The Invisible Life of Addie LaRue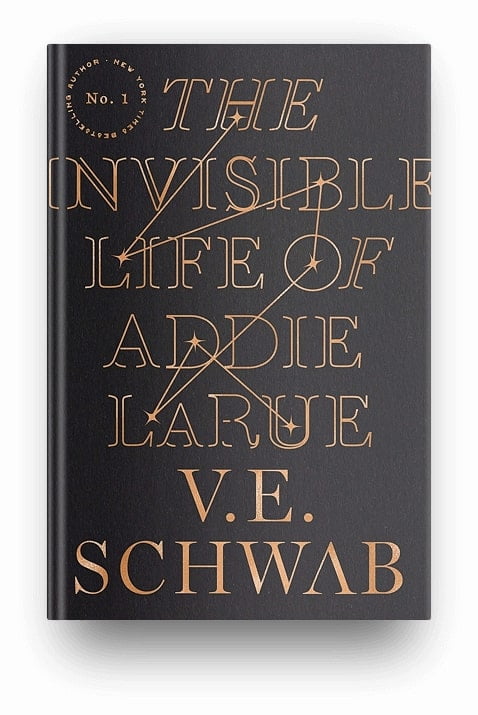 A wildly inventive fantasy about a young woman who makes a deal with the devil in the 1700s, and lives for the next 300 years unable to be remembered by anyone.
Order Now!
About the Book
This post may include affiliate links. That means if you click and make a purchase, I may earn a small commission. Please see Disclosures for more information.
My Review
In 1714 France, Addie LaRue is desperate to escape her impending marriage to a local widower. Despite warnings to never pray to the gods that answer after dark, she makes a bargain–for time, for freedom–in exchange for her soul. Granted what she wants, she is also doomed to be forgotten by anyone who ever meets her.
For 300 years, Addie lives within the strange confines of her curse, playing an ongoing cat-and-mouse game with the devil who is waiting on her. And then everything changes when she meets a young man who can remember her.
This wildly inventive book is exactly the kind of fantasy that I like: grounded in the real world, with magic and mysticism that throws everything known off-kilter. There's something here for everyone: historical fiction, contemporary fiction, a little romance, and fantasy.
Publisher's Description
In the vein of The Time Traveler's Wife and Life After Life, The Invisible Life of Addie LaRue is New York Times bestselling author V. E. Schwab's genre-defying tour de force. A Life No One Will Remember. A Story You Will Never Forget. France, 1714: in a moment of desperation, a young woman makes a Faustian bargain to live forever—and is cursed to be forgotten by everyone she meets. Thus begins the extraordinary life of Addie LaRue, and a dazzling adventure that will play out across centuries and continents, across history and art, as a young woman learns how far she will go to leave her mark on the world. But everything changes when, after nearly 300 years, Addie stumbles across a young man in a hidden bookstore and he remembers her name.
Featured In
Disclosure of Material Connection: Some of the links in the page above are "affiliate links." This means if you click on the link and purchase the item, I will receive an affiliate commission. I am disclosing this in accordance with the Federal Trade Commission's
16 CFR, Part 255
: "Guides Concerning the Use of Endorsements and Testimonials in Advertising."