13 Books that Feel Magical
This post may include affiliate links. That means if you click and make a purchase, I may earn a small commission. Please see Disclosures for more information.
Ready to add a little magic to your reading life? These magical books for adults are the perfect whimsical additions to your TBR. Suspend your disbelief and dive into these magical, mystical stories.
In my house, magical books reign supreme.
While reading with my kids, we've explored the magic of wizards, fairies, elves, and fairy tales. We've read about cookbooks with magical recipes, princesses that can talk to the wind and make fire, and animals that can talk.
Reading all of these whimsical books with my kids has shifted something in my own reading.
Magical novels are not typically my first choice, but immersing myself in them with my kids has opened the door to more magic in my personal book choices.
Reading a lot of magical, mystical stories means that just about anything can seem plausible and possible.
Suspending disbelief and going along with that "anything is possible" feeling in a magical book is what makes them so fun.
My kids see magic everywhere, and reading magical novels for adults helps me see it a little more as well.
"A book that feels magical" is one of the categories in my "More Joy, Less Stress" reading challenge for 2021. Grab the free reading challenge bundle to join the challenge or to create your own.
13 Magical Books for Adults
Author: Matt Haig
Nora Seed is ready to end her life–she sees nothing good ahead and only looks back with regret on the paths not taken. But before that decision can be made final, Nora finds herself in a library unlike any other.
In this library, Nora can open any book and explore those untaken paths. As she explores the possibilities, she must decide: will she choose one of these alternate lives, go back to her own life, or end it altogether? A highly imaginative exploration of the "what ifs" of life. More info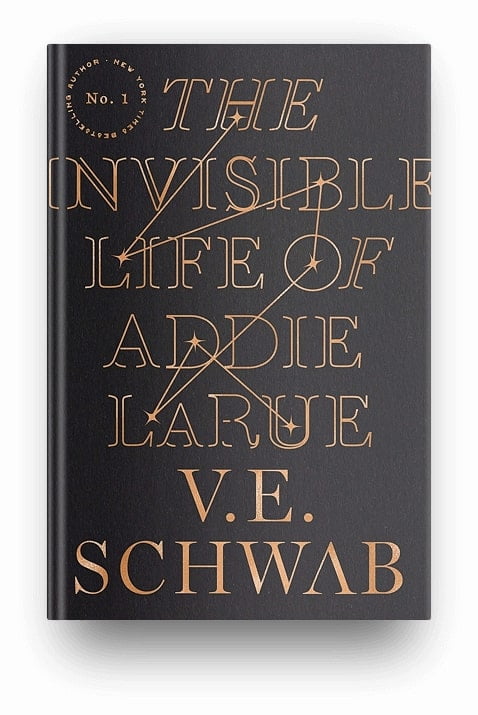 Author: V.E. Schwab
After making a deal with the devil in 1714, Addie LaRue lives for 300 years within the strange confines of her curse, unable to be remembered by anyone. And then everything changes when she meets a young man who can remember her.
This wildly inventive book is exactly the kind of fantasy that I like: grounded in the real world, with magic and mysticism that throws everything known off-kilter. More info
Author: Margarita Montimore
It's New Year's Eve, 1982, and at midnight, Oona will turn 19 years old. But after midnight, she wakes up 32 years in the future, in a 51-year-old body. She soon learns that this is now her life, leaping back and forth in time at the turn of each year. She never knows where in her timeline she'll land or what her previous year's choices will have wrought.
A fun premise with a small cast and uncomplicated time travel element make this an easy audiobook listen. More info
Author: Sarah Addison Allen
The women in the Waverly family are all uniquely gifted with light touches of magic–gifts that affect moods, appearances, and spaces. Each year as the first frost approaches, the women grow unsettled–never more so than this year, when a stranger arrives and disrupts their understanding of their family and themselves.
This story about magical siblings and their families is a nice light, magical choice. More info
Author: Casey McQuiston
Twenty-three-year-old August is hoping for a new start in New York City. She enjoys her quirky new roommates and job at a beloved diner. But it's the intriguing girl on the subway who really piques her interest. As she and Jane grow closer, August discovers a new mystery to solve: Jane is from the 1970s and forever stuck on the subway. Why, and how can they fix it?
This LGBTQ romantic comedy is set in a slightly alternate universe and is filled with charming banter and diverse characters. The narration is excellent–I highly recommend this on audio. More info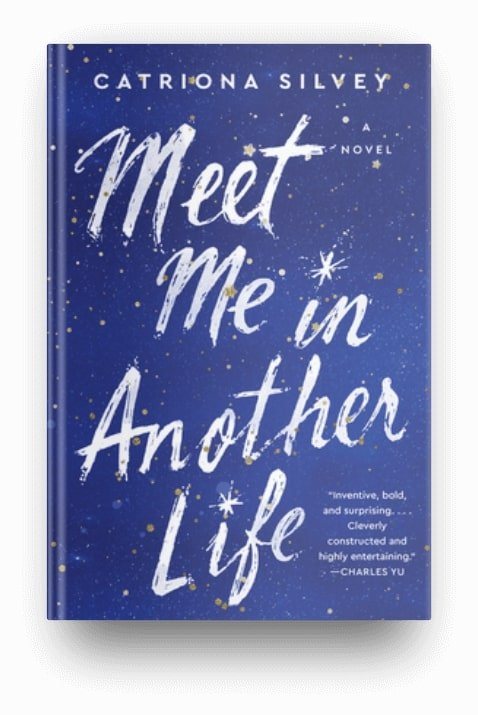 Author: Catriona Silvey
Thora and Santi meet at a clock tower as college students in Cologne, but their bond is cut short by a tragic accident…Until they find each other again, in another life, when Santi is a teacher and Thora is a young child in his class. And then another, in which they are married. And another, and another. With each subsequent life, they remember more of their past lives. Soon, they are on a mission to understand and end the loop.
A genre-bender with a bit a magic and sci-fi together. More info
Author: Rebecca Serle
Dannie Cohen–successful lawyer, just engaged–is rocked when she awakes five years in the future, in a different apartment, with a man she doesn't know. And then she wakes and is back to the present. But she can't shake the feeling that she's on a collision course with that vision of the future. She tries to move forward and does–until she meets the man from her vision.
This is a love story, but not in the way you expect. Great characters and relationships; I couldn't stop listening to the audiobook. More info
Author: Trent Dalton
Twelve-year old Eli Bell loves his messed-up family, but things go south when the violence of his parents' drug business comes to their home. His stepfather disappears and his mother ends up in jail. Eli endeavors to save his mother, to find out what happened to his stepfather, to become a crime journalist, and to become a good man–all while taking down the drug kingpin in his seedy Australian suburb.
Gritty and brutal, with magical elements that only add to the epic feel, this utterly absorbing novel is one of my favorites of 2019 and of the decade.
More info
Author: Steven Rowley
This imaginative dog book brings in elements of magical realism to underscore Ted's devotion to his beloved dog, Lily, who is fighting a losing battle with the "octopus" invading her brain. His quest to save her is touching and heroic, and dog lovers will feel his fear and loneliness at the prospect of losing his beloved companion.
A beautiful book underscoring the love, loneliness, grief, and beautiful companionship and memories we build with our pets during their short lives. More info
Author: Diane Setterfield
When a little girl is pulled from the Thames river, seemingly dead, and comes back to life, the mystery of her survival is just the beginning. Three families claim she may belong to them–but none are sure, and the little girl isn't saying.
Setterfield truly creates an atmosphere in this Victorian-era novel, one shaped by the powers of storytelling, nature, and mysticism. Light a candle, suspend a bit of disbelief, and curl up with this dark mystery. More info
Author: David Levithan
In this YA novel, "A" wakes up in the body of someone else each day. They never know where, or who, they will be from one day to the next, and just try to get through the days causing no harm to their host.
This means no relationships, no real identity that anyone else knows. But everything changes when they fall in love with Rhiannon. The two grapple with the difficulties of a relationship under such bizarre circumstances. A unique, magical premise that touches on issues of gender and identity. More info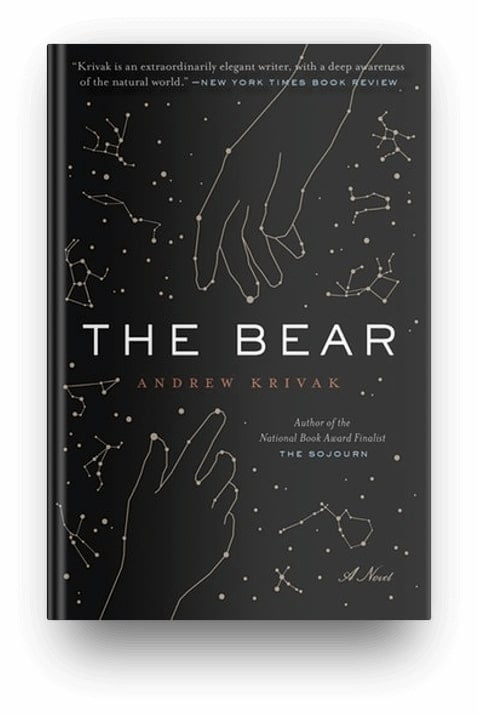 Author: Andrew Krivak
In a post-apocalyptic future, a man and his daughter are the only remaining humans. Nature has survived (or revived–we don't know), and he teaches her to live in harmony with it. He tells her stories of a bear that saved a village, and of her mother, buried on a nearby mountain.
The girl soon finds herself alone and needing to draw on those lessons and stories from her father. The Bear is a short, sparse, and beautiful fable of the natural world. It's reminiscent of The Road, but feels more hopeful–nature goes on, even when humans don't. More info
Author: Kevin Wilson
Lillian feels like her life is going nowhere, so when Madison, her rich former school roommate, asks Lillian to take charge of her stepkids, she decides to give it a shot. There's one catch: the 10-year-old twins catch fire when they get emotional.
Lillian is just looking for a change, but she's surprised by the connection she feels with Bessie and Roland. The over-the-top premise cloaks an amusing and heartwarming story–excellent on audio.