This post may include affiliate links. That means if you click and make a purchase, I may earn a small commission. Please see Disclosures for more information.
Looking for the best books of 2020? Look no further than this list of my favorite books of the year. This best of the year list includes historical fiction, contemporary and literary fiction, and even some YA and fantasy novels.
It's time again for that one big post I have in mind all year long as I read: the best books of 2020!
Reaching the end of 2020 in one piece feels like a victory in so many ways. What a year this has been!
Looking back on reading this year is a little different as well. My tastes and reading moods have zigged and zagged with the tides of world events–and my level of anxiety around them.
For a few months, I was deep into audiobooks, unable to focus very well on print books. Audiobooks were my saving grace during this time, and I thoroughly enjoyed the lighter escapes that they offered.
Reading felt a little more normal this fall, and some truly excellent books rounded out the year. In fact, my favorite book of the year was one of the last new releases of 2020 that I read–decidedly NOT light, but truly an unforgettable read.
Because my audiobook tastes are a little different than my print reading tastes, I usually like to separate them out. However, because they were such a big part of my reading this year, I decided to list all of them together.
This makes for a varied list of heavy and light reads, mixed genres, and even one YA novel.
As with all of my previous best books of the year lists, this one only represents MY reading and my personal favorites.
There are many more books that I wanted to read and didn't get to, and many others that I loved that aren't on this list for one reason or another.
I'd love to hear about your favorites, and I hope you find a few here to add to your own reading list.
The Best Books of 2020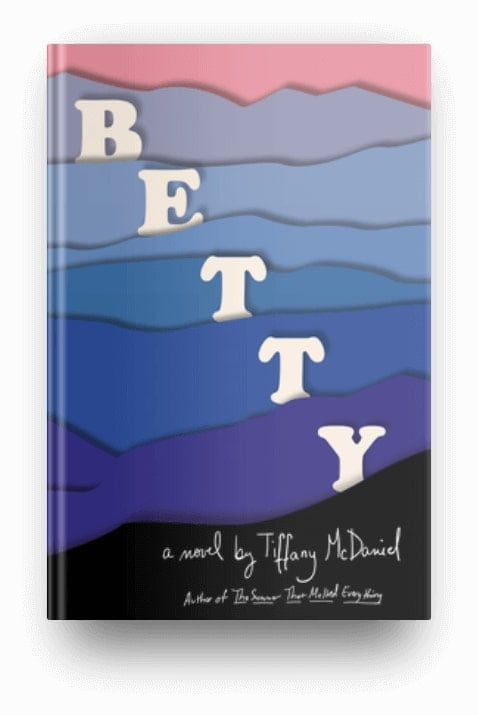 Author: Tiffany McDaniel
Betty is the sixth of eight children growing up in Breathed, Ohio, a small town in the Appalachian foothills. Her father–who Betty takes after–is Cherokee, her mother is white, and their life is both brutal and magical. Her father's imaginative stories open her eyes to the natural world and the power of story–both escapes from daily realities. Overt racism from the community and secret horrors within the family plague each member in different ways.
McDaniel's book is a fictionalized account of her mother's life, 20 years in the making. Betty is an unforgettable character, on par with Francie Nolan of A Tree Grows in Brooklyn, and McDaniel's unique prose combines literary lyricism with an Appalachian voice.
Triggers abound, but this is a stunning book–my absolute favorite of 2020.
---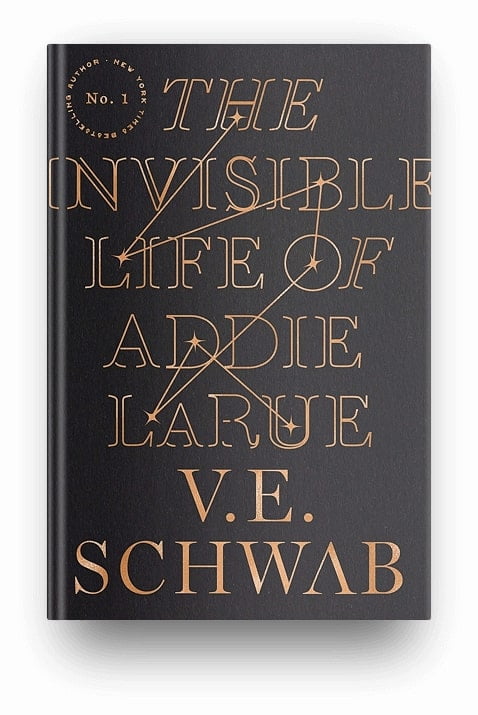 Author: V.E. Schwab
In 1714 France, Addie LaRue is desperate to escape a forced marriage. One night, she makes a bargain with a dark presence–for time, for freedom–in exchange for her soul. The other tradeoff? She is doomed to be forgotten by anyone who meets her.
For 300 years, Addie lives within the strange confines of her curse, playing an ongoing cat-and-mouse game with the devil who is waiting on her. And then everything changes when she meets a young man who can remember her.
This wildly inventive book is exactly the kind of fantasy that I like: grounded in the real world, with magic and mysticism that throws everything known off-kilter.
---
Author: Brit Bennett
The story of two Black twin sisters, raised in a small town where light skin is valued and sought after when building families. The two run to New Orleans as teens and then take very different life paths, only to be reunited decades later and forced to reckon with their choices.
The raves for this book are well-deserved; it features intricately drawn, multi-generational characters exploring race, identity, and family.
Author: Elizabeth Acevedo
Camino (Cami) and Yahaira (Yaya) are sisters, but they don't know it until their father dies in a plane crash. As the teens grieve, they also must come to terms with the reality of life without their father. Cami, in the Dominican Republic, dodges a predatory pimp who wants her in his service, while Yaya, in New York City, tries to reconcile the father she loved with this new information about him. When Yaya takes off for DR, the two girls have to decide: will they hold on to resentment, or will they be family?
Poetry is not usually my first choice, but this book is excellent. Try the audio if you're also not sure; the language is lyrical but the story flows nicely and is not overtly poetic.
Related: 11 Poignant Books About Grief and Loss
---
Author: Jill P. Anderson
In 1884 Hawai'i, leprosy is ravaging the native population. Those diagnosed are doomed to a life on Moloka'i, separated from family and the rest of society. Fifteen-year-old Mele's father is a doctor who supports this policy, while her mother secretly helps hide the afflicted. The issue is defining in Mele's coming-of-age, as she decides who she is and what side she is on.
Anderson has meticulously researched the culture and history of both leprosy and the white colonization of Hawaii. Her writing is exceptional; the characters and islands came alive. Kirkus has given this a starred review, and I too give it 5 stars–I can't wait for more from Anderson.
---
Author: Catherine Adel West
Ruby King's mother was murdered in the south side of Chicago, and Ruby is now left with her violent father. Layla, Ruby's best friend, is determined to save her, but Layla's and Ruby's fathers have a past with secrets that bind their families together across generations.
This is a fantastic debut novel that explores race, generational trauma, and the importance of communities. I loved this on audio; the multiple narrators (including the church itself) were excellent and brought these characters to life.
---
Author: Sue Monk Kidd
This ambitious and daring novel imagines the life of Ana, the fictional wife of Jesus. Kidd creates a compelling narrative for this woman, casting her at the center of her own story and granting her a feminism and independence that someone like Jesus would have appreciated.
There is no evidence that Jesus ever married, but also none that he didn't. Kidd's focus on Ana's and Jesus' lives while he was in his 20s–10 years before he began his preaching–brings the life of Jesus the human into sharper focus, and makes a good case for why he would have married.
A fascinating historical fiction novel–I learned so much about life in this time–and perfect for fans of The Red Tent.
---
Author: Ishmael Beah
Ishmael Beah's first fiction effort after his heartbreaking A Long Way Gone: Memoirs of a Boy Soldier takes us back to what he knows–children in Africa (the country is unnamed) struggling to get by on only their wits.
The "little family" in the title is composed of five children living together in an abandoned airplane. The children are forced into wisdom and street smarts beyond their years, and every leg-up has trade-offs for these children on the fringes.
Lovely, and strangely uplifting and heartbreaking at the same time.
---
Author: Therese Anne Fowler
Neighbors are suspicious when an affluent family moves into an established neighborhood and tears down the existing house to build a McMansion. Their renovations destroy Valerie Alston-Holt's beloved old tree, and that's the last straw. The stakes rise and are complicated by the budding romance between Valerie's son and the new neighbors' daughter, until they reach their tipping point.
A compelling story that examines issues of race, class, and how people with different values can live alongside one another.
---
Author: Kimmery Martin
Georgia is a urologist in South Carolina, and she and her best friend, Jonah–a doctor at the same clinic–have become family. Just as she leaves the country for a conference, a crisis: the clinic bans Jonah's transgender patients, and Jonah himself is in danger of losing his job because of his sexual orientation.
I expected a much darker story but was treated to a delightful friendship, funny quips, and intelligent medical writing (Martin is a doctor). Martin covers the serious topics with sensitivity, without overtaking the characters. Smart but light writing at its best.
---
Author: Rumaan Alam
Amanda and Clay, a white couple, have just started a relaxing vacation in the Hamptons with their teen son and daughter when there is a knock at the door. G.H. and Ruth, a black couple who say they are the owners of the home, have arrived from New York. All they know is there has been a blackout. They are worried, and speculating, and could they stay in the home while they figure out what's happening?
The couples eye one another with suspicion, forced to trust while cut off from the world. Phones, internet, and television don't work. Large booms and strange animal behavior unnerve them. What does one do, while still safe but suspecting that the world is ending?
This deeply unsettling book is perfect for any reader who is leaning into disaster lit during the pandemic. The tension, language, and interweaving of race and class commentary are subtle and masterful.
---
Author: Elin Hilderbrand
As Mallory lay on her deathbed, she tells her son to call Jake McCloud–the husband of the leading candidate for President. He can't imagine how she knows Jake.
The story flashes back 28 years to 1993, when Mallory and Jake first meet at the Nantucket cottage she inherited. Over the next few decades, the two meet every year for one weekend, never having contact in the time between. Their connection runs deep, and complicates the lives they live outside of that weekend–but it is also essential to each of them.
This is not my typical "best of" book, but it was perfect 2020 listening. The characters were compelling and Hilderbrand's Nantucket is always a dream. She's another go-to for me on audio, and this is one of her best.
---
Author: Kiley Reid
When Emira–who is Black–is accused of kidnapping her young babysitting charge, her white employer, Alix, tries too hard to make it up to her. Emira just wants the whole thing to go away while she figures out her life, but it was caught on video.
Emira runs into the man who recorded it and the two start a relationship–but his interest in her may not be what it seems. Alix nurses an unhealthy fascination with Emira and her active social life, while Emira's friends struggle with how to help her find her footing.
This debut is a lot of things: quarter-life crisis novel, social commentary on race and privilege, and a subtle takedown of microaggressions that's worth the read and reflection.
---
What are your favorite books of 2020?
---
You might also like:
---
Looking ahead to 2021 reading? Consider a reading challenge!
Grab the printable bundle to help get you started, and read more about reading challenges for some great ideas!
Get the FREE Reading Challenge Bundle
Grab your bundle and start planning your custom reading challenge!
---