Mini-Reviews of Recent Reads – December 2020
This post may include affiliate links. That means if you click and make a purchase, I may earn a small commission. Please see Disclosures for more information.
December 2020 book reviews, including Betty, Transcendent Kingdom, Life and Other Shortcomings, Invisible Girl, The Star-Crossed Sisters of Tuscany, and The Love Story of Missy Carmichael.
I'm finishing the year of reading strong with one of my best books of the year (full list soon to come)! It's always a nice surprise when one of the best is one of the last of the year.
I've spent much of this past month catching up on Book of the Month reads–getting through the books on my shelf seems to be a never-ending goal (especially because I keep adding to it!). The ones this month were all worth the read.
I've also been looking ahead to 2021 reading–specifically, 2021 reading challenges! If you're thinking of taking on a challenge, check out my post for some excellent options, and grab the printable bundle to help you get started.
Get the FREE Reading Challenge Bundle
Grab your bundle and start planning your custom reading challenge!
December 2021 Book Reviews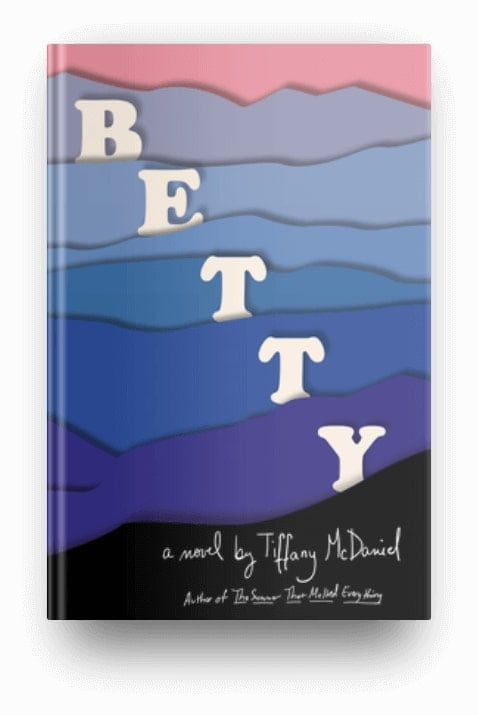 Author: Tiffany McDaniel
Source: Book of the Month
Publish Date: August 18, 2020
Betty is the sixth of eight children growing up in Breathed, Ohio, a small town in the Appalachian foothills. Her father–who Betty takes after–is Cherokee and her mother is white, and their life is both brutal and magical. Her father's imaginative stories open her eyes to the natural world and the power of story–both escapes from daily realities. Overt racism from the community and secret horrors within the family plague each member in different ways.
McDaniel's book is a fictionalized account of her mother's life, 20 years in the making. Betty is an unforgettable character, on par with Francie Nolan of A Tree Grows in Brooklyn, and McDaniel's unique prose combines literary lyricism with an Appalachian voice.
Triggers abound, but this is a stunning book–my absolute favorite of 2020. 5 stars
---
Author: Yaa Gyasi
Source: Book of the Month
Publish Date: September 1, 2020
Gifty is a neuroscience PhD candidate at Stanford, studying reward-seeking behavior and addiction in mice. Driven by her grief for her brother, Nana, and a need to understand the addiction that killed him, Gifty throws herself into the science. At the same time, she grapples with the faith of her youth. The promised salvation hasn't seemed to help her depressed mother, in bed since she arrived from Alabama.
Gyasi's debut, Homegoing, is one of my all-time favorite books, so I was eagerly awaiting her new one. While it didn't hit quite as hard as her debut, this is a thoughtful look at the life of Ghanaian immigrants in Alabama, as well as an examination of grief, faith, and science.
It may be a bit too meditative for some–detours into both neuroscience and faith concepts could be slow at times, but Gyasi's writing could indeed be called transcendent. 4 stars
Related: 11 Poignant Books About Grief and Loss
---
Author: Corie Adjmi
Source: Publisher (She Writes Press)
Publish Date: August 4, 2020
Life and Other Shortcomings is a collection of short stories about women who are connected in various ways–some loosely, some not. What they all share is the experience of being a woman, which is often defined by a patriarchal society. That experience is both different and common, depending on the time (1970s to present day) and location of the story.
Reviewing short story collections can be difficult–some always resonate more than others. I enjoy when the stories connect, as these do. This connection is an effective way of layering the observations and demonstrating both the commonalities and differences in the lives of the women highlighted. If you enjoy stories with a feminist or #MeToo lens, this may be for you. 3.5 stars
---
Author: Lisa Jewell
Source: Publisher (Atria Books) via NetGalley
Publish Date: October 13, 2020
Lisa Jewell is my favorite mystery/thriller author and Invisible Girl is another solid addition to her collection. Saffyre is a teenager who is fascinated by the life of her former therapist, Roan Fours–and she uncovers more than she expected. When she disappears, the Fours' creepy neighbor Owen Pick is accused. His participation in incel forums, along with a recent spate of assaults, don't bode well for him.
Told from varying perspectives, Jewell weaves a twisty story of the damage of abuse, assault, toxic masculinity, and the dark world of the incel community. Less thriller and more psychological mystery, this is a fast, unputdownable read. 4 stars
Author: Lori Nelson Spielman
Source: Book of the Month
Publish Date: November 17, 2020
When Emilia's great-aunt Poppy–long-estranged from the family–invites her on a trip to Italy, the 29-year-old's quiet life is shaken up. Against her overbearing Italian grandmother's wishes, she decides to go. Poppy, after all, has promised to break the curse has kept all second-born daughters in the family from marrying.
Poppy, Emilia, and her gregarious cousin Lucy embark on their trip, where Poppy plans to meet her long-lost love on her 80th birthday. As they travel, Emilia discovers secrets about her family, her aunt, and herself that will change her life forever.
There's nothing groundbreaking here, but this is a charming escapist read–especially if you're missing travel! Some parts dragged a bit, but ultimately the romance was sweet and the Italian setting was dreamy. 3.5 stars
---
Audiobooks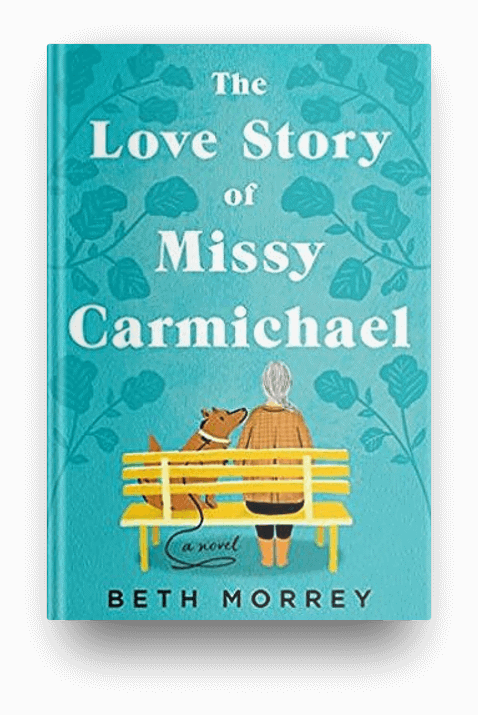 Author: Beth Morrey
Source: Library
Publish Date: April 7, 2020
Missy Carmichael is lonely and full of regret. At 79, she spends her days alone in her big old house in England, nursing sherry and past hurts, and missing her son and grandson in Australia, and her estranged daughter. When Sylvie and Angela, along with Angela's young son, push their way into Missy's life, she is both hesitant and hopeful. And when a dog is brought into the mix, she gets more than she bargained for.
Readers who liked A Man Called Ove will enjoy Missy Carmichael. The circumstances and voices are different, but the heartwarming and unlikely friendships feel much the same. This is delightful on audio; Angela's raw bluntness alongside Missy's genteel fussiness occasionally made me laugh out loud. 4 stars
---
You might also like:
What have you been reading lately?