This post may include affiliate links. That means if you click and make a purchase, I may earn a small commission. Please see Disclosures for more information.
It's time to look back and choose the best books of 2021! I've been choosing my favorite books of the year for a few years now, and it's always difficult to narrow down the list.
I find that my favorites are often related to my overarching reading mood for the year.
While many of these are the more serious fiction that I tend to gravitate to in normal times, there are several lighter reads that wouldn't usually stand out as books deserving of "best of the year" titles.
But these lighter reads were exactly what I needed at the time and so enjoyable that I just had to include them.
I am, of course, just one reader, narrowing my favorites from the list of books that I read this year. Even as I publish this, there are a number of 2021 new releases that I didn't get to that other readers are naming their favorites.
These yearly superlatives are fun, but the publish date really doesn't mean much as a reader, and I look forward to getting to those books that just might have made my favorites list–if only I'd had the time before the end of December.
We can never read as many books as we'd like, nor should we spend our time solely between the pages.
And while a recent rewatch of The Good Place did have me dreaming about all the books I'd read over several hundred Jeremy Bearimys (you must watch if you don't get the reference!), for now I'm limited to my current favorites of 2021.
I hope you've enjoyed reading with me this year, and that I've helped you find some of your own favorites.
Please share the books you've loved in the comments. I have no doubt that there are more great books ahead of us in 2022!
My Top Books of 2021
Author: Charlotte McConaghy
Inti arrives in Scotland to manage the reintroduction of wolves into the wilds of the Highlands. Her twin sister, Aggie, is in tow, and dealing with trauma from her past. Inti believes in the wolves; the locals, however, fear for their safety and their livestock, and their fears seem founded when a man is found dead.
I LOVED this gorgeous, atmospheric eco-fiction novel with fantastic characters and relationships. Wonderful on audio and my top read of 2021.
Author: Kristin Hannah
Elsa Martinelli is a farm wife in Texas in the 1930s. When drought and relentless dust storms threaten their health and livelihoods, her husband leaves. With her children's health declining, she takes them to California in search of the promise of work and a better life. But when they arrive, they find they are anything but welcome, and they face a new kind of fight for their survival.
Hannah tells a riveting tale with an interesting perspective, and Julia Whelan's narration is, as always, spot on. I highly recommend this on audio.
Author: Jodi Picoult
Just as Diana and her boyfriend, Finn, are about to leave for the Galapagos, COVID hits New York. Finn, a surgical resident, has to stay, but he insists Diana take the trip. She makes it to the island just as the world shuts down. Stranded for months, she gets only spotty updates about the horrors Finn and others face as the virus ravages thousands. On the island, she forms a bond with a teen girl, her father, and her grandmother–one that has her rethinking the entire course of her life.
I've seen many readers say that it's too soon for a COVID novel, but I think Picoult's comes at just the right time. It's not the story you think it is, and it succeeds in bringing close so many different aspects of this virus. It's exactly the empathy-building book we need right now and I loved it. More info
Author: Cheryl Grey Bostrom
In Washington State in the 1980s, Aggie is a ten-year-old who loves birds and climbing trees. But after a fight with her mother about her climbing, she lights a fire that ends in tragedy–and she flees into the woods.
Celia, 16 and angry at being left with her grandmother for a few months, joins the search for Aggie. Her anger turns to intrigue as she gets to know Aggie's autistic brother, Burnaby, and the charismatic Cabot, a local farm worker. She feels a kinship with Aggie and slowly gains her trust, just as her own relationship turns dangerous.
This was a fantastic eco-fiction novel with three unforgettable characters, each brilliant and sensitive in their own ways. I loved their bonds and their ties to the Washington landscape.
Author: Kim Hooper
One night at a bar in Boise, a man walks in and starts shooting, killing five people and injuring two others. No Hiding in Boise brings us close to the aftermath of that shooting through the stories of three women affected by it.
This is a character study of the women and how the shooting affects their lives, but one of the most striking features is the in-between chapters, told from the perspective of the people killed in the bar–up to the moment of their deaths. Their stories are enough to make the reader start to care about them, and then they are cut short. Heartwrenching and brutal, just like the shootings we live with every day.
Author: Carol Edgarian
In 1906 San Francisco, 15-year-old Vera hovers on the edges of the movers and players. The secret daughter of a mysterious brothel madam, Vera longs for her mother's affection. Vera's sharp wit is her only hope–and is key to her survival when the earthquake rips through the city, leaving it burning. Determined to find her missing mother, she assembles a rag-tag group to find a path forward, with both the fires and the crack-down on the city's corruption closing in.
Vera is a singular character, vivid and memorable. This was fast-paced, character-driven historical fiction with a unique perspective on a major event that shaped San Francisco. I loved it.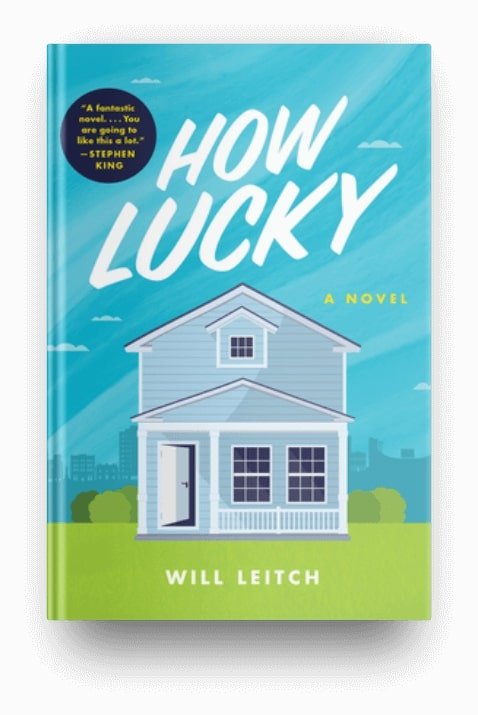 Author: Will Leitch
Daniel is a 20-something man living with an illness that has largely stolen his mobility and speaking ability. Nonetheless, he leads a rich life with a supportive (and hilariously spacy) best friend and a wonderful caregiver. When he witnesses a young woman get into a car–and then she disappears–he knows he has to do something.
Daniel is sharply observant, insightful, and hopeful–you'll love being in his head, as well as the small moments of comedy in this lovely and funny story. An easy read and sweet story that packs a punch. More info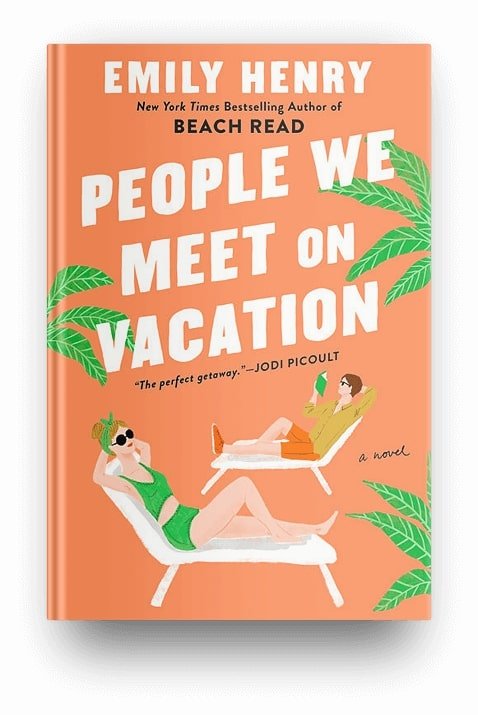 Author: Emily Henry
A When Harry Met Sally-inspired novel about Poppy and Alex, two opposites who have been best friends since college. Every year, they take a vacation together. It was the highlight of their year– until two years ago in Croatia. They've hardly spoken since. Now, they've joined for another trip to repair their friendship. Alternating between past and present, we see the evolution of Poppy and Alex's friendship and how they ended up here.
I adored this feel-good book that had me smiling throughout. From the banter to the travel to the devotion between Poppy and Alex, there's a lot here for people looking for a heartwarming and uplifting read (and for anyone longing for a good vacation!).
Author: Laurie Frankel
Seventeen years ago, the water in the town of Bourne turned green. Residents got cancer. Some died. Babies were born with disabilities. The chemical plant closed, but no one could ever prove it caused the problems. Now, Bourne is a dying, insular town. The teenage Mitchell triplets each have challenges stemming from that environmental disaster, and their mother Nora remains obsessed with bringing the company to justice.
When a family moves into town–the first in years–they present new opportunities, but the town is divided on what kind. The triplets are determined to learn the truth about what happened and with captivating, alternating voices, Mab, Monday, and Mirabel tell their story. This is fantastic on audio–the characters were distinct and quirky, perceptive, and heartfelt. (I've seen other reviewers say they are tougher to distinguish in print, so I do recommend the audio.) More info
Author: Dawnie Walton
Opal and Nev were a provocative rock due in the 70s, joining Nev's folksy songwriting with Opal's loud, flamboyant, and political performances. When Opal protests the brandishing of the Confederate flag by another band at her label's showcase performance, the event turns violent. Decades later, a music journalist with a personal interest in the story is writing a book about Opal and Nev, bringing to light what really happened.
This fictional oral history of Opal and Nev–the band is fictional and so is the story–is just as riveting as any history you might read about your favorite band. It's less about the debauchery of rock life than about the constant inequalities, racism, and sexism Opal faced as a Black woman in the music industry, and how it affected the trajectory of her and Nev's careers. More info
Author: Chris Whitaker
Walk is chief of police in his small town, and he worries endlessly about his destructive childhood friend and her neglected children. Duchess, 13 and a self-declared outlaw, is ready to defend her brother with all she has. As the troubles of the past meet the present and come to a head, Walk and Duchess are powerless to stop the damage.
This started slow, but soon had me riveted. There's hope and resilience here, but it broke my heart in a million different ways. Don't miss this one.
Author: Ashley Audrain
Blythe and her young daughter never really connected, and she sees things in Violet that worry her. She finally finds that longed-for connection when her son is born. But when a tragedy changes everything, Blythe's sanity is in question–by herself and everyone around her.
Blythe's difficulties adapting to motherhood are relatable, and turn dark in unexpected ways. This is a difficult read, but I couldn't put it down. A great book club pick for those who can handle the dark themes–there's much to discuss.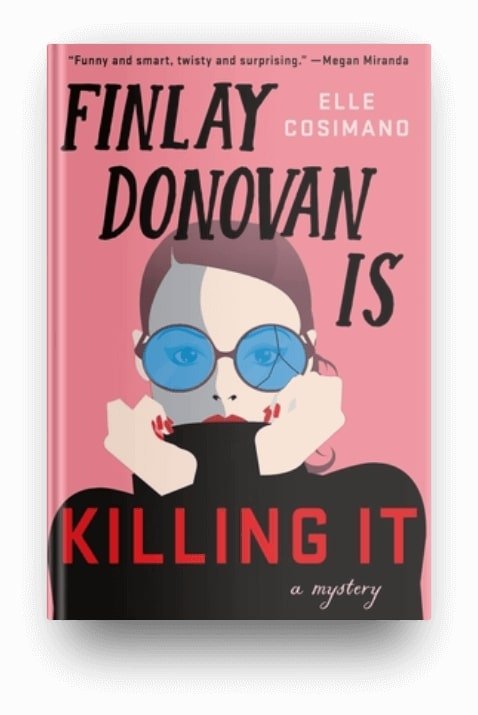 Author: Elle Cosimano
Author Finlay Donovan is struggling. Her book isn't finished, she needs to make some money, and her ex-husband is threatening to sue for full custody of her kids. When she's mistaken for a contract killer while discussing her book with her agent, she finds herself in the path of the local mob, dodging the police, and stealing the too-weird-to-be-true events for her novel.
I don't typically rate a book like this five stars, but it was just so absurd, so fun and funny that I couldn't put it down and loved every minute.
Author: Morgan Rogers
Grace Porter has finished her PhD in astronomy and is ready to move into her successful career. But her field doesn't seem quite as ready to welcome her–a biracial lesbian–into the fold.
When she wakes up in Vegas–married–she has dim memories of the night, the girl, and the magic. Thrown into crisis, she decides to take a break and find the girl–and maybe herself.
There is a lovely romance in this book, but the love stories that truly shine are between Grace and her friends. Even with this support system, she–and all of them–need to face the things everyone does: loneliness, confusion, identity, mental health, and finding their path. More info
All Best of the Year Posts