The Best Feel-Good Books to Read When You Need a Pick-Me-Up
This post may include affiliate links. That means if you click and make a purchase, I may earn a small commission. Please see Disclosures for more information.
If you're in the mood for feel-good books that'll lift your spirits and give you a guaranteed happy ending, this list is for you!
Sometimes as readers, we just want feel-good reads that make us feel warm from the first page to the last page.
While many of the books on this list don't shy from difficult issues and take us on a journey through characters' life struggles, each one is rewarding, uplifting, and may help you see things differently.
Of course, a few of these are just plain fun and sure to add a little levity to your reading–you'll feel great reading them because you're having so much fun!
In some of these novels, you'll find a love story–and not always the kind you expect. Sometimes it's just nice people, being nice to each other–and changing their lives because of it.
Others offer a little magic for when you need to believe in something. Still others offer a relatable story with an upbeat resolution, while others are more outlandish and allow you to suspend your disbelief for a while.
Whatever kind of feel-good book you need, one of the books on this reading list is sure to fit the bill.
Feel-Good Reads to Lift Your Spirits
---
Pin this!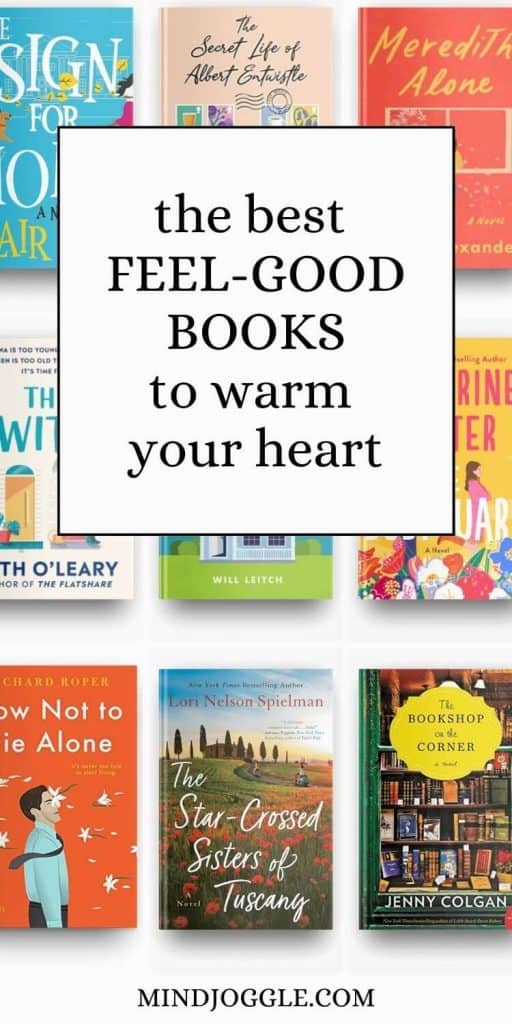 ---
---
Pin this!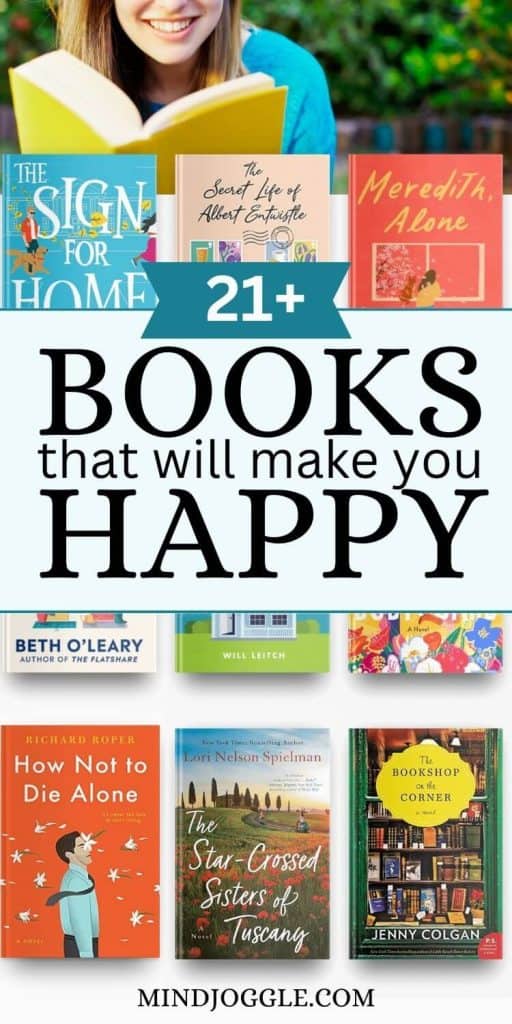 ---
---
Pin this!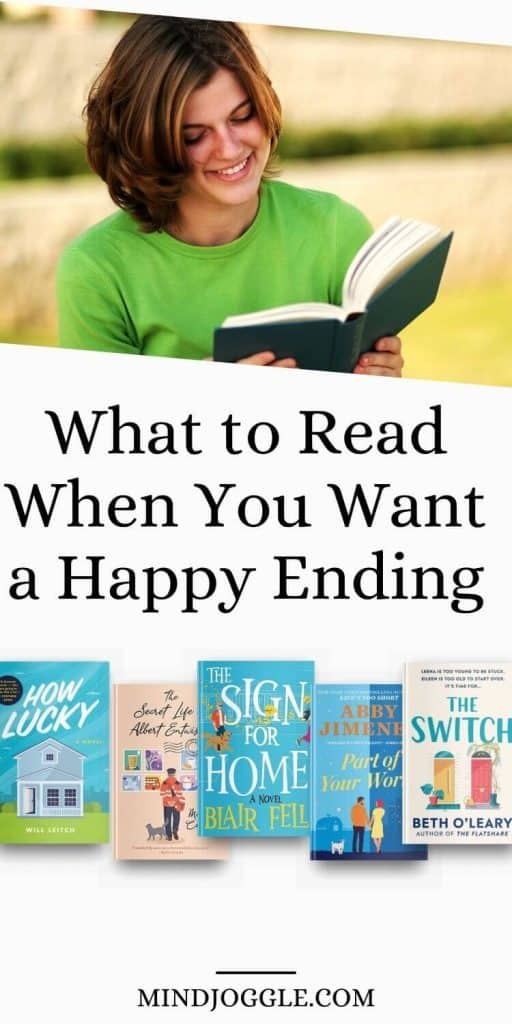 ---
---
Pin this!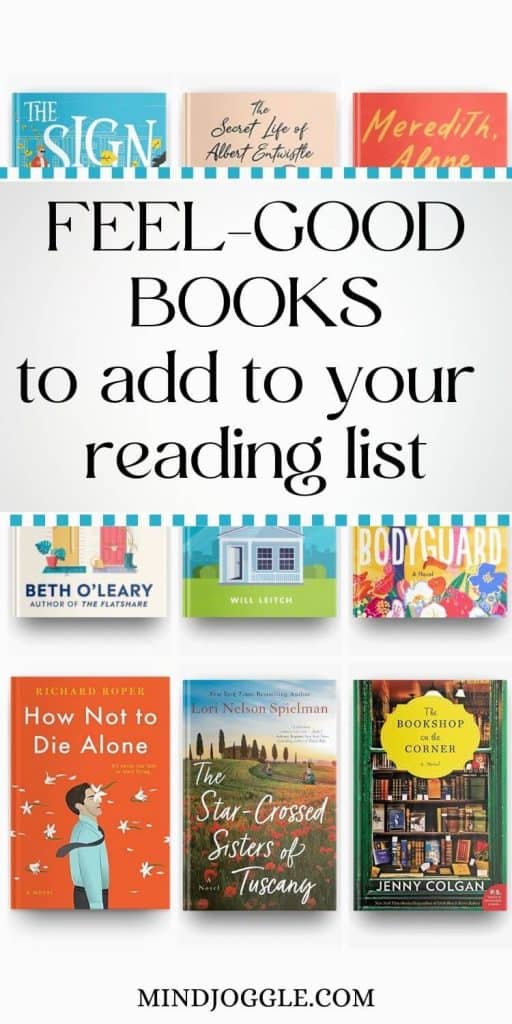 ---
---
Pin this!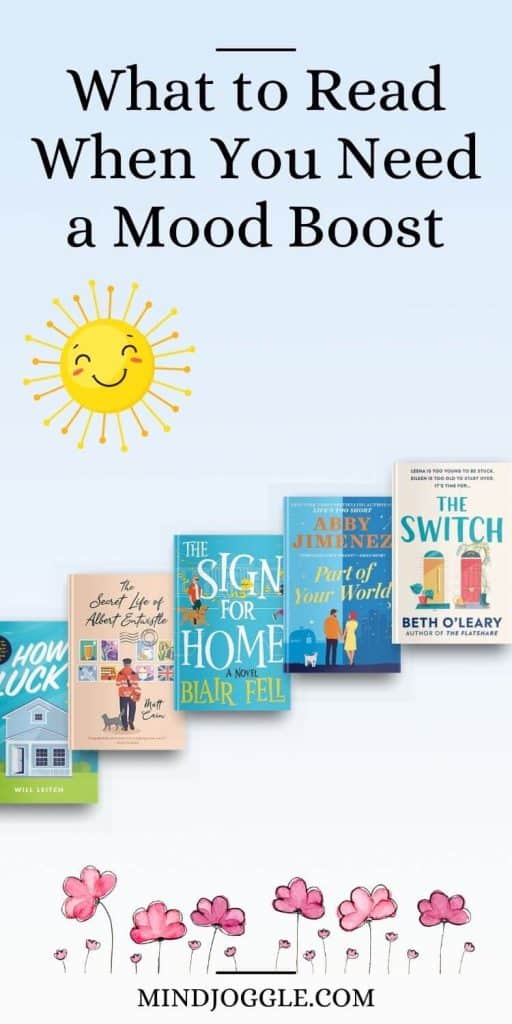 ---