The Best Books of 2021 (So Far)
This post may include affiliate links. That means if you click and make a purchase, I may earn a small commission. Please see Disclosures for more information.
Find some of the best books of 2021, halfway through the year, including new print and audiobooks. This list includes both serious and lighthearted titles to suit your 2021 reading mood, and several must-read books of the summer.
Every year, I look forward to putting together my "best books of the year" lists. I do this twice every year; at the halfway point and at the end of the year.
At the end of the year, I love looking back at my favorite books from the end of June and seeing if they still stand out in my mind as some of the best.
I often wonder if my new "best books" at the end of the year would still hold the title after six months.
It's likely they wouldn't–they have my fresh memory on their side. In many ways, the books on the list below have a tougher climb to that end-of-year list than those that are published later.
Whether they make it there or not (and I'm confident many of these will), all of these books remain worthy reads and were some of my favorite books of 2021.
My reading challenge and general reading mood have had me picking up lighter books this year, and the list reflects that–some here are just pure fun.
Of course, this list reflects only my reading. I can't read everything, and I'd love to know what your best books of 2021 are. Please share in the comments–your favorites could make my end-of-year list!
The Best Books of 2021 (So Far)
Author: Charlotte McConaghy
Inti is an Australian biologist, in Scotland to manage the reintroduction of wolves into the wilds of the Highlands. Her twin sister, Aggie, is in tow but is shut in, dealing with trauma from her past. Inti believes in the wolves and their ability to revitalize the land. The locals, however, fear for their safety and their livestock, and their fears seem founded when a man is found dead.
Including this book is a bit of a cheat, because it won't be published until August 3, but I loved it so much I couldn't resist. This is a gorgeous, atmospheric eco-fiction novel with fantastic characters and relationships. Wonderful on audio and certain to make my final best of the year list. More info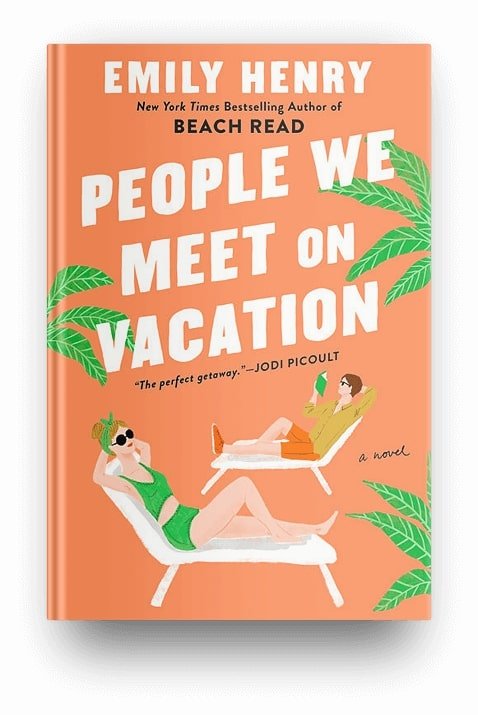 Author: Emily Henry
A When Harry Met Sally-inspired novel about Poppy and Alex, two opposites who have been best friends since college. Every year, they take a vacation together. It was the highlight of their year– until an incident two years ago in Croatia. They've hardly spoken since. Now, they've joined for another trip to repair their friendship. Alternating between past and present, we see the evolution of Poppy and Alex's friendship and how they ended up here.
I adored this feel-good book that had me smiling throughout. From the banter to the travel to the devotion between Poppy and Alex, there's a lot here for people looking for a heartwarming and uplifting read. More info
Author: Taylor Jenkins Reid
Every year, the famous Riva siblings–Nina, Hud, Jay, and Kit–hold THE blowout party of the year at Nina's Malibu mansion. The siblings–offspring of superstar Mick Riva–battled to get here, and it's no thanks to their father. By night's end, their lives will be turned upside down.
Moving between the day of the party in 1983 and the decades prior, we learn what brought the siblings to this final spark point. Another riveting celebrity and family drama from Reid (also read Daisy Jones and the Six and The Seven Husbands of Evelyn Hugo) and one of the must-reads of the summer. More info
Author: Laurie Frankel
Seventeen years ago, the water in Bourne turned green and the lives of the residents were changed forever. The chemical plant closed, but fault was never proven. The teenage Mitchell triplets–Mab, Monday, and Mirabel–each have challenges stemming from the disaster, and their mother remains obsessed with getting justice.
When a family brings change to town, the sisters are determined to learn the truth about what happened. With distinct, perceptive, and heartfelt alternating voices, they tell their story. Wonderful on audio. More info
Author: Dawnie Walton
An oral history of the fictional Opal and Nev, a provocative rock duo in the 70s, that coupled Nev's folksy songwriting with Opal's loud, flamboyant, and political performances. When Opal protests the brandishing of the Confederate flag by another band at her label's showcase performance, the event turns violent and Black drummer Jimmy Curtis is killed.
Decades later, a music journalist with a personal interest is writing a book about what happened, and everything isn't as it seems. Perfect for fans of Daisy Jones and the Six, but with more to say about the inequalities, racism, and sexism Opal faced as a Black woman in the music industry. More info
Author: Chris Whitaker
Walk is chief of police in his small town, and he worries endlessly about his destructive childhood friend and her neglected children. Duchess, prickly, 13, and a self-declared outlaw, is ready to defend her little brother with all she has. As the troubles of the past meet the present, Walk and Duchess are powerless to stop the damage.
This started slow, but soon had me riveted. There's hope and resilience here, but it broke my heart in a million different ways. Don't miss this one. More info
Author: Torrey Peters
Reese is a trans woman dealing with the fallout after her girlfriend, Amy, detransitions to Ames and her dreams of a peaceful family life are broken. Ames, too, is struggling. When he learns his new lover is pregnant, he wrestles with the idea of himself as a "father"–and wants to bring Reese into the mix to build their own version of family.
An eye-opening entry into the trans community, this book is challenging, unflinching, and explicit, and it will make a lot of readers very uncomfortable. If you're up for the rawness, this is endlessly thought-provoking. More info
Author: Morgan Rogers
Grace Porter has finished her PhD in astronomy and is struggling to find her footing. When she wakes up in Vegas–married–she has dim memories of the night, the girl, and the magic. Thrown into crisis, she decides to take a break and find the girl–and maybe herself.
You'll find lovely prose and a sweet romance here, but the love stories that truly shine are between Grace and her friends. Even with this support system, she–and all of them–need to face the things everyone does: loneliness, confusion, identity, mental health, and finding their path. More info
Author: Ashley Audrain
Blythe and her young daughter never really connected, and she sees things in Violet that worry her. Blythe finally finds that longed-for connection when her son is born. But when a tragedy changes everything, Blythe's sanity is in question–by herself and everyone around her.
Blythe's difficulties adapting to motherhood are relatable, and turn dark in unexpected ways. This is a difficult read, but I couldn't put it down. A great book club pick for those who can handle the dark themes–there's much to discuss. More info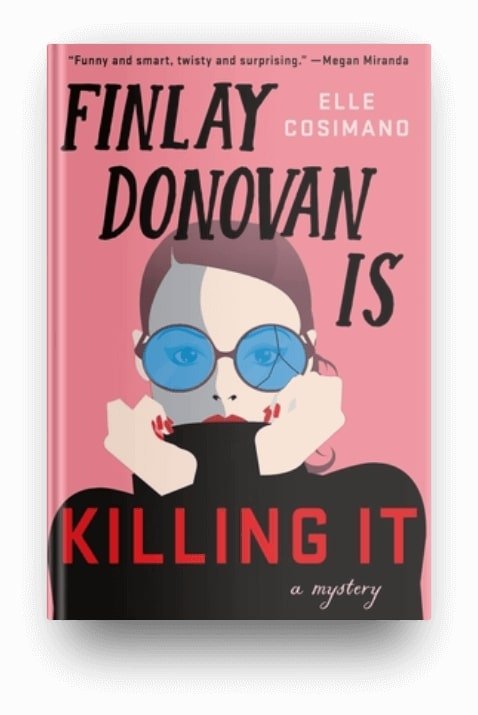 Author: Elle Cosimano
Author Finlay Donovan is struggling. Her book isn't finished, she needs to make some money, and her ex-husband is threatening to sue for full custody of her kids. When she's mistaken for a contract killer while discussing her book with her agent, she finds herself in the path of the local mob, dodging the police, and stealing the too-weird-to-be-true events for her novel.
I don't typically rate a book like this five stars, but it was just so absurd, so fun and funny that I couldn't put it down and loved every minute. More info
Author: Angie Thomas
Angie Thomas takes us back to Garden Heights 17 years before the events of The Hate U Give, to when Maverick is a teenager just entering into gang life. Two pivotal events change his course: he becomes a young single father and his beloved cousin is shot outside his house. He grapples with his responsibility for his son and his sense that he should avenge his cousin.
This was a fantastic book that detailed Maverick's journey to the wise and solid father we knew in The Hate U Give. It wasn't an easy one, and Thomas brings close the difficulties Black boys face when they grow up poor. All of her books are worth reading. More info
What are your best books of the year (so far)?
All Best of the Year Posts