11 Riveting Literary Mysteries that Will Test Your Smarts
This post may include affiliate links. That means if you click and make a purchase, I may earn a small commission. Please see Disclosures for more information.
If you love mystery novels but have been itching to try something beyond commercial crime fiction, spy thrillers, and detective novels, it may be time to embrace literary mysteries.
Literary mysteries do a deep dive into characters while using literary devices and elegant prose to construct nuanced stories that keep you thinking, long after finishing the books.
They're often slow burning, but these are some of the best mysteries to read again and again–you're sure to get something new out of them each time.
The quintessential literary mystery is The Secret History, by Donna Tartt, about a secret society of academic misfits at a small liberal arts college who murder one of their own. It's one of the best–and a personal favorite–but there's more to literary mysteries than Tartt.
Whether you like a good murder mystery or serial killer story or you prefer cozy mysteries and detective fiction, all the familiar hallmarks of the mystery genre are available to you–and don't be put off at the thought of highbrow literary allusions.
These literary authors offer compelling mystery books that also examine relationships, social issues, and the human condition.
11 Mystery Novels for the Literary-Minded Reader
In a small Washington town, the horrifying deaths of two teen boys shock everyone. Daniel's father, Isaac, mourns his son and grapples with his anger, turning to his Quaker faith. Jonah's mother, Lorrie, struggles with guilt.
When Evangeline–a pregnant teen girl–comes into their lives, she offers both hope for new beginnings–and the possibility of answers to the questions that plague them. Told in alternating voices of imperfect characters, Tompkins weaves a riveting literary mystery and sensitive examination of tragedy and grief.
Based on a true case from 1843, the story focuses on Grace Marks, who at the age of 16 was convicted of murdering her employer and a fellow housekeeper in cold blood. Grace insisted she has no memory of the key events.
Now, eight years later, her alleged accomplish has been executed and Grace remains in prison. Psychiatrist Dr. Simon Jordan tries to draw out lost moments of Grace's memory in the hopes of exonerating her–but first, he must sort out if she is a victim or a master manipulator. Atwood is better known for her dystopian and science fiction books, but she creates an enigmatic and unsettling main character. Read my full review of both the book and Netflix series.
When Reuben's brother Davy flees after an encounter with bullies that ends in murder, 11-year-old Reuben, his poetic sister Swede, and his father follow him into the unforgiving Badlands.
While the plot centers on the family's search for Davy, the atmospheric writing touches on poetry, faith, and miracles–for which Reuben's father seems to be a conduit. This book manages to be both tragic and hopeful, and Enger is a writer whose prose is worth savoring.
When Bea and her husband Dan decide to visit Bea's brother Alex in France, they find him alone in the old hotel his rich parents have bought him. But the hotel is empty, save for the snakes in the attic and fake entries in the guestbook. When their parents pay a surprise visit, resentments and secrets simmer below the surface–and then tragedy strikes.
This book is filled with snakes, and not just the ones in the attic. While this was a bit slow-moving, the last few chapters had me on the edge of my seat. If you like a dark, creepy book with a dysfunctional family and the dark side of wealth, this might be for you. Readers with patience will be rewarded with a shocking ending.
Miracle Creek takes us into a courtroom following a devastating accident: a hyperbaric chamber holding a number of patients–including children– being treated for various conditions, exploded. Two people were killed. The mother of a dead boy is accused of causing the explosion.
Miracle Creek takes the reader through each of the people tied to the accident and the events leading up to it, untangling secrets, lies, and the complexities of families.
Walk is chief of police in his small town, and he worries endlessly about his destructive childhood friend and her neglected children. Duchess, 13 and a self-declared outlaw, is ready to defend her brother with all she has. As the troubles of the past meet the present and come to a head, Walk and Duchess are powerless to stop the damage.
This started slow, but soon had me riveted. There's hope and resilience here, but it broke my heart in a million different ways. Don't miss this one.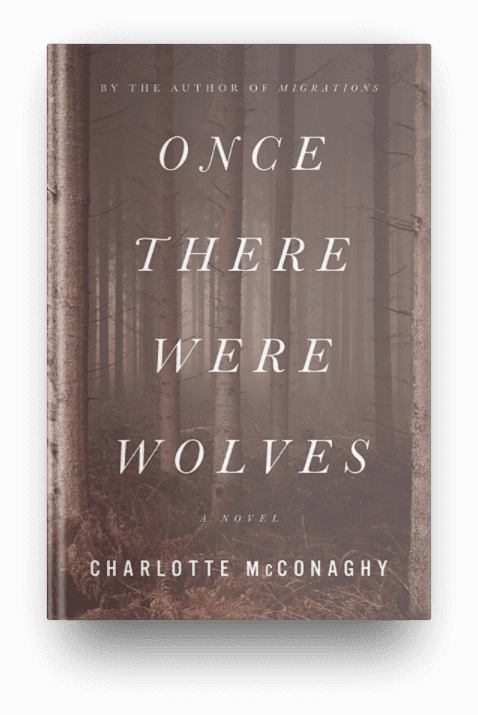 Inti arrives in Scotland to manage the reintroduction of wolves into the wilds of the Highlands. Her twin sister, Aggie, is in tow, and dealing with trauma from her past. Inti believes in the wolves; the locals, however, fear for their safety and their livestock, and their fears seem founded when a man is found dead.
I LOVED this gorgeous, atmospheric eco-fiction novel with fantastic characters and relationships. Wonderful on audio and my best novel of 2021.
Ruby King's mother was murdered in the south side of Chicago, and Ruby is now left with her violent father. Layla, Ruby's best friend, is determined to save her, but Layla's and Ruby's fathers have a tragic past with secrets that bind their families together across generations.
This is a fantastic debut novel that explores race, generational trauma, and the importance of communities. I loved this on audio; the multiple narrators (including the church itself) were excellent and brought these characters to life.
The Other Americans is a complicated narrative focused on the hit-and-run killing of Driss Guerraoui, a Moroccan immigrant who was crossing the street one evening near his business. As his family grapples with this death and the truths about his life, the police investigate what happened.
Told from multiple points of view–Driss' family, the investigators, neighboring business owners, and Driss himself–Lailami covers a lot of ground. From family tensions and expectations to prejudices, her story is subtle and nuanced.
Ike and Buddy Lee are two ex-cons with a mission: find who killed their sons and get revenge. They are an unlikely pair; Ike is a Black man on the straight-and-narrow for 15 years, while Buddy is a white redneck who is rarely sober for a full day. Their sons were married to one another and both fathers struggled to accept them, but both are grieving hard and are determined to make up for their failures.
Their search for the killer leads them back into the violent world they left behind–and they slip back in comfortably. The story is gripping, the violence is gruesome, but Ike and Buddy Lee's relationship, dark humor, and journey will stay with you. Highly recommended.
Bodie Kane is a podcaster and film professor who has been invited back to her boarding school in New Hampshire to teach a course. When her students decide to produce a podcast on the murder of Bodie's roommate in her senior year of high school, she is drawn back into the murder and her past.
She begins to doubt the guilt of the Black athletic trainer who was convicted–as well as her own inconsistent memory, now seen through her adult lens. I was hooked both by the plot and mystery itself, but also by her examination of memory, misogyny, true crime, and violence against women and girls.
Makkai also wrote The Great Believers, a favorite of mine, and she delivers in her new book as well. One of my best of 2023.
What do you think? Do you prefer a good mystery with a fast pace, or do you like literary mysteries you can sink into and examine a wide range of issues?
---
Pin this!
---