The Love Story of Missy Carmichael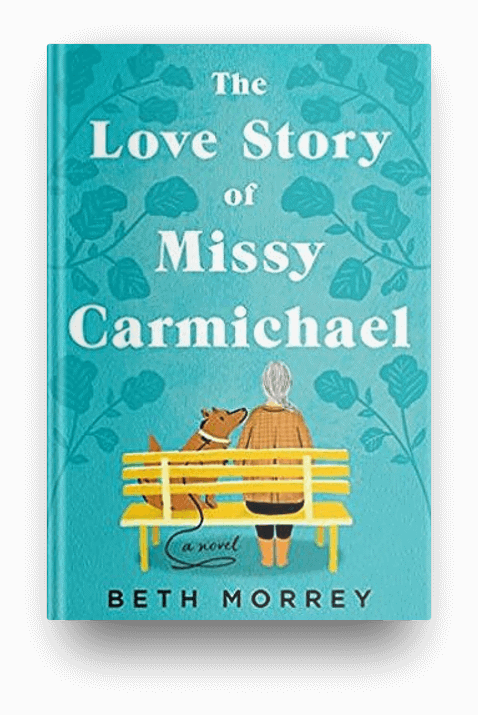 Missy Carmichael is lonely and full of regret. At 79, she spends her days alone in her big old house in England, nursing sherry and past hurts, and missing her son and grandson in Australia, and her estranged daughter. When Sylvie and Angela, along with Angela's young son, push their way into Missy's life, she is both hesitant and hopeful. And when a dog is brought into the mix, she gets more than she bargained for.
Readers who liked A Man Called Ove will enjoy Missy Carmichael. The circumstances and voices are different, but the heartwarming and unlikely friendships feel much the same. This is delightful on audio; Angela's raw bluntness alongside Missy's genteel fussiness occasionally made me laugh out loud.
About the Book
This post may include affiliate links. That means if you click and make a purchase, I may earn a small commission. Please see Disclosures for more information.
Publisher's Description
For readers of Eleanor Oliphant Is Completely Fine and A Man Called Ove, a life-affirming, deeply moving "coming-of-old" story, a celebration of how ordinary days are made extraordinary through friendship, family, and the power of forgiving yourself–at any age. "At a time when people are having to isolate, [this novel is] a balm, offering an expansive sense of love and possibility at a time when the main characters feel like those chances are gone." –Christian Science Monitor The world has changed around seventy-nine-year-old librarian Millicent Carmichael, aka Missy. Though quick to admit that she often found her roles as a housewife and mother less than satisfying, Missy once led a bustling life driven by two children, an accomplished and celebrated husband, and a Classics degree from Cambridge. Now her husband is gone, her daughter is estranged after a shattering argument, and her son has moved to his wife's native Australia, taking Missy's beloved only grandchild half-a-world away. She spends her days sipping sherry, avoiding people, and rattling around in her oversized, under-decorated house waiting for…what exactly? The last thing Missy expects is for two perfect strangers and one spirited dog named Bob to break through her prickly exterior and show Missy just how much love she still has to give. In short order, Missy finds herself in the jarring embrace of an eclectic community that simply won't take no for an answer–including a rambunctious mutt-on-loan whose unconditional love gives Missy a reason to re-enter the world one muddy paw print at a time. Filled with wry laughter and deep insights, The Love Story of Missy Carmichael is a coming-of-old story that shows us it's never too late to forgive yourself and, just as important, it's never too late to love.
Featured In
Disclosure of Material Connection: Some of the links in the page above are "affiliate links." This means if you click on the link and purchase the item, I will receive an affiliate commission. I am disclosing this in accordance with the Federal Trade Commission's
16 CFR, Part 255
: "Guides Concerning the Use of Endorsements and Testimonials in Advertising."