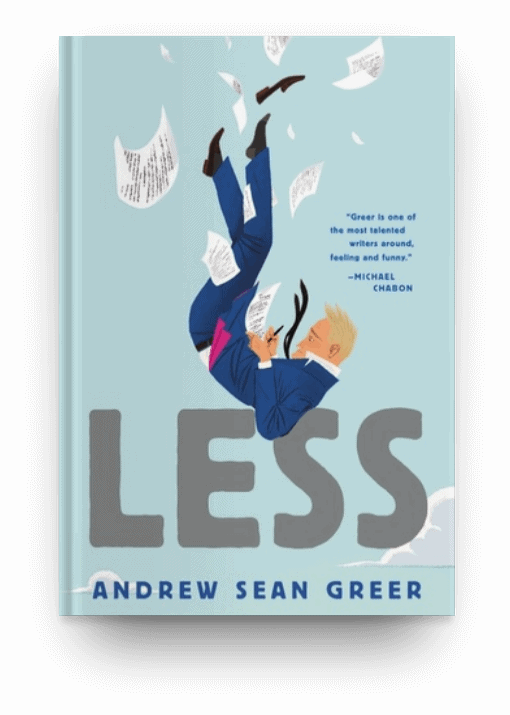 This Pulitzer Prize-winning novel tells the story of Arthur Less, a failing novelist on the brink of turning 50. When he receives an invitation to his former lover's wedding, he decides to embark on an around-the-world journey to avoid the event. Less accepts various speaking engagements, award ceremonies, and teaching appointments to ensure that he will be out of the country. On this journey, Less ruminates on his past and dreads his future as an aging, single gay man (he feels there is no precedent for this) and failed writer.
Less is both frustrating and endearing, a bit bumbling, and above all, certain of his own failures. Those around him rarely disabuse him of these notions, but they also see more in him that he sees in himself. This book won't be for everyone--it's light on plot and heavy on wandering musings, and can be slow at times--but for a reader in the right mood it's a sweet and sometimes funny read. Certain parts had me laughing out loud.
Order Now!
About the Book
This post may include affiliate links. That means if you click and make a purchase, I may earn a small commission. Please see Disclosures for more information.
Publisher's description:
Who says you can't run away from your problems?
You are a failed novelist about to turn fifty. A wedding invitation arrives in the mail: your boyfriend of the past nine years is engaged to someone else. You can't say yes–it would be too awkward–and you can't say no–it would look like defeat. On your desk are a series of invitations to half-baked literary events around the world.
QUESTION: How do you arrange to skip town?
ANSWER: You accept them all.
What would possibly go wrong? Arthur Less will almost fall in love in Paris, almost fall to his death in Berlin, barely escape to a Moroccan ski chalet from a Saharan sandstorm, accidentally book himself as the (only) writer-in-residence at a Christian Retreat Center in Southern India, and encounter, on a desert island in the Arabian Sea, the last person on Earth he wants to face. Somewhere in there: he will turn fifty. Through it all, there is his first love. And there is his last.
Because, despite all these mishaps, missteps, misunderstandings and mistakes, LESS is, above all, a love story.
A scintillating satire of the American abroad, a rumination on time and the human heart, a bittersweet romance of chances lost, by an author The New York Times has hailed as "inspired, lyrical," "elegiac," "ingenious," as well as "too sappy by half," LESS shows a writer at the peak of his talents raising the curtain on our shared human comedy.
Featured In
Other Books in "Books About Aging"
Disclosure of Material Connection: Some of the links in the page above are "affiliate links." This means if you click on the link and purchase the item, I will receive an affiliate commission. I am disclosing this in accordance with the Federal Trade Commission's
16 CFR, Part 255
: "Guides Concerning the Use of Endorsements and Testimonials in Advertising."