11 Books about Travel to Awaken Your Wanderlust
This post may include affiliate links. That means if you click and make a purchase, I may earn a small commission. Please see Disclosures for more information.
These books about travel and adventure will have you racing to buy your next plane ticket and planning your next trip.
I can't think of another time in modern history when basically everyone has just been itching to travel. But here in 2021, that's where we are.
It finally feels safe to dream about our next trip, to click "buy" on those tickets (and maybe use some credits from last year's cancelled flights), and to hit the road for places that might be a little crowded.
That last one may feel uncomfortable for a while, and so might taking any trip. But since we're ready to dream, these books about travel are a great way to start indulging your wanderlust.
A few of these are novels that are focused on travel adventures, while some just feature a bit of travel that stands out in an otherwise larger story.
I mostly stayed away from nonfiction travelogues here (there are plenty out there, if that's your taste), but I did include two nonfiction books that have recently given me the bug to explore.
Must-Read Books with Travel Adventures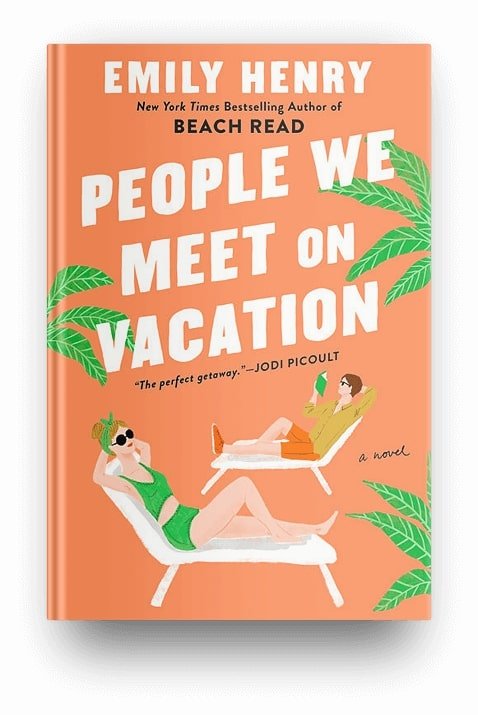 Author: Emily Henry
A When Harry Met Sally-inspired novel about Poppy and Alex, two opposites who have been best friends since college. Every year, they take a vacation together. It was the highlight of their year– until two years ago in Croatia. They've hardly spoken since. Now, they've joined for another trip to repair their friendship. Alternating between past and present, we see the evolution of Poppy and Alex's friendship and how they ended up here.
I adored this feel-good book that had me smiling throughout. From the banter to the travel to the devotion between Poppy and Alex, there's a lot here for people looking for a heartwarming and uplifting read.
Author: Claire Christian
Noni Blake has been nursing some Big Life Hurts, and she's started looking back on a few things and wondering, "what if?" She decides it's time to indulge herself, for once in her life, and embark on a 6-month European tour focused on pure pleasure–her own.
Noni's trip may make you blush (it's unapologetically racy), but it may also prompt you to examine how well you treat yourself–and whether you might deserve your own version of Noni's pleasure quest.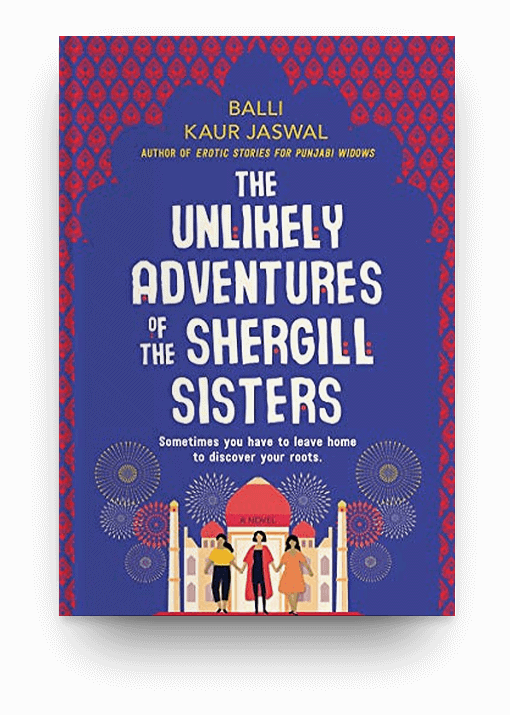 Author: Balli Kaur Jaswal
When their Punjabi mother dies, British-born sisters Rajni, Jezmeen, and Shirina agree to carry out her last wish: a pilgrimage to India to deliver her ashes to their final resting place. The three sisters grapple with their grief, their strained relationships, and the stresses of their regular lives, while attempting to carry out their mother's wishes and perhaps come together in a way they never have.
This was a fast, smart read, filled with vivid characters and places, as well as interesting reflections on India from a female generation raised outside of it.
Related: 15 Heartwarming Books to Lift Your Spirits
Author: Katherine May
This little nonfiction book examines the concept of "wintering"–retreating into a more insular, reflective, and healing way of being by some necessity. In this exploration, May visits places with harsh winters and learns how people there cope and thrive through the dark months. It's an unusual type of travel that struck me as exactly the type of retreat so many of us need. Quiet, meditative, and filled with lovely prose.
Related: 13 Cozy Books to Curl Up With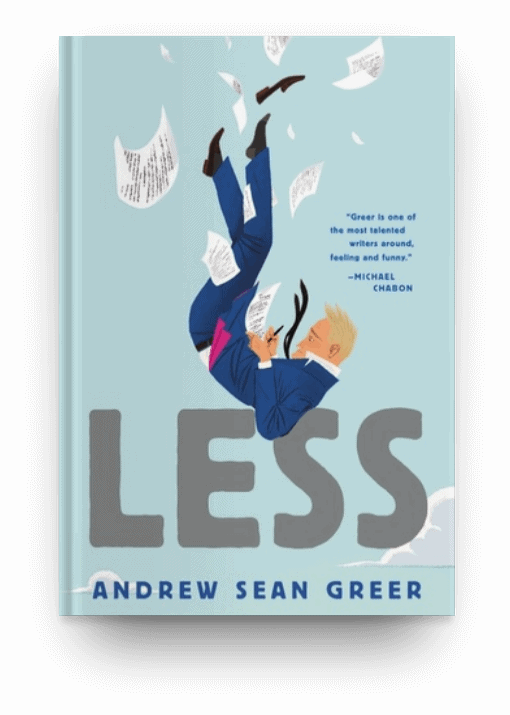 Author: Andrew Sean Greer
Arthur Less is a failing novelist on the brink of turning 50. When he receives an invitation to his former lover's wedding, he embarks on an around-the-world journey to avoid the event. Less is both frustrating and endearing, a bit bumbling, and above all, certain of his own failures. Light on plot and heavy on wandering musings, this Pulitzer Prize winner can be slow at times–but certain parts also had me laughing out loud.
Author: Naoise Dolan
Ava is a Dublin-born 20-something teaching English in Hong Kong. First in a confusing relationship with Julian, a wealthy young English banker, and then with Edith, a Hong Kong-born lawyer, Ava embodies quarter-life angst and the drama of temporary ex-pat life. A good choice for fans of Sally Rooney for its modern take on romance. I also loved the conversations about language that inevitably happen when traveling internationally.
Author: Clare Pooley
When elderly Julian Jessop leaves a notebook in Monica's cafe, she is intrigued by the question inside: "What would happen if you shared the truth?" So begins the notebook's journey through six strangers, each examining their truths–sometimes through travel!–and finally coming together to form unlikely friendships. A perfect comfort read–especially if you've really been missing all the unlikely connections that form when traveling.
Related: 13 Smart-but-Light Audiobooks for Easy Summer Listening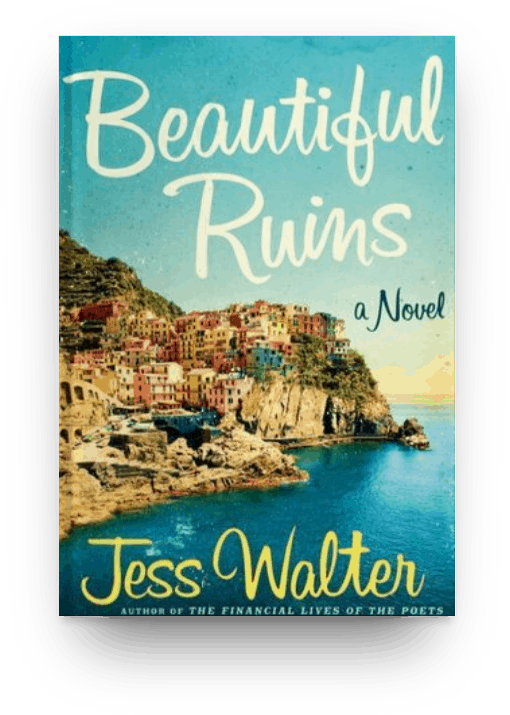 Author: Jess Walter
From the Italian coast in the 1960s–where a young innkeeper falls in love with a dying starlet–to modern day Scotland and Hollywood, Beautiful Ruins takes us into the stories of people surrounding big stars (Elizabeth Taylor and Richard Burton, who aren't central in this book). You'll love the Italian setting and voyeuristic tour of the people and drama of old Hollywood.
Author: Lori Nelson Spielman
When Emilia's great-aunt Poppy invites her and her cousin Lucy on a trip to Italy, the 29-year-old's quiet life is shaken up. Poppy has promised to break the "curse" that's kept all second-born daughters in the family from marrying. As they travel, Emilia discovers secrets about her family, her aunt, and herself that will change her life forever. Charming and escapist, with an undeniably dreamy Italian setting.
Author: Kevin Kwan
Crazy Rich Asians is a funny, voyeuristic look at the lives of a group of wealthy families in Singapore–crazy rich, and sometimes just crazy. The news that one of their own is marrying Rachel, an American of modest background, causes an uproar among this high society. The fabulous tour of Singapore and inside peek at the filthy rich is by turns shocking, amusing, and an excellent balance of light and smart.
Author: Robert Macfarlane
In Underland, Robert Macfarlane journeys into some of the earth's deepest, most unimaginable spaces, including natural caves, mines, urban caverns, and more. He explores their roles in the beginning of human time and their imagined roles many millennia in the future. He manages to evoke both claustrophobia and a dizzying sense of the vastness of time and space all at once; the places he visits are truly awe-inducing. Some I would never want to visit, but the whole thing is a great reminder of all of the incredible places to explore in this world.
Related: 13 Eco-Fiction Books about the Environment and Nature
What are some of your favorite travel books?