Mini-Reviews of Recent Reads: May 2022
This post may include affiliate links. That means if you click and make a purchase, I may earn a small commission. Please see Disclosures for more information.
Book reviews of True Biz, The Sign for Home, A Brilliant Night of Stars and Ice, Wahala, A Gentleman in Moscow, True Crime Story, and Chorus.
What a fantastic month of reading it's been! Purely by coincidence, I read two books, back-to-back, about Deaf and DeafBlind characters, and both were standouts for 2022.
The books were very different, but both provided so much insight into Deaf culture and communication–plus they each had wonderful characters and stories. I highly recommend pairing these two books.
I would love to read more books about Deaf characters and culture; please share your recommendations!
Here are my reviews of those and the other excellent books I read this past month:
Print/E-books
Charlie is a bit of a rebel, but she's eager to start at River Valley School for the Deaf, a boarding school where she will learn sign language, meet other deaf people, and finally fully communicate with the world. Austin is a popular student from a long line of deaf family members–and his new baby sister is shaking up his usually solid world. February, meanwhile, is the headmistress who is fighting to keep the school open (and her marriage intact).
There's a lot happening in this novel, and in addition to fantastic characters and an absorbing story, it's filled with revelations about Deaf culture and rights, language, cochlear implants, and so much more. Don't miss this one.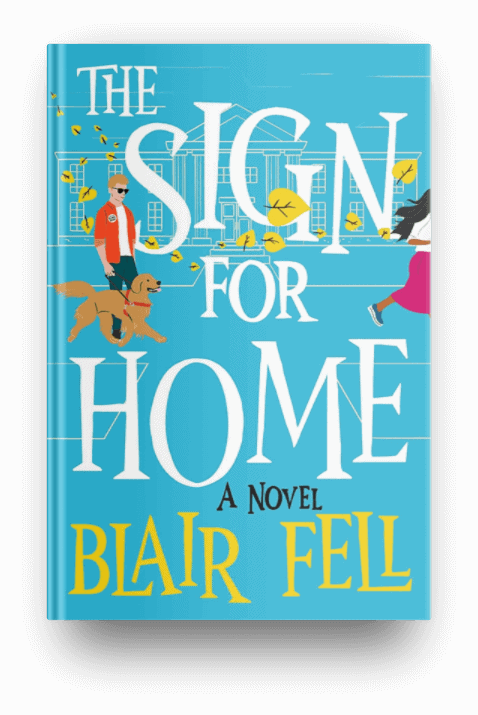 The Sign for Home
Author: Blair Fell
Source: Atria/Emily Bestler Books via Edelweiss
Publish Date: April 5, 2022
Genres: Fiction, Contemporary Fiction
Arlo Dilly is a DeafBlind man in his twenties. He is bright and curious, but also isolated within his Jehovah's Witness community and by his controlling uncle. When Arlo decides to take a college writing course, interpreter Cyril reluctantly agrees to the assignment, uncertain of his tactile sign language skills. Cyril and Arlo soon open new worlds to one another, as Cyril teaches Arlo about the rights he never knew he had, and Arlo shows Cyril what it means to be brave and take risks for love.
I loved this story for so many reasons. I was not familiar with tactile signing or much about deafblindness at all, and I learned so much by reading both Arlo's and Cyril's points of view. Aside from all I learned, the characters were fantastic, with rich backstories, flaws, and so much heart. There are many serious themes in this book, but the relationships and quirky characters (including an elderly guide dog and an eccentric Belgian) added levity and delight. One of my favorites of 2022.
A Brilliant Night of Stars and Ice
Author: Rebecca Connolly
Source: Shadow Mountain Publishing via Netgalley
Publish Date: April 19, 2022
Genres: Fiction, Historical Fiction
Since the film Titanic came out in the 90s, most of us are pretty familiar with how that disaster played out. But what's less familiar is the story of the Carpathia, the ship whose captain and crew raced to the aid of the Titanic after receiving its S.O.S.
This historical fiction novel is told in alternating perspectives; the first, an Irish third-class passenger Kate Connolly on Titanic, and the other Arthur Rostron, Carpathia's captain, who pushed his ship and crew to the brink in reaching the Titanic in time. It's a fascinating side of the story, with a poignant focus on the aftermath: the grief, the guilt, the media firestorm, and not least, the kindness of Carpathia's crew and passengers toward those traumatized by that fateful night.
Audiobooks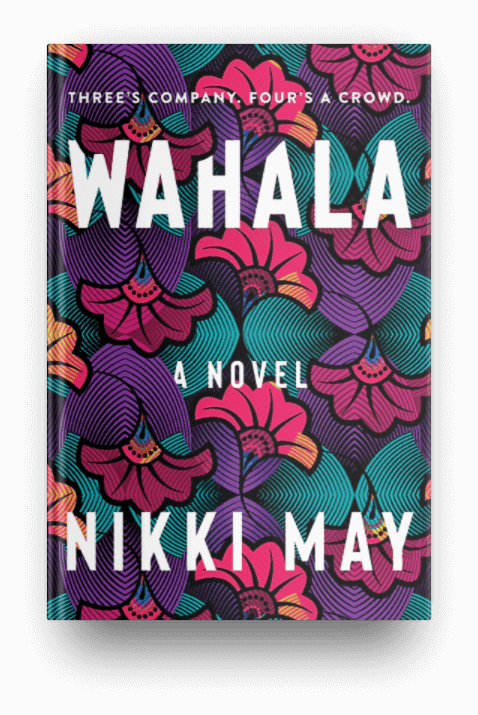 Wahala
Author: Nikki May
Narrator: Natalie Simpson
Source: Libro.fm ALC
Publish Date: January 11, 2022
Genres: Fiction, Contemporary Fiction
Ronke, Simi, and Boo are three Anglo-Nigerian best friends, living in London. Ronke wants only to be married and have kids, and she hopes her current boyfriend is "the one" (but her friends have doubts). Boo has what Ronke wants but is restless and struggling to regain her identity. Simi is stylish and successful but feels she's faking it all–at work and in her marriage. Glamorous Isobel seems like good addition to their group, but she seems to create both chaos and cracks in their friendships.
I found the friendships in this audiobook interesting to start, and then once the chaos began in each woman's life, I couldn't stop listening. May's depiction of the subtle manipulation that slowly escalates was masterful.
In 1922 Russia, aristocrat Count Alexander Rostov has been sentenced to house arrest in the Metropol hotel. As he makes a home in his small attic room, he builds relationships and finds his place and purpose from inside the hotel, as decades of history unfold literally outside his door. Rostov's charm and wisdom shine as he builds family and community with the vivid characters who share space in the Metropol.
This book has been on my shelf for ages and was at the top of my reading challenge list. Nonetheless, I decided to listen to the audiobook, with the intention of trying a reading experiment: listening while reading along in my print copy (sometimes).
I wasn't able to do this as much as I'd planned, but I did try it a few times. Blending the reading and listening did help me absorb and better focus while reading this slow-mover. It's something I hope to try again–particularly with nonfiction. I know that so many readers loved this, and while I enjoyed this book, I think I would have appreciated the lovely language more in print. I'll be keeping it around and planning on a second read in the future.
Seven years after college student Zoe Nolan disappears from Manchester University, writer Evelyn Mitchell is trying to piece together the mystery. As she interviews Zoe's friends and family, she gets closer to an answer and shares her findings with friend and fellow author Joseph Knox, who has pieced together Evelyn's research to write True Crime Story.
True crime fans may enjoy this novel (and it is fiction, despite Knox's insertion of himself into the story, which is an interesting nod at how some true-crime investigators can become entangled in stories they're writing about). The large-cast audiobook was hit and miss; the attempts to make the recorded interviews sound authentic meant that many of them had poor audio quality. The story unfolded a bit slowly through these personal narratives, but I was invested enough to listen to the end so I could learn what happened.
Author: Rebecca Kauffman
Narrator: Elisabeth Rodgers
Source: Libro.fm ALC
Publish Date: March 1, 2022
Genres: Fiction, Historical Fiction, Literary Fiction
Kauffman's The Gunners was a compelling story of childhood friends who came together in adulthood after one of their own died by suicide. Chorus has a similar feel, but within a family. The seven Shaw siblings are shaped by their mother's mysterious death (which each remembers differently), and by one sister's teenage pregnancy.
With a narrative that moves back and forth in time, the reader is granted the perspective of each sibling at different points in their lives, forming a picture of a family that shifts to fill in the spaces left by a death they don't understand. A sensitive and perceptive literary family novel.
What have you been reading lately?