Mini-Reviews of Recent Reads – February 2021
This post may include affiliate links. That means if you click and make a purchase, I may earn a small commission. Please see Disclosures for more information.
Book reviews for January and February 2021, including new 2021 books Girls with Bright Futures, Finlay Donovan is Killing It, Concrete Rose, The Divines, and The Survivors, plus reviews of prior releases A Children's Bible, The Shell Seekers, and Red, White, and Royal Blue.
After a lackluster start to 2020 reading and then 2020 being…what it was… I'm hoping that my fantastic start to 2021 reading is an indicator of a much better year to come overall!
Yes, I realize that the books I read have no bearing on the state of the world, but even if things don't get better, at least I'm reading great books!
Between the new releases that I loved and a few backlist books that also blew me away, the mix of old and new was fantastic.
Print Books
Author: Lydia Millet
Source: Library
Publish Date: May 12, 2020
At a remote vacation house, a large group of children avoids their neglectful and self-indulgent parents. Teen Eve watches out for her younger brother, Jack, whose fascination with a children's Bible becomes eerie when its events start playing out in the wake of a destructive storm. As chaos descends, the children take charge and eventually leave, seeking safety, and the apocalyptic events of Biblical proportions (literally, in this case) continue.
Millet's climate change allegory is not subtle, both in its modern agenda and its Biblical symbolism. Of note here is the children's wisdom and their rejection of the values of adults (both their own and those in the world at large): their hedonism; their literal interpretations of the Bible; the indifference to the world's environmental crisis; their disinterest in questioning their privilege. Jack's reading of God as nature and Jesus as science is timely in our age of climate- and COVID-denial.
Short, hard-hitting, and unputdownable. I loved the throw-back, storybook tone contrasted with the modern (e.g., cell phones). Read this if you loved last year's Leave the World Behind–I may have loved this even more. 5 stars
Related: 13 Eco-Fiction Books about the Environment and Nature
Author: Tracy Dobmeier and Wendy Katzman
Source: Sourcebooks Landmark
Publish Date: February 2, 2021
At Seattle's elite Elliott Bay Academy, college admissions is a full-time preoccupation–for the parents. When Stanford says they will only be offering admission to one EBA non-athlete, three women–one rich and influential, another her employee, and the other a high-strung climber–obsess about how best to serve their daughters vying for the spot. A potentially fatal "accident" and destructive rumors and maneuvering raise the stakes, forcing them all to reckon with the question of whether it's all worth it.
I don't often enjoy this kind of domestic fiction–the parental schoolyard drama is mostly just eye-rolling (and it did go on a bit long here). But the authors struck the right just over-the-top tone here to highlight the absurdity of the college admissions race, while building an interesting backstory for the main character. A good book for fans of Big Little Lies. 4 stars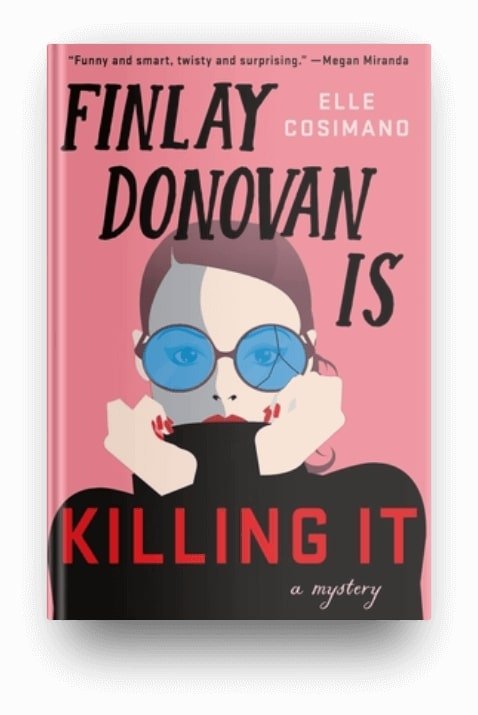 Author: Elle Cosimano
Source: Minotaur Books
Publish Date: February 2, 2021
Author Finlay Donovan is struggling. Her book isn't finished, she needs to make some money, and her ex-husband is threatening to sue for full custody of her kids. When she's mistaken for a contract killer while discussing her book with her agent, her curiosity and the lure of the payout) gets the best of her. She doesn't REALLY plan to kill anyone–but somehow he ends up dead anyway.
As she tries to figure out what happened, she finds herself in the path of the local mob, dodging the police, and stealing the too-weird-to-be-true events for her novel. I don't typically rate a book like this five stars, but it was just so absurd, so fun and funny that I couldn't put it down and loved every minute. Fantastic escapist reading for fans of Janet Evanovich's Stephanie Plum series–and this is slated to be a series as well! 5 stars
Author: Rosamund Pilcher
I chose this book as my cozy read for my 2021 More Joy, Less Stress Reading Challenge after hearing from so many readers that it fit the bill. They were absolutely right! The premise of this book doesn't seem like much: Penelope discovers that her father's painting is worth a small fortune. Her adult children have their own ideas about what she should do about the discovery.
The Shell Seekers moves between past and present, revisiting various times in Penelope's life, including her Bohemian youth during World War II. Penelope is truly an unforgettable character. I loved the slow reveal of her life told over decades and I know that I'll be rereading this in years to come. 5 stars
Author: Angie Thomas
Source: Library
Publish Date: January 12, 2021
Angie Thomas takes us back to Garden Heights 17 years before the events of The Hate U Give. Maverick is a teenager just entering into gang life when two pivotal events change his course: he becomes a young single father and his beloved cousin is shot right outside of his house. He grapples with his responsibility for his son and his sense that he should avenge his cousin. As the stakes get higher at home and on the street, Maverick has to decide who he wants to be.
This was a fantastic book that detailed Maverick's journey to the wise and solid father we knew in The Hate U Give. It wasn't an easy one, and Thomas brings close the difficulties Black boys face when they grow up poor. I wasn't sure if I'd like this as much as her other two (and I'm certainly not her intended audience), but Thomas brings such universal humanity and relatability to her characters; if only everyone could get to know them. 5 stars
Audiobooks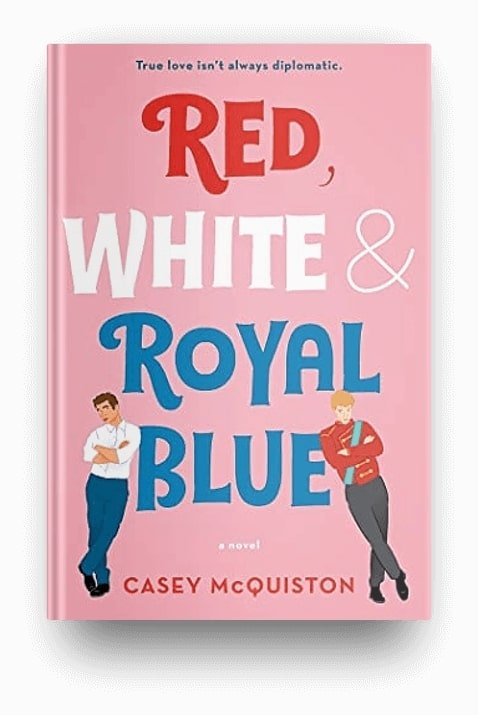 Author: Casey McQuiston
Source: Library
Publish Date: May 14, 2019
In a fictional White House family, Alex is a golden boy with eyes on a future in politics. He has a quiet rivalry/fascination with prince Henry of Wales that usually has little effect on his life–until a tense encounter forces them into a false PR campaign highlighting their "close friendship." The two grudgingly go along, until their smart banter turns to real friendship–and then to more. The unrelenting spotlight and the difficulties of two political worlds don't make their romance easy.
This was a fun listen with sweet romance, witty banter, and insider-y political maneuverings. It got a little steamy and over-long for my listening taste, but I can see why so many readers loved this book. 4 stars
Author: Ellie Eaton
Source: Harper Audio via Netgalley
Publish Date: January 19, 2021
Fifteen years after leaving her elite English boarding school, St. John the Divine, Josephine is obsessed with her memories of life there and her role in a violent event that led to the school's end. Jo reflects on what it meant to be Divine–the elitism, indifference, and rebelliousness that defined the over-privileged girls who walked the grounds. As she examines her past, her present unravels as well. She's uncertain why her memories have such a hold on her–and whether her memories are true at all.
This one is a little hard to pin down. It's a strangely compelling coming-of-age campus novel, a little dark, with a bit of a mystery. The unsettling ending offers some interesting food for thought, but I did find it a little unsatisfying. 3 stars
Author: Jane Harper
Source: Macmillan Audio via Netgalley
Publish Date: February 2, 2021
Kieran and his young family have returned to his hometown to visit his struggling parents, and to see old friends left behind. But when a body is found on the beach, questions are raised about a tragedy that took the life of Kieran's brother years before.
Jane Harper writes fantastic character studies set in atmospheric Australian locales, and The Survivors is no different. Like the Outback in The Lost Man, the sea itself is crucial to the lives and attitudes of the characters, and to the mystery at hand. Excellent, compelling, slow-burn listening. 4 stars
Recent Posts: