The Secret Life of Albert Entwistle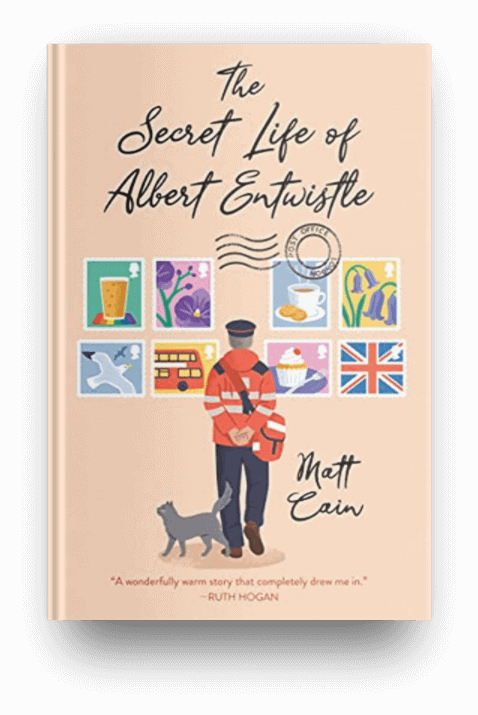 After living a quiet life alone with his cat and working as a postman, Albert Entwistle is informed that it's time for him to retire. He realizes that he's about to lose the only way he connects with other people, so he sets out to change that. Albert starts trying to make friends, and he also thinks it may be time to share who he really is--and find George, the love of his life who he lost years before.
I loved listening to Albert's journey to connection and acceptance. His deep shame and fear about his sexuality being discovered were so sad and affected his entire life--in ways that were probably not uncommon. Albert is a lovely character and he forms a number of delightful friendships. If you liked A Man Called Ove, give this one a try.
Order Now!
About the Book
This post may include affiliate links. That means if you click and make a purchase, I may earn a small commission. Please see Disclosures for more information.
Publisher's Description
Albert Entwistle is a private man with a quiet, simple life. He lives alone with his cat Gracie. And he's a postman. At least he was a postman until, three months before his sixty-fifth birthday, he receives a letter from the Royal Mail thanking him for decades of service and stating he is being forced into retirement.
At once, Albert's sole connection with his world unravels. Every day as a mail carrier, he would make his way through the streets of his small English town, delivering letters and parcels and returning greetings with a quick wave and a "how do?" Without the work that fills his days, what will be the point? He has no friends, family, or hobbies—just a past he never speaks of, and a lost love that fills him with regret.
And so, rather than continue his lonely existence, Albert forms a brave plan to start truly living. It's finally time to be honest about who he is. To seek the happiness he's always denied himself. And to find the courage to look for George, the man that, many years ago, he loved and lost—but has never forgotten. As he does, something extraordinary happens. Albert finds unlikely allies, new friends, and proves it's never too late to live, to hope, and to love.
Featured In
Disclosure of Material Connection: Some of the links in the page above are "affiliate links." This means if you click on the link and purchase the item, I will receive an affiliate commission. I am disclosing this in accordance with the Federal Trade Commission's
16 CFR, Part 255
: "Guides Concerning the Use of Endorsements and Testimonials in Advertising."