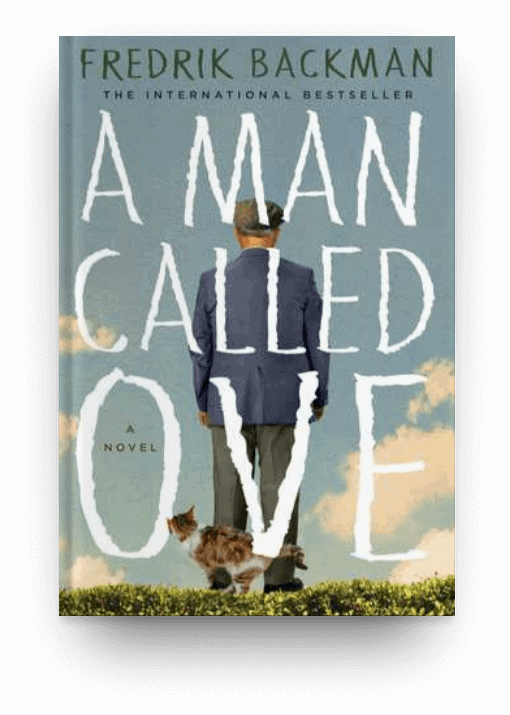 Ove is a solitary curmudgeon who is set in his ways and unreserved in his criticism of anyone who crosses his path. "Hell is other people" could well be Ove's mantra. But behind his rough exterior is a sweet, sad backstory and a soft-hearted man committed to his morals who is about to have his world rocked by several people (and a cat) who refuse to be held off by a few cranky words. Ove is by turns funny, sad, and heartwarming. It's delightful to watch his persistent new friends chip away at his hard shell to find the kind man lurking within.
About the Book
This post may include affiliate links. That means if you click and make a purchase, I may earn a small commission. Please see Disclosures for more information.
Publisher's Description
A grumpy yet loveable man finds his solitary world turned on its head when a boisterous young family moves in next door.
Meet Ove. He's a curmudgeon, the kind of man who points at people he dislikes as if they were burglars caught outside his bedroom window. He has staunch principles, strict routines, and a short fuse. People call him the bitter neighbor from hell, but must Ove be bitter just because he doesn't walk around with a smile plastered to his face all the time?
Behind the cranky exterior there is a story and a sadness. So when one November morning a chatty young couple with two chatty young daughters move in next door and accidentally flatten Ove's mailbox, it is the lead-in to a comical and heartwarming tale of unkempt cats, unexpected friendship, and the ancient art of backing up a U-Haul. All of which will change one cranky old man and a local residents' association to their very foundations.
Featured In
Other Books in "10 Great Books Featuring Endearing Misfits"
Disclosure of Material Connection: Some of the links in the page above are "affiliate links." This means if you click on the link and purchase the item, I will receive an affiliate commission. I am disclosing this in accordance with the Federal Trade Commission's
16 CFR, Part 255
: "Guides Concerning the Use of Endorsements and Testimonials in Advertising."