The Love Song of Miss Queenie Hennessy: A Novel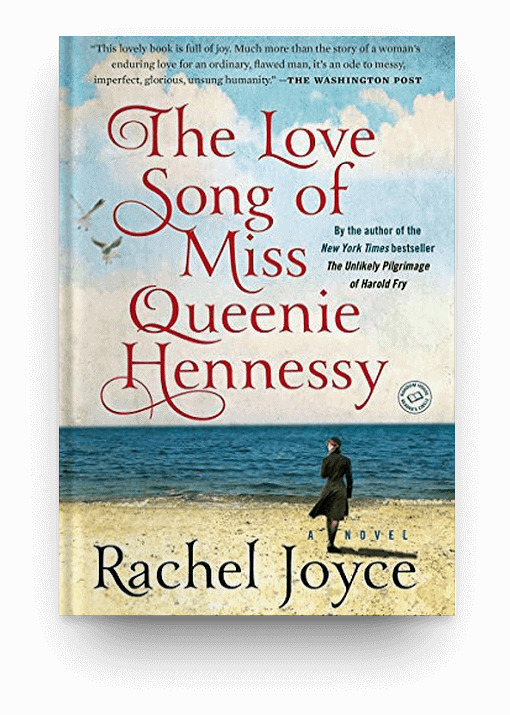 In this parallel story to The Unlikely Pilgrimage of Harold Fry, Queenie Hennessy takes her own journey as she faces the end of her life. While Harold is walking, Queenie is writing, reflecting on her past, her choices, and her secrets. This poignant pairing is unique in its multiple perspectives on aging and end of life–one facing the end of her life and the other facing loss and secrets he never knew.
About the Book
This post may include affiliate links. That means if you click and make a purchase, I may earn a small commission. Please see Disclosures for more information.
Publisher's Description
From the bestselling author of The Unlikely Pilgrimage of Harold Fry comes an exquisite love story about Queenie Hennessy, the remarkable friend who inspired Harold's cross-country journey.

A runaway international bestseller, The Unlikely Pilgrimage of Harold Fry followed its unassuming hero on an incredible journey as he traveled the length of England on foot—a journey spurred by a simple letter from his old friend Queenie Hennessy, writing from a hospice to say goodbye. Harold believed that as long as he kept walking, Queenie would live. What he didn't know was that his decision to walk had caused her both alarm and fear. How could she wait? What would she say? Forced to confront the past, Queenie realizes she must write again.
In this poignant parallel story to Harold's saga, acclaimed author Rachel Joyce brings Queenie Hennessy's voice into sharp focus. Setting pen to paper, Queenie makes a journey of her own, a journey that is even bigger than Harold's; one word after another, she promises to confess long-buried truths—about her modest childhood, her studies at Oxford, the heartbreak that brought her to Kingsbridge and to loving Harold, her friendship with his son, the solace she has found in a garden by the sea. And, finally, the devastating secret she has kept from Harold for all these years.
A wise, tender, layered novel that gathers tremendous emotional force, The Love Song of Miss Queenie Hennessy underscores the resilience of the human spirit, beautifully illuminating the small yet pivotal moments that can change a person's life.
Featured In
Other Books in "Books About Aging"
Disclosure of Material Connection: Some of the links in the page above are "affiliate links." This means if you click on the link and purchase the item, I will receive an affiliate commission. I am disclosing this in accordance with the Federal Trade Commission's
16 CFR, Part 255
: "Guides Concerning the Use of Endorsements and Testimonials in Advertising."