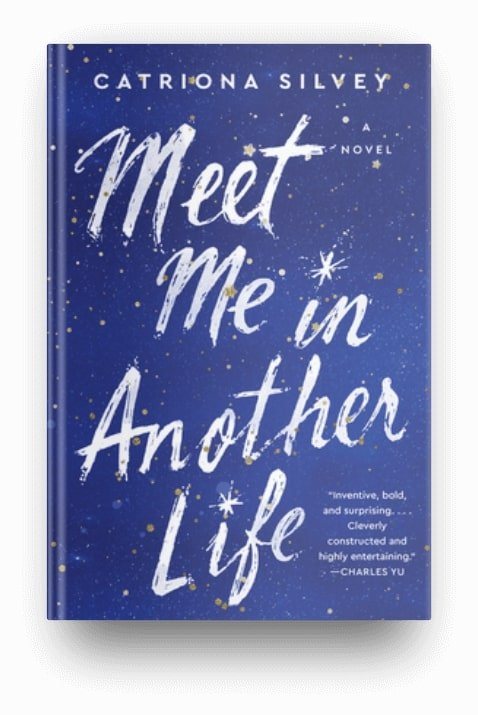 Two people meet each other in one life after another. They soon start remember their past lives and embark on a mission to get out of the loop.
Order Now!
About the Book
This post may include affiliate links. That means if you click and make a purchase, I may earn a small commission. Please see Disclosures for more information.
My Review
Thora and Santi meet at a clock tower as college students in Cologne and see in each other a kindred spirit. They share a fascination with the stars and with exploration. But their bond is quickly cut short by a tragic accident…
Until they find each other again, in another life. This time, Santi is a teacher and Thora is a young child in his class. And then another, in which they are married. And another, when they are colleagues. The book moves through these vignettes of multiple lives, and with each subsequent life, they remember more of their past lives. Soon, they are on a mission to understand and end the loop.
I had mixed feelings about this book. The walk through their lives and connection is lovely, and feels a bit mystical (though I lost track of "who" they were each time I put it down). It then takes an unexpected turn to sci-fi, which felt a little unsatisfying after a long journey through a more literary, existential journey. This is certainly unforgettable, though, and you'll want to pick it up if you love genre-benders.
Publisher's Description
"Inventive, bold and surprising . . . Cleverly constructed and highly entertaining." — Charles Yu A powerful and poignant speculative love story about a man and woman whose paths continue to cross in different lifetimes–a thrilling and imaginative exploration of what truly defines us and how our choices can change everything, perfect for fans of The Time Traveler's Wife and Life After Life. Two people. Infinite lifetimes. One impossible choice. Thora and Santi are strangers in a foreign city when a chance encounter intertwines their fates. At once, they recognize in each other a kindred spirit–someone who shares their insatiable curiosity, who is longing for more in life than the cards they've been dealt. Only days later, though, a tragic accident cuts their story short. But this is only one of the many connections they share. Like satellites trapped in orbit around each other, Thora and Santi are destined to meet again: as a teacher and prodigy student; a caretaker and dying patient; a cynic and a believer. In numerous lives they become friends, colleagues, lovers, and enemies. But as blurred memories and strange patterns compound, Thora and Santi come to a shocking revelation–they must discover the truth of their mysterious attachment before their many lives come to one, final end. By turns joyful, devastating, and quietly profound, Meet Me in Another Life is a spectacularly compelling page-turner filled with astonishing twists that affirms the power of love to connect us beyond time and space. "Entirely surprising, thoroughly enjoyable . . . A truly captivating work with an ending that rocked my socks off." — Erika Swyler, author of Light From Other Stars and The Book of Speculation
Featured In
Disclosure of Material Connection: Some of the links in the page above are "affiliate links." This means if you click on the link and purchase the item, I will receive an affiliate commission. I am disclosing this in accordance with the Federal Trade Commission's
16 CFR, Part 255
: "Guides Concerning the Use of Endorsements and Testimonials in Advertising."