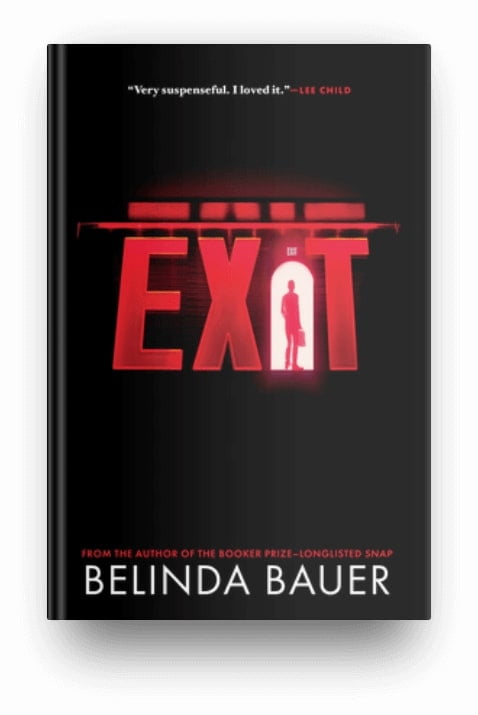 Felix Pink is a retired widower who volunteers as an Exiteer--someone who stays with terminally ill people as they die by suicide. It is a mission of mercy and compassion, and the volunteers operate on just the edge of UK law. When one of his visits goes horribly wrong, Felix is dodging the police and trying to find out what actually happened.
Don't let the ominous cover and dark description put you off. They really don't do this book justice--it is surprisingly delightful. Felix is lovely and well-meaning, and many of the other characters are as well, which makes for many chuckle-worthy interactions. Dark themes and shady characters are a part of it, yes, but this is much more like a A Man Called Ove than an edge-of-your-seat thriller.
About the Book
This post may include affiliate links. That means if you click and make a purchase, I may earn a small commission. Please see Disclosures for more information.
Publisher's Description
IT WAS NEVER SUPPOSED TO BE MURDER …Pensioner Felix Pink is about to find out that it's never too late … for life to go horribly wrong.
When Felix lets himself in to Number 3 Black Lane, he's there to perform an act of kindness and charity: to keep a dying man company as he takes his final breath … But just fifteen minutes later Felix is on the run from the police – after making the biggest mistake of his life.
Now his routine world is turned upside down as he tries to discover what went wrong, while staying one step ahead of the law.
Featured In
Disclosure of Material Connection: Some of the links in the page above are "affiliate links." This means if you click on the link and purchase the item, I will receive an affiliate commission. I am disclosing this in accordance with the Federal Trade Commission's
16 CFR, Part 255
: "Guides Concerning the Use of Endorsements and Testimonials in Advertising."