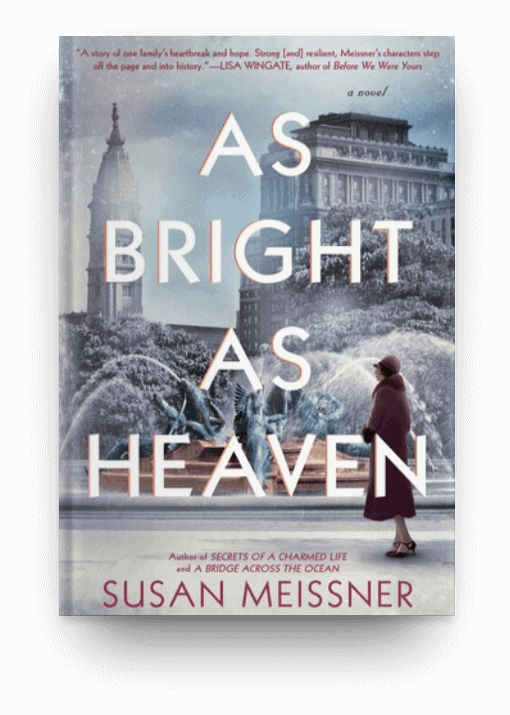 On the heels of the devastating loss of their infant son and brother, the Bright family makes the decision to move to Philadelphia to join (and eventually inherit) an uncle's funeral home business. Told from the alternating perspectives of mother Pauline, elder sister Evelyn, middle sister Maggie, and youngest sister Willa, the family soon faces another devastation: the Spanish Flu pandemic that literally leaves bodies at their doorstep and an orphaned infant in their care.
The family isn't immune to the losses wrought by the flu and World War I, and in their grief they grasp for hope and purpose in different ways, keeping secrets to protect themselves and one another. This is a heartfelt, engrossing look at a little-discussed historical event that had a profound effect around the world. Certain elements of the story are somewhat predictable, but that didn't affect my investment in the fates of the family members, who are flawed but sympathetic.
About the Book
This post may include affiliate links. That means if you click and make a purchase, I may earn a small commission. Please see Disclosures for more information.
From the publisher's description:
From the acclaimed author of Secrets of a Charmed Life and A Bridge Across the Ocean comes a new novel set in Philadelphia during the Spanish flu epidemic of 1918, which tells the story of a family reborn through loss and love.
In 1918, Philadelphia was a city teeming with promise. Even as its young men went off to fight in the Great War, there were opportunities for a fresh start on its cobblestone streets. Into this bustling town, came Pauline Bright and her husband, filled with hope that they could now give their three daughters–Evelyn, Maggie, and Willa–a chance at a better life.
But just months after they arrive, the Spanish Flu reaches the shores of America. As the pandemic claims more than twelve thousand victims in their adopted city, they find their lives left with a world that looks nothing like the one they knew. But even as they lose loved ones, they take in a baby orphaned by the disease who becomes their single source of hope. Amidst the tragedy and challenges, they learn what they cannot live without–and what they are willing to do about it.
As Bright as Heaven is the compelling story of a mother and her daughters who find themselves in a harsh world, not of their making, which will either crush their resolve to survive or purify it.
Other Books in "Books to Build Your Empathy and Understanding of Real-Life Struggles and Tragedies"
Disclosure of Material Connection: Some of the links in the page above are "affiliate links." This means if you click on the link and purchase the item, I will receive an affiliate commission. I am disclosing this in accordance with the Federal Trade Commission's
16 CFR, Part 255
: "Guides Concerning the Use of Endorsements and Testimonials in Advertising."