11 Big, Extra-Long Books Worth Reading
This post may include affiliate links. That means if you click and make a purchase, I may earn a small commission. Please see Disclosures for more information.
Big, long books allow readers to spend more time lost in the fictional worlds they love. Here's why those big books and epic series might end up being some of your favorites, as well as a list of thick books worth reading.
A reading confession: one of my deeply held and not-really-true beliefs (but I still kind of feel it in my bones) is that the best books are long books. Usually books with 450-500 pages or more (and I don't mind a good 1,000-page book either).
Obviously, there are plenty of great books that don't come near these massive page counts. Publishers tend to shy away from books that long unless they have a really good reason.
And even I, as a reader who LOVES long, epic books, sometimes think twice about taking those big novels off my shelf.
Not only are those heavy, thick books tough to hold (an argument for using e-readers), but they take so much time to read. I've heard it referred to as "opportunity cost": extra time spent reading one big book could be spent reading several shorter ones.
And with our endless TBR lists (that's "to-be-read lists," for the non-bloggers) looming over us, who wants to sacrifice the time that one big, long book requires?
But my belief persists, because the truth is that most of my very favorite books are long books. I'm guessing that one reason for this is that I tend to vet a big book a little more carefully than a shorter one–I want to be sure it's worth my time before I pick it up–but there are other reasons as well.
Why Reading Long Books is Worth It
I could go on about why I love long books, but I thought a short list would be sufficient (since the long reads are all ahead). Here's why I love them:
Long books tend to have deeper character development
I can spend more time in the fictional world of a big book (bonus if all the books in a series are long–I can be there for months!)
Many of these thick books are multi-generational, span across decades, or could be called epic novels–something I tend to love
It's rare that an ending feels rushed when the author has space for the full story.
There are so many long books that I love, but these are a few of my favorites. I hope you'll love them, too!
11 of the Best Big Books to Add to Your Reading List
Author: Haruki Murakami
Set in Tokyo, Haruki Murakami's 1Q84 is one of the strangest and most compelling books I've ever read. Between the two moons that suddenly appear in the sky, the small people that creep into rooms at night, and the tangled web of connections leading to–among other things–a cult and a philanthropic dowager–it doesn't seem like this story should work. But somehow it does.
At the heart of it are Aomame and Tengo, who are brought together through a series of strange circumstances that lead them to believe they are living in a parallel existence. Very long, strange, and difficult to summarize, this book is a commitment. But you'll keep turning the pages just to find out what outlandish thing happens next.
---
Author: Frank Conroy
Body & Soul tells the story of Claude Rawlings, a piano prodigy discovered by chance as a six-year-old on his lonely wanderings through New York. Left largely to himself while his mother drives a taxi, Claude picks out tunes on a piano and befriends the owner of a music store.
His genius propels him to fame and riches–and eventually into a crisis of creativity and obsession common with brilliant artists. It's been a number of years since I read this, but I remember it as sweeping and completely immersive (and at 450 pages, it's not as long as the others on this list).
---
Author: Donna Tartt
When Theo Decker survives an explosion at the museum, his life is forever changed. His mother is killed, setting Theo on a journey to several homes and a rootless existence. Complicating Theo's sense of disquiet is his secret: in the confusion of the blast, he took a priceless painting that he carries with him through the years. When he finally finds a sense of home and belonging in an antiques business, Theo's secret could be his undoing. Tartt's book won the Pulitzer Prize and I found it just as compelling as The Secret History.
---
Author: John Boyne
Cyril Avery was born to an unwed mother in Ireland in the 1940s–an unthinkable and shameful thing, at that time. Cyril is adopted by Charles and Maude Avery, who are indifferent and self-centered, but not neglectful.
From an early age, Cyril knows he's different: not a "real Avery," as Charles is quick to remind him, and realizing that he is not attracted to girls like his friends are–something that's even more shameful at that time in Ireland. In fact, Cyril harbors a deep love for his womanizing friend and eventual school roommate, Julian Woodbead.
The book follows Cyril through his life, from his youth and twenties spent in hiding and public denial in a repressive Dublin to a more open life in middle age in Amsterdam and New York. Cyril's search for identity, belonging, acceptance, and family is by turns funny, frustrating, and sad.
---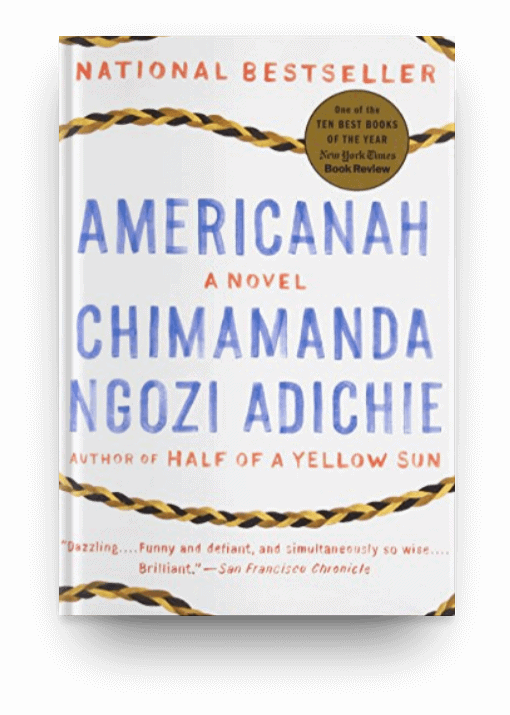 Author: Chimamanda Ngozi Adichie
After leaving a Nigeria under military rule, Ifemelu and Obinze plan to move to the United States to start a new life. But 9/11 keeps Obinze from joining Ifemelu, and over 15 years they each seek their own identities in very different ways.
Ifemelu pursues academics while facing her own blackness for the first time, now living in a country where her race is defining in ways that it wasn't in Nigeria. Obinze, meanwhile, lives a life in dangerous limbo in London, where he is undocumented. When they finally come together, they must determine if what they've learned about themselves and the world can allow them to be together in a new Nigeria.
---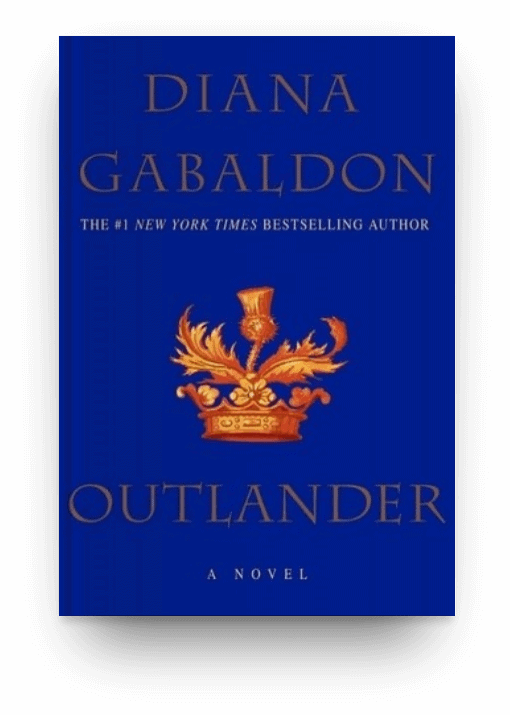 Author: Diana Gabaldon
In 1945, English combat nurse Claire Randall walks through a circle of standing stones in Scotland and finds herself in 1743. Separated from her new husband by 200 years and at the mercy of a suspicious clan embroiled in conflict, Claire must use her cunning to survive and make her way back to the 20th century.
Young Highlander Jamie Fraser emerges as a potential ally and protector in an alien time and land. As she and Jamie grow closer, Claire faces decisions about her life–including when and where she wants to live, and who she wants to be with.
This entire series was completely immersive for me–dramatic, a little sexy, and unputdownable. I raced through all of the big books in this series.
Author: Ken Follett
This third book in the Pillars of the Earth series and is set several hundred years after the previous two. These books are what I call "soapy historical fiction." They are epic stories that span decades and are filled with drama, conflict, and romance, as well as history. This story takes us back to the fictional town of Kingsbridge, England, as well as to France, Spain, and Belgium during the time of the Tudors and the Inquisition.
What I love about reading this whole trilogy is the very strange feeling that comes with realizing that the characters you knew intimately from the previous books have died. All of the events and cares that drove their lives have passed into history and are largely irrelevant to the current story, but they also reverberate through the centuries and shape the lives of future generations. Another book that does this (with a very different story, and in much fewer pages) is Homegoing by Yaa Gyasi.
Also of note: a prequel is coming in September 2020!
---
Author: Hanya Yanagihara
Four friends move to New York after graduating from college with big dreams of successful careers. JB is an artist, Willem an aspiring actor, Malcolm an architect, and Jude a lawyer. The story brings the reader into the lives of each of the men, finally landing on Jude. It's at this point that it's clear that this is not just another post-collegiate New York story. Jude is insular and mysterious, and as the story progresses, the degree of his damage and suffering emerges.
A Little Life covers decades in the life of the men and it is one of the most devastating, riveting books I've ever read. Many readers count it among their favorites–just as many say they loved it but could never read it again. For more, also check out The Story of the Story: 15 Things You Didn't Know about A Little Life.
Related: 11 Devastating Books Like A Little Life
---
---
Author: Betty Smith
A Tree Grows in Brooklyn is the much-loved classic about a young girl, Francie Nolan, growing up in poverty in turn-of-century Brooklyn. Francie is a bookish, resourceful child, caught between her dreamer of a father and her work-worn, practical mother.
Francie is self-aware and a keen observer of people and the life around her, a heroine who manages to continue to seek beauty even as it seems determined to elude her. I finally read this thick book in 2017 and it made my list of best books of the year.
Related: 11 Moving Books Like A Tree Grows in Brooklyn
---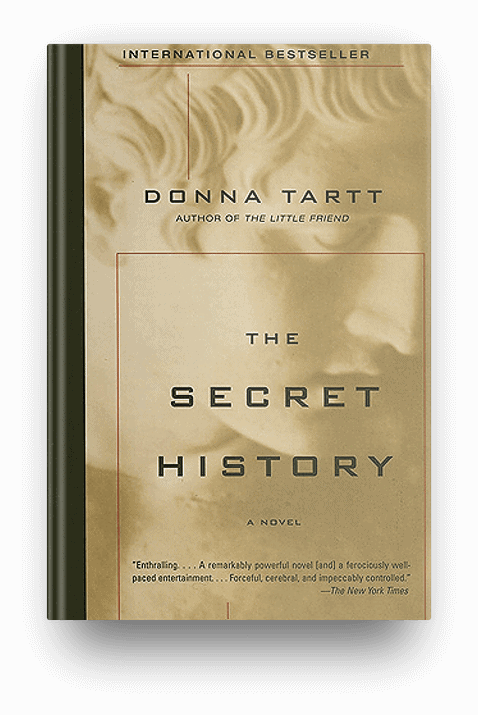 Author: Donna Tartt
This is the story of a group of classics students at an elite New England college and their relationships with each other and an eccentric but compelling professor. The students seem to strive for elitism and arrogance, and often toe the line of morality. They eventually cross it when they kill one of their own. You learn this on the first page and then are drawn into the tale of how they got to that point and the aftermath.
None of the characters in this big book are likable, but they are compelling in their insularity and self-destructiveness. The Secret History is among my favorite books, but it is divisive–people seem to either love it or hate it.
Author: Ann-Marie MacDonald
In this long Cold War-era historical fiction book, an 8-year-old girl and her family are stationed on a Canadian Air Force Base in the 1960s. When a young girl is murdered, the complicated lies begin to layer–among family, community, and finally on an international scale.
This is a slow-build, big novel–patient readers are rewarded with a fast-paced, unputdownable ending. Told from a child's perspective, the unique voice lends innocence and naiveté to the complicated, intertwining storylines and moral ambiguities.
*Note: I don't often give trigger warnings, but this one warrants it. This book covers topics that may be difficult for some readers.
---
Shop this list on Bookshop.org and support local bookstores
---
What are your favorite big, long books?
---
You might also like:
---
Want a Print-Friendly Version of the List of Big, Extra-Long Books Worth Reading?
Subscribe to the email list and you'll also get access to the Book List Library and printable versions of all the best book lists. Subscribe now
---