12 Immersive Literary Audiobooks that Will Keep You Listening
This post may include affiliate links. That means if you click and make a purchase, I may earn a small commission. Please see Disclosures for more information.
Even if you love audiobooks, literary audiobooks may not be at the top of your must-listen list.
Literary fiction can be dense and challenging, and when a story gets complicated, audio isn't always the best medium.
However, literary audiobooks also have a number of advantages. They can be a great way to engage with a work of literature that you might not otherwise have the time to read.
In addition, literary audiobooks can help you to appreciate the beauty of the language in a way that is not always possible when reading silently.
If you find the right ones–not too complex, with a compelling storyline–literary fiction audiobooks are a great way to enjoy a good book while getting your literary fix.
They offer the same great storytelling as traditional books, but they also provide an immersive audio experience that can transport you into the story.
So if you're looking for a new way to enjoy literary fiction, consider giving these literary audiobooks a try–they're sure to keep you listening.
The Best Literary Audiobooks for Riveting Listening
Seventeen years ago, the water in the town of Bourne turned green. Residents got cancer. Some died. Babies were born with disabilities. The chemical plant closed, but no one could ever prove it caused the problems. Now, Bourne is a dying, insular town. The teenage Mitchell triplets each have challenges stemming from that environmental disaster, and their mother Nora remains obsessed with bringing the company to justice.
When a family moves into town–the first in years–they present new opportunities, but the town is divided on what kind. The triplets are determined to learn the truth about what happened and with captivating, alternating voices, Mab, Monday, and Mirabel tell their story. Fantastic on audio–the characters were distinct and quirky, perceptive, and heartfelt.
Inti arrives in Scotland to manage the reintroduction of wolves into the wilds of the Highlands. Her twin sister, Aggie, is in tow, and dealing with trauma from her past. Inti believes in the wolves; the locals, however, fear for their safety and their livestock, and their fears seem founded when a man is found dead.
I LOVED this gorgeous, atmospheric eco-fiction novel with fantastic characters and relationships. Wonderful on audio and my top read of 2021.
Helen arrives in Appalachia with her boyfriend, full of dreams of living off the land–but it goes south quickly. He leaves and she, having put all her resources toward the land they purchased, sticks it out.
Her neighbors Karen and Lily are expecting a child–a boy, which means they must move off of the Women's Land Trust where they've been scraping by. Helen invites them to live on and share ownership of her land.
Bent on being independent, together, the three women and the little boy, Perley, build a life and negotiate their relationships. But soon the outside world encroaches on their lives in ways they didn't expect. This book combines so many themes: the families we create, living off the land, life in Appalachia and poverty, and rugged femininity, all told in multiple riveting voices.
Following the death of her mother, Anna discovers a journal written by the father she never knew. As she reads, she searches for answers on her mixed-race identity that seemed to baffle her white British mother. When she discovers he is alive and living in a small (fictional) African country, she is determined to meet him. But the idealism she reads about in his youth is not what she discovers; her father is the former President of the country–possibly even a dictator.
Anna's search for identity, family, and some truth about her father was coupled with themes of racism, colonialism, and political power. While Anna could be frustrating, her journey made for a fascinating listen.
Author: Frances Cha
Narrators: Frances Cha, Sue Jean Kim, Ruthie Ann Miles & Jeena Yi
Publish Date: 2021
Genres: Fiction, Literary Fiction
A fascinating story of four young women in Seoul, South Korea. All are struggling in different ways under the heavy pressure of Korea: the impossible beauty standards, culture of extreme plastic surgery, and the difficult economy put them in precarious positions. Their friendships sustain each other as they try to navigate the cutthroat world of Seoul.
It was a little difficult to distinguish each of the women in the first few chapters, but their voices and stories eventually became distinct. This was an illuminating look at life in contemporary Seoul.
Related: How to Get Started Listening to Audiobooks
Ruby King's mother was murdered in the south side of Chicago, and Ruby is now left with her violent father. Layla, Ruby's best friend, is determined to save her, but Layla's and Ruby's fathers have a past with secrets that bind their families together across generations.
This is a fantastic debut novel that explores race, generational trauma, and the importance of communities. I loved this on audio; the multiple narrators (including the church itself) were excellent and brought these characters to life.
Author: Laila Lalami
Narrators: Mozhan Marnò, P.J. Ochlan, Adenrele Ojo, Ozzie Rodriguez, Susan Nezami, Ali Nasser, Mark Bramhall, Max Adler & Meera Simhan
Publish Date: 2020
Genres: Fiction, Literary Fiction, Mysteries & Thrillers
The Other Americans is a complicated narrative focused on the hit-and-run killing of Driss Guerraoui, a Moroccan immigrant who was crossing street one evening near his business. As his family grapples with this death and the truths about his life, the police investigate what happened.
Told from multiple points of view–Driss' family, the investigators, neighboring business owners, and Driss himself–Lailami covers a lot of ground. From family tensions and expectations to prejudices, her story is subtle and nuanced.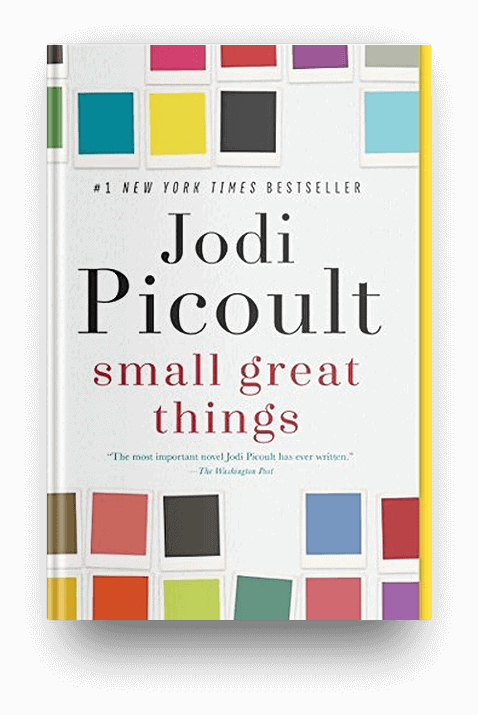 Ruth Jefferson is a labor and delivery nurse who has faced all kinds of families. But for the first time ever, a new mother and father demand that she be banned from caring for their newborn son–because she is Black. Upset but unsure how to proceed, Ruth hesitates when the baby goes into distress–does she help or follow orders?–and dies on her watch.
Thus begins a high-profile trial between grieving white supremacists and a black woman determined to keep her own son safe and fight for her freedom while the baby's family fight for their own warped sense of justice. A fantastic–and sometimes horrifying–audiobook that's hard to turn off.
Walk is chief of police in his small town, and he worries endlessly about his destructive childhood friend and her neglected children. Duchess, 13 and a self-declared outlaw, is ready to defend her brother with all she has. As the troubles of the past meet the present and come to a head, Walk and Duchess are powerless to stop the damage.
This started slow, but soon had me riveted. There's hope and resilience here, but it broke my heart in a million different ways. Don't miss this one.
Usually, a fiction audiobook that is light on plot and heavy on reflective musings would not work very well for me. That describes Chemistry, and somehow it worked. The unnamed narrator is a chemistry PhD student whose boyfriend has just proposed to her. Instead of excitement, she feels only ambivalence: toward the proposal, her degree program and career path, and the overachieving life she's been pushed to chase by her Chinese parents.
What makes her brand of self-reflection so refreshing is its utter artlessness. There's no fluff here; she is a scientist, and her systematic ways of deconstructing life and the events around her are by turns charming, observant, and arresting. The sheer order of her musings was soothing and a pleasure to listen to.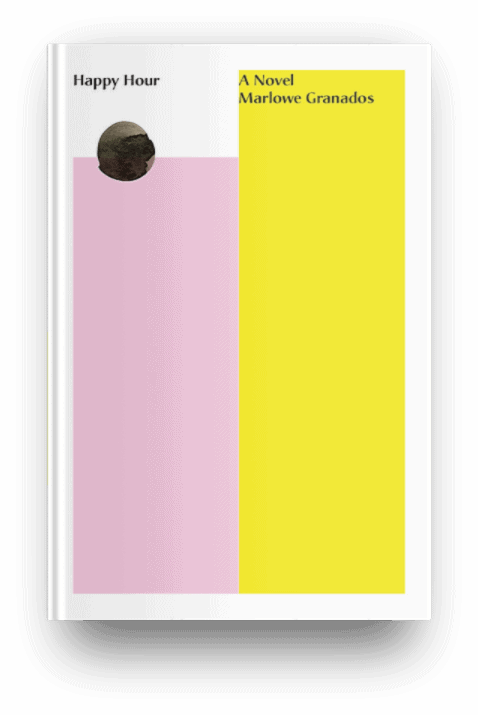 Happy Hour follows 21-year-olds Isa and Gala–as told by Isa–through their 2013 summer of socializing and surviving in New York City. Of questionable immigration status, they work under the table and wine and dine with New York's upwardly mobile–always on the hunt for their next meal, opportunity, and contact.
The girls' outwardly vapid pursuits sharply contrast with Isa's occasional biting and thoughtful social commentary–added just often enough to let the listener know that this is more than a light summer read. Pick it up for both the nuance and entertaining adventures of wannabe socialites.
Miracle Creek takes us into a courtroom following a devastating accident: a hyperbaric chamber holding a number of patients–including children– being treated for various conditions, exploded. Two people were killed. The mother of a dead boy is accused of causing the explosion.
Miracle Creek takes the reader through each of the people tied to the accident and the events leading up to it, untangling secrets, lies, and the complexities of families.
Where to Get Audiobooks