Mini-Reviews of Recent Reads – January 2023
This post may include affiliate links. That means if you click and make a purchase, I may earn a small commission. Please see Disclosures for more information.
Book reviews of Screaming on the Inside, Other Birds, Killers of a Certain Age, Breathless, The Light Pirate, Part of Your World, Tell Me Everything, and The Obsession.
What an amazing month of reading it's been! Such a relief for me, after a long slump in 2022–both in my reading and in my blog.
It's probably no surprise that my motivation to kick things up on the blog coincides with a great reading month.
I've spent a lot of time these past few things thinking about the direction I want to take this space, and I have some interesting things coming.
They are still taking shape, but long-time readers will notice a bit of a difference in this first review post of the year: a new "Did You Know?" section for each book.
I explain a bit more in this video (hi, I'm on YouTube now–please subscribe and bear with me as I learn!) about my revamped approach to reading that I want to go back to sharing with those of you who read with me.
The short version: I want to feel more connected to the books I read. Churning through books just to check them off and move on to the next has started to feel unsatisfying–as has the way I've been sharing them here.
Several years ago, I started a very short-lived series called The Story of the Story, in which I delved into some of the background and life of the book itself.
I loved it, readers loved it, but I struggled to keep it going.
I want to return to this format for select books, but I also want to do this kind of digging (and sharing) on a smaller scale. I'll still be sharing reviews and book lists, but now with more insight into the book itself (I have an approach to this, detailed in the video).
That's what you see here in today's reviews. How this looks may change a bit as I refine my approach, but let me tell you: I get so much out of this bit of additional reading, outside of the book itself.
Whether you like my approach and want to take it up yourself, or you just want to follow along with my little factoids, I'd love to hear your thoughts.
Do they add to your understanding of or interest in a book? Which books would you like to see get the full Story of the Story treatment? Please share your thoughts in the comments.
Anyway, here's what I've been reading!
Print/E-Books
Author: Erika Krouse
Publish Date: March 15, 2022
Source: My shelf
Genres: Nonfiction, Memoir
Erika Krouse fell into a job as a private investigator, working for an attorney bringing a Title IX civil case against the University of Colorado – Boulder (thinly veiled here–the cloaked identities of many of the players are obvious throughout this memoir) after a sexual assault during a football recruiting visit. Her investigation led her to other victims, and she worked to find evidence that the culture of sexual assault was systemic–known about and supported by people in high places at the university.
In this literary memoir, Krouse details her exhaustive search for people who would talk to her–and speak against the powerful football team, which had a cult-like devotion and veil of protection at all levels, from students to administration to law enforcement to top government officials. At the center, of course, is the victims, revictimized after their identities are leaked and their lives ruined.
Through the investigation, Krouse is forced to reckon with her own history of sexual abuse and the ways in which she, too, was revictimized again and again. It's through this connection that Krouse drives home the lifelong trauma of such crimes. Infuriating, frustrating, and captivating, this is one of the most deeply personal memoirs I've ever read.


Did You Know?
Tell Me Everything has been optioned for television1
Krouse took care not to provide graphic details of any crimes so the book could be safe for anyone to read1. Nonetheless reading about them is still upsetting–they are all horrific, but her young age at the time of her abuse choked me every time it came up–mind your triggers.
The book was reviewed by five lawyers–some read it several times. One did a sentence-by-sentence legal review that lasted five months. Every person's name in the book was changed, with the exception of two public figures.2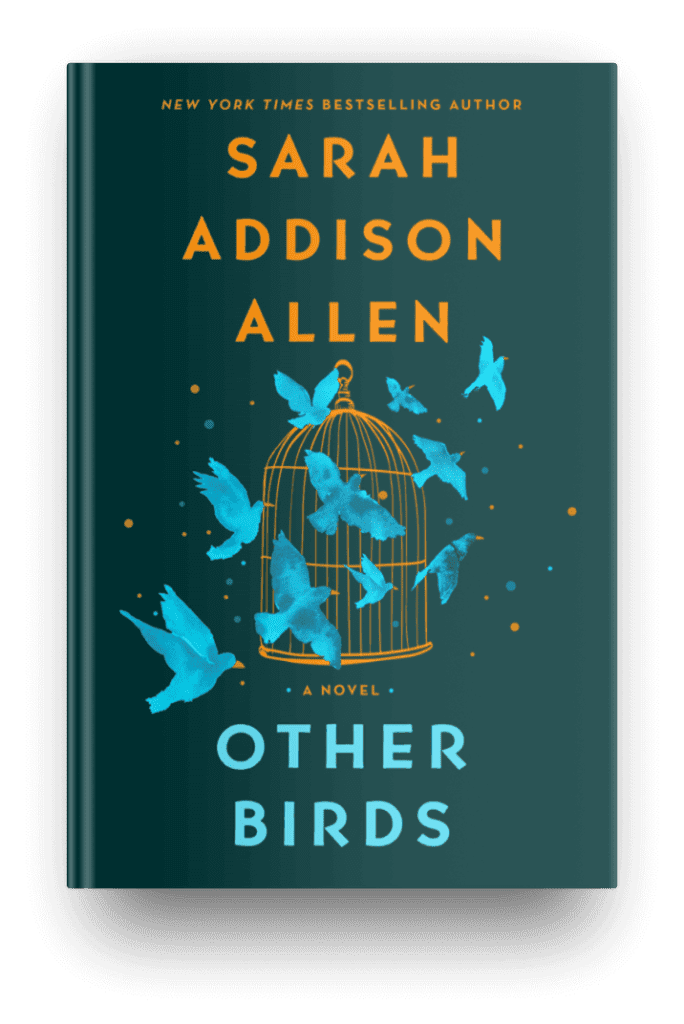 After graduating high school, Zoey has returned to Mallow Island in South Carolina to claim the apartment her mother left her. The Dellawisp has a small cast of quirky residents: two estranged middle-aged sisters, a quiet chef, a struggling artistic young woman, and the reliable caretaker. But ghosts also linger here, and they have opinions about how these residents are living. As Zoey settles in, small mysteries emerge that bring these misfit "other birds" together. A lovely book about community and found family, with the lightly magical backdrop that Sarah Addison Allen is known for–a heartwarming and cozy read.
Did You Know?
Both the dellawisp birds that hover throughout the book and Mallow Island are fictional
The Dellawisp was loosely inspired by Melrose Place–the self-contained condo community setting1
Sarah Addison Allen considers herself a "pantser" when it comes to the writing process–she figures out the plots and all of the elements as she goes, rather than planning them ahead of time.1
Sources: 1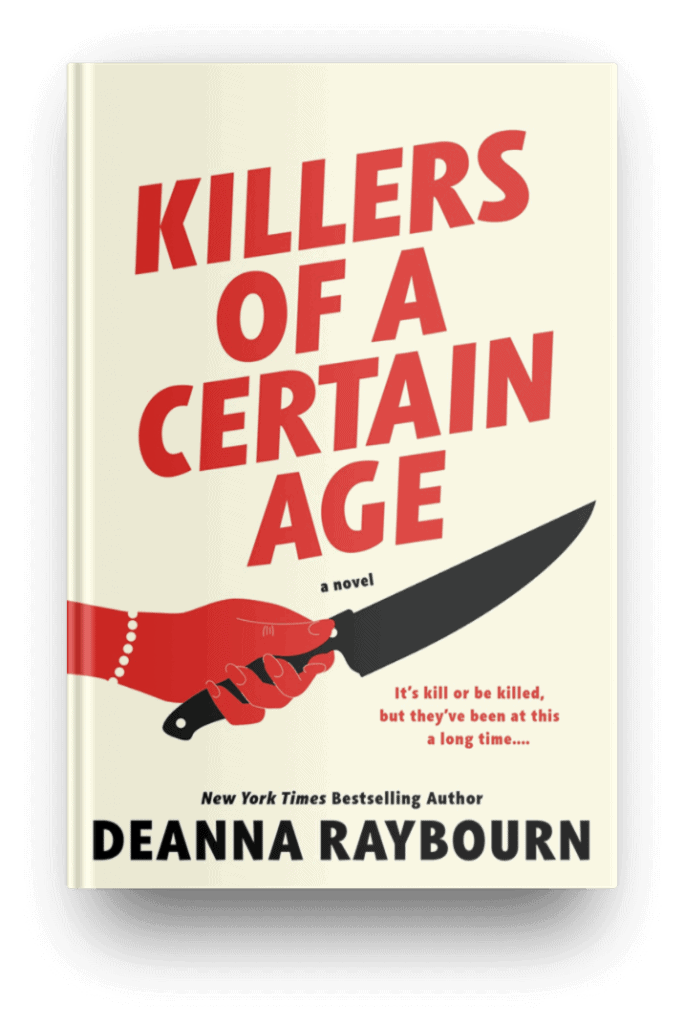 Billie, Mary Alice, Helen, and Natalie have been assassins for the Museum forty years. Originally formed to hunt Nazis, the Museum targeted the world's most evil people. But as the four women set out on a cruise to mark their retirement, they realize that they are now the targets. Using their lifetime of old-fashioned experience, they have to turn the tables on their own employers in order to survive.
This was one of most fun books I read in 2022 and was the perfect ending to my reading year. The outrageous storyline, the 60+ year-old assassins taking down bad guys, and the satisfying premise (how can you not cheer for Nazi hunters?) all made this irresistible. While I would have appreciated more character development for each of the women, this is perfect for anyone looking for a fast-paced, light, and funny thriller.
Cecily is a journalist who has been given the chance of a lifetime: accompany world-renowned mountaineer Charles McVeigh on a record-breaking climb and get the interview of a lifetime–if she can reach the summit. After some traumatizing climbs in the past, she's hesitant, but her career needs the boost. As the team prepares for their summit push up Manaslu, several tragedies at lower elevations have her wondering: is the mountain the only killer, or is there one among them as well?
The inherent danger and remoteness of the highest peaks in the world could be the perfect cover for a killer, and McCulloch explores this idea while building the tension. Both the mystery AND the motivation of these extreme climbers (still a mystery to me) kept me hooked; while I suspected a few of the outcomes, the details were still a surprise. I wish a few loose ends had been wrapped up, but overall an excellent wilderness thriller.
Did You Know?
McCulloch got the idea for Breathless during her own climb of Manaslu in 2019; she was the youngest Canadian woman to ever summit the mountain. This excellent video discusses her journey up the mountain and to writing the book.1
Breathless has a refreshing focus on the sherpas in Nepal–their expertise, sacrifice, and risk, as well as the boys' club of climbing, and what it's like to be a woman in that environment.
Her next book will be set in Antarctica–another terrifyingly remote setting for a thriller. I'll be watching for it.2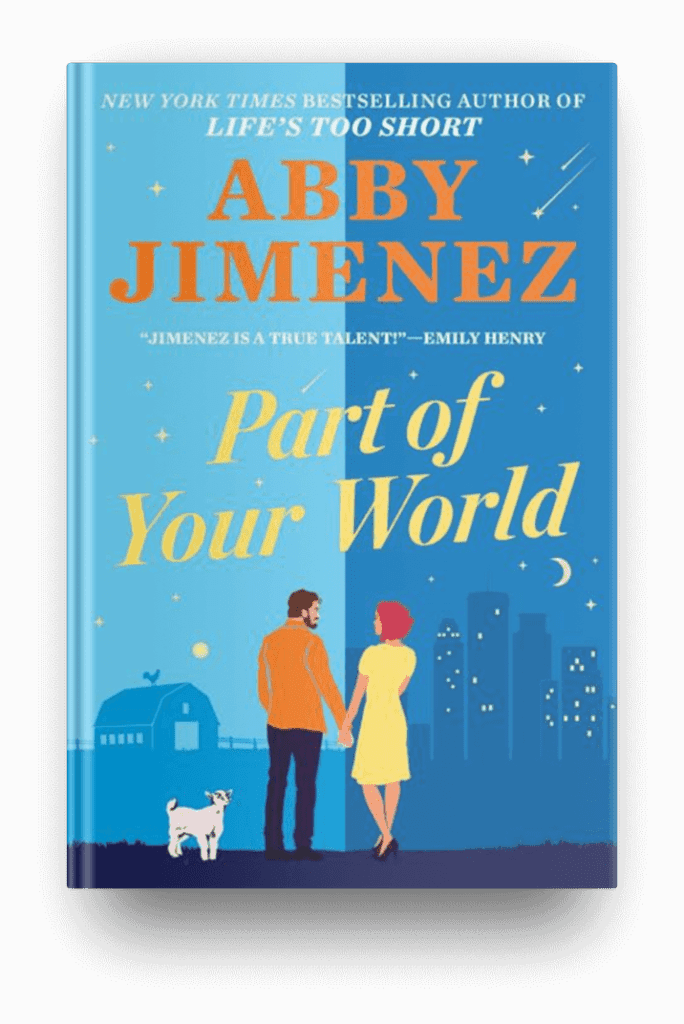 Alexis is a successful ER doctor in Minneapolis, obligated to carry on her family's medical legacy. Daniel is a struggling innkeeper, shouldering his own family's legacy in the small town of Wakan. When Alexis ends up in the ditch outside of town one night, he gives her a tow. That night leads to an unexpected connection that Alexis knows can't last, but she and Daniel are drawn to one another. Soon, she's returning to Daniel and Wakan, where the small community welcomes her in ways no one ever has. But a lifetime of obligation and relentless pressure make this relationship impossible; their worlds are simply not compatible.
One of my favorite things in romance novels is when the couple simply enjoys one another's company, right from the start. I'm not a die-hard romance reader, but I have been reading more lately because they're a fun pick-me-up, and reading about that kind of relationship just gives those feel-good vibes. If you're into Hallmark Christmas movies (and this is VERY in that vein–without the Christmas), this is for you.
At the same time, Jimenez carefully included several threads of domestic abuse, so well done without a "savior" for any of them, but with emphasis on the need for readiness to save oneself. I loved this.
Did You Know?
Jimenez owns a bakery in Minnesota called Nadia Cakes (mentioned several times in the book. She also won Cupcake Wars!). They went viral a few years ago with an unintentional "vageode" cake. The timeline of the cake and social media commentary is hilarious–must read. 1
Part of Your World was named Best Romance of 2022 by Bookpage, BookList, Amazon, and Country Living. 2. Jimenez is a new-to-me author, and she's now on my VERY short list of must-read romance authors.
Jimenez has a friend who escaped domestic violence and she was inspired by her experience. She borrows some of her words in this book, and she also consulted with domestic violence and trauma experts when writing.3
Audiobooks
Author: Jessica Grose
Narrators: Suehyla El-Attar
Publish Date: December 6, 2022
Source: Libro.fm ALC
Genres: Nonfiction
In this reflection on motherhood–part journalistic, part historical, and part memoir–Jessica Grose examines motherhood in the U.S. and how systemic supports have lagged behind societal expectations, leading to burnt-out, stressed, and increasingly desperate women trying to fulfill impossible roles. COVID made this timely, but Grose makes clear that this issue is not new. The pressure to be perfect–at home and at work–comes from all sides, including internally, and is reinforced by judgmental online parenting subcultures.
Grose spoke with many different women, and their backgrounds and stories differ, but the overall feeling of desperation was consistent. Whether you relate to some or all of Grose's assertions, support for parents is no longer an individual issue but a societal one, and her book offers insight into both the problems and potential solutions.
Did You Know?
Grose is an opinion columnist on parenthood for the New York Times 1
She read diaries, letters, and historian accounts of motherhood from the past couple hundred years–and found that the emotions of motherhood have not changed much1
She is seeing more hope for better parental support–but mostly at the state level, not from the federal government.2
Author: Jesse Q. Sutanto
Narrators: Catherine Ho & David Lee Huynh
Publish Date: February 2, 2021
Source: Libro.fm ALC
Genres: Young Adult, Mystery & Thriller
From the moment Logan sees Delilah, he's in love. She looks so much like Sophie, his previous love who tragically died by suicide, he just knows they're fated to be together. Soon, he knows everything about her–including that she killed her abusive stepfather in one impulsive act. His surveillance camera outside of her house captured it. Now, he just has to convince her–he knows she'll come around. But Delilah has just rid herself of one controlling man; she's not about to fall into the clutches of another.
This dark YA novel made for a fast-paced listen and might be a good choice if you're into books or shows like You–not generally my thing, but occasionally I'll pick one up for a change of pace. It's a little over-the-top (including the narration, at times), and you may not expect a few of the turns.
Did You Know?
Sutanto was inspired by her own terrifying experience as a teen with a stalker 1
This book is the first in a series set in Draycott Academy, the elite prep school that Logan and Delilah attend. The second book, The New Girl, is a prequel with different characters. 1
Sutanto says, "One of the reasons I always bump men off in my books is because I exist in a constant stage of rage at the way female characters are treated. Anyway, if you want male characters to be treated the way female chars are often treated (i.e. fridged), read my books."2
Author: Lily Brooks-Dalton
Narrator: Rosemary Benson
Publish Date: December 6, 2022
Source: Libro.fm ALC
Genres: Fiction, Dystopia
As changing weather and the ocean chip away at Florida, a family tries to hold on. Kirby works on the electrical lines, while his pregnant wife and two sons prepare for the next hurricane. Hurricane Wanda brings new life–a baby called Wanda–along with loss. As the broken family pushes on, Wanda grows and learns about survival from their neighbor, Phyllis–while discovering some mysterious things about herself. The Florida infrastructure eventually collapses, and those who remain search for purpose, community, and a path forward.
While this is labeled dystopia, it feels scarily prescient. How long until this is reality for Florida and other coastal areas? Brooks-Dalton masterfully builds an atmosphere of both dread and hope–literary novels don't always work for me in audiobook format, but this was lovely. My only quibble was the pacing; a slow beginning and several quick jumps in time occasionally left me disoriented and frustrated that the focus was on the wrong characters. Eventually, this settles in, and is an excellent climate fiction novel.
Did You Know?
Lily Brooks-Dalton was inspired to write The Light Pirate while in Florida on a writing residency. Watching the residents methodically prepare for a coming hurricane prompted her to start the novel.1
The Light Pirate is unique as an apocalyptic book because it's set during the downfall–not before or after–and focuses in part on the manual labor required to keep up the infrastructure.1
The book was a GMA Book Club Selection, was a New York Times editors' choice, and was a #1 Indie Next pick.2
What have you been reading lately? Thoughts on the "did you know?" additions, or on what books should get a Story of the Story?