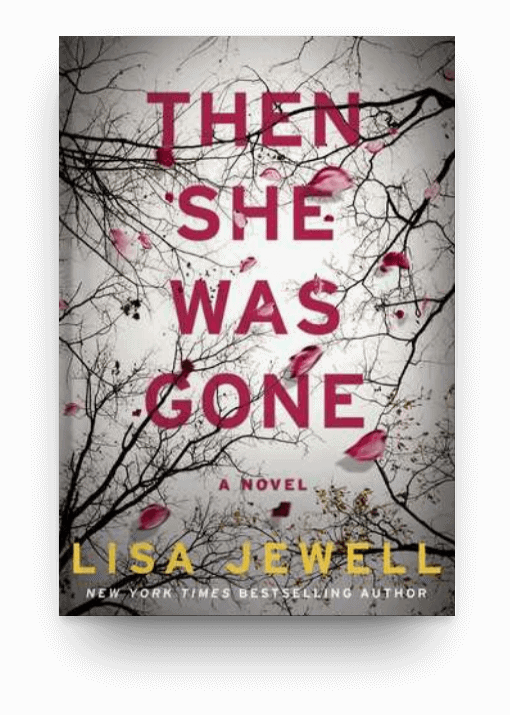 Ellie Mack has been missing for ten years. At fifteen, beautiful, smart, and full of life and potential, she disappeared without a trace. The police suspect she ran away, but her mother Laurel refuses to believe it. Ten years later, divorced and disconnected from her other children, Laurel is still struggling to accept that Ellie is not coming back. Things start to look up when she meets Floyd and quickly falls into a relationship--falling under his nine-year-old daughter Poppy's spell as much as his. Poppy bears an eerie resemblance to Ellie, and soon Laurel is wondering if the connections between them are more than just coincidence.
This book reads as a mystery, and though it's not hard to figure out from the beginning, I was completely hooked and needed to know how the story played out. It's rare that I rate a thriller with five stars on Goodreads, but this one fit the bill. It doesn't quite fit the criteria for a thriller that isn't a mystery, but it's close. Jewell manages to build suspense but is meticulous in tying up loose ends, making this one of the most satisfying thrillers I've read in a long time.
About the Book
This post may include affiliate links. That means if you click and make a purchase, I may earn a small commission. Please see Disclosures for more information.
Ten years after her teenage daughter disappears, a woman crosses paths with a charming single father whose young child feels eerily familiar, in this evocative, suspenseful drama from New York Times bestselling author Lisa Jewell—perfect for fans of Paula Hawkins and Liane Moriarty.
Ellie Mack was the perfect daughter. She was fifteen, the youngest of three. She was beloved by her parents, friends, and teachers. She and her boyfriend made a teenaged golden couple. She was days away from an idyllic post-exams summer vacation, with her whole life ahead of her.
And then she was gone.
Now, her mother Laurel Mack is trying to put her life back together. It's been ten years since her daughter disappeared, seven years since her marriage ended, and only months since the last clue in Ellie's case was unearthed. So when she meets an unexpectedly charming man in a café, no one is more surprised than Laurel at how quickly their flirtation develops into something deeper. Before she knows it, she's meeting Floyd's daughters—and his youngest, Poppy, takes Laurel's breath away.
Because looking at Poppy is like looking at Ellie. And now, the unanswered questions she's tried so hard to put to rest begin to haunt Laurel anew. Where did Ellie go? Did she really run away from home, as the police have long suspected, or was there a more sinister reason for her disappearance? Who is Floyd, really? And why does his daughter remind Laurel so viscerally of her own missing girl?
Other Books in "Start Reading - Mysteries and Thrillers"
Disclosure of Material Connection: Some of the links in the page above are "affiliate links." This means if you click on the link and purchase the item, I will receive an affiliate commission. I am disclosing this in accordance with the Federal Trade Commission's
16 CFR, Part 255
: "Guides Concerning the Use of Endorsements and Testimonials in Advertising."