The Family Upstairs: A Novel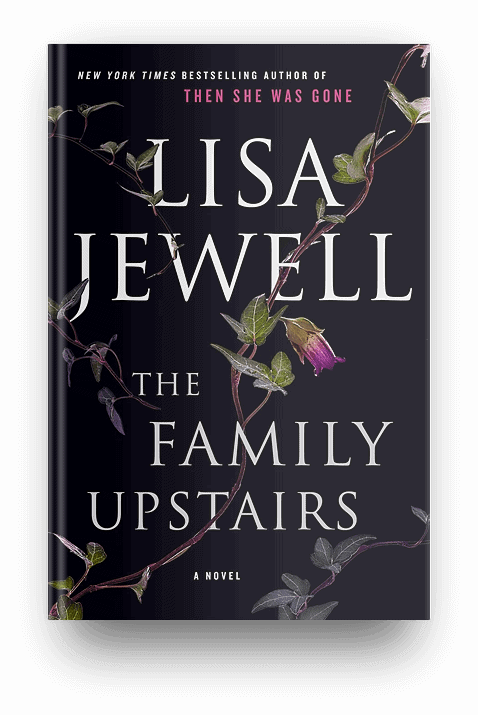 At 25 years old, Libby opens a letter to find out the identity of her birth parents--and that she has inherited their abandoned mansion in London. Twenty-five years ago, police were called to the house to find only a baby alive in a crib--and three dead bodies in the kitchen. The four other children were gone. Libby finds herself entangled in the families that lived in the house--and their secrets. Through flashbacks between past and present, as well as from multiple character perspectives, we learn happened in the house and how the events of the past are still unfolding in the present.
Lisa Jewell has become one of my favorite mystery and thriller writers. She writes smart, solid stories with fully developed characters and without gimmicky twists, and I'm pleased to say that The Family Upstairs follows this pattern. She adds just the right touch of creepiness for a reader like me who is a little sensitive to scary stories. Most intriguing here are the manipulative, dark characters, and the flashbacks told by various characters will keep you guessing about what is true and what is not.
Order Now!
About the Book
This post may include affiliate links. That means if you click and make a purchase, I may earn a small commission. Please see Disclosures for more information.
Publisher's Description
Be careful who you let in.
Soon after her twenty-fifth birthday, Libby Jones returns home from work to find the letter she's been waiting for her entire life. She rips it open with one driving thought: I am finally going to know who I am.
She soon learns not only the identity of her birth parents, but also that she is the sole inheritor of their abandoned mansion on the banks of the Thames in London's fashionable Chelsea neighborhood, worth millions. Everything in Libby's life is about to change. But what she can't possibly know is that others have been waiting for this day as well—and she is on a collision course to meet them.
Twenty-five years ago, police were called to 16 Cheyne Walk with reports of a baby crying. When they arrived, they found a healthy ten-month-old happily cooing in her crib in the bedroom. Downstairs in the kitchen lay three dead bodies, all dressed in black, next to a hastily scrawled note. And the four other children reported to live at Cheyne Walk were gone.
In The Family Upstairs, the master of "bone-chilling suspense" (People) brings us the can't-look-away story of three entangled families living in a house with the darkest of secrets.
Featured In
Disclosure of Material Connection: Some of the links in the page above are "affiliate links." This means if you click on the link and purchase the item, I will receive an affiliate commission. I am disclosing this in accordance with the Federal Trade Commission's
16 CFR, Part 255
: "Guides Concerning the Use of Endorsements and Testimonials in Advertising."