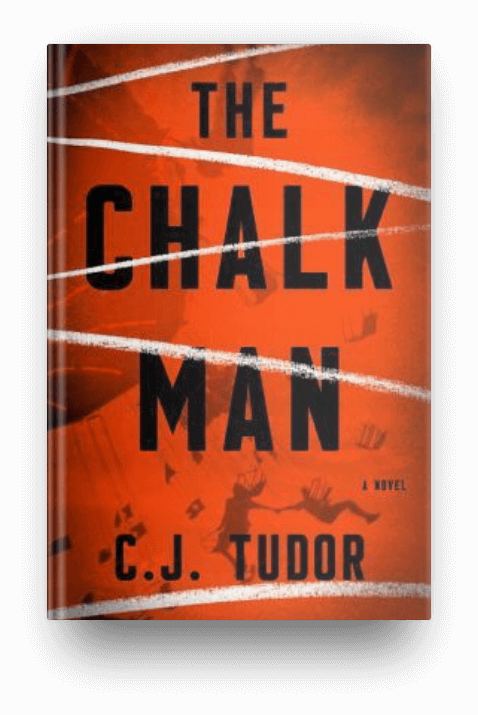 This is a creepy coming-of-age novel that might appeal to fans of Stephen King. Eddie and his friends are pretty typical 80s kids in England, spending time at the park, riding bikes, and avoiding bullies. They start communicating with one another through chalk drawings--until one day drawings appear that none of them made, leading them to a dismembered body. Now, 30 years later, Eddie and his friends are reunited, finding that they all received a chalk drawing in the mail. Secrets start unraveling, and the friends find that they may not have known each other as well as they thought. I found the characters a little hard to pin down, which I think was part of the point, but it made it a tough to connect with any of them. Overall, this was gripping but a little too creepy and gruesome for my taste--true fans of this type of book will have no trouble at all, and it's received many positive reviews.
Order Now!
About the Book
This post may include affiliate links. That means if you click and make a purchase, I may earn a small commission. Please see Disclosures for more information.
Publisher's Description
In 1986, Eddie and his friends are just kids on the verge of adolescence. They spend their days biking around their sleepy English village and looking for any taste of excitement they can get. The chalk men are their secret code: little chalk stick figures they leave for one another as messages only they can understand. But then a mysterious chalk man leads them right to a dismembered body, and nothing is ever the same.
In 2016, Eddie is fully grown and thinks he's put his past behind him, but then he gets a letter in the mail containing a single chalk stick figure. When it turns out that his friends got the same message, they think it could be a prank–until one of them turns up dead. That's when Eddie realizes that saving himself means finally figuring out what really happened all those years ago.
Featured In
Other Books in "2018 Read My Shelf - Books I've Read"
Disclosure of Material Connection: Some of the links in the page above are "affiliate links." This means if you click on the link and purchase the item, I will receive an affiliate commission. I am disclosing this in accordance with the Federal Trade Commission's
16 CFR, Part 255
: "Guides Concerning the Use of Endorsements and Testimonials in Advertising."