The Audacity of Sara Grayson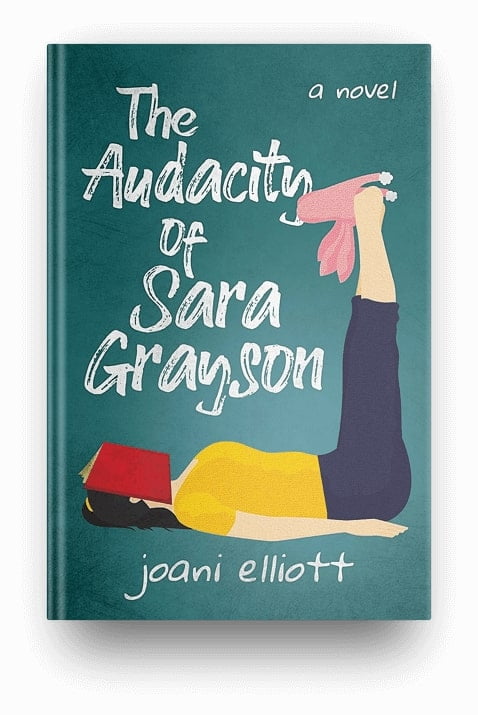 When Sara's mother dies, she leaves the task of finishing the last book in her bestselling series to her daughter.
Order Now!
About the Book
This post may include affiliate links. That means if you click and make a purchase, I may earn a small commission. Please see Disclosures for more information.
My Review
Sara Grayson always wanted to write, and she does–as a greeting card writer. She could never live up to the success of her world-famous mother. But when her mother dies and specifies in her will that Sara is to write the much-anticipated final book of her mystery series, Sara starts to wonder if she can actually do it. As she throws herself into the writing and the world her mother created, she discovers that there's more that could threaten her mother's legacy than just this one book.
This is a great summer reading choice if you love books about books with a little side of humor and romance.
Publisher's Description
What happens when the world's greatest literary icon dies before she finishes the final book in her best-selling series? And what happens when she leaves that book in the hands of her unstable, neurotic daughter, who swears she's not a real writer? Sara Grayson is a thirty-two-year-old greeting card writer about to land the toughest assignment of her life. Three weeks after the death of her mother—a world-famous suspense novelist—Sara learns that her mother's dying wish is for her to write the final book in her bestselling series. Sara has lived alone with her dog, Gatsby, ever since her husband walked out with their Pro Double Waffle Maker and her last shred of confidence. She can't fathom writing a book for thirty million fans—not when last week's big win was resetting the microwave clock. But in a bold move that surprises even herself, Sara takes it on. Against an impossible deadline and a publisher intent on sabotaging her every move, Sara discovers that stepping into her mother's shoes means stumbling on family secrets she was never meant to find—secrets that threaten her mother's legacy and the very book she's trying to create.
Disclosure of Material Connection: Some of the links in the page above are "affiliate links." This means if you click on the link and purchase the item, I will receive an affiliate commission. I am disclosing this in accordance with the Federal Trade Commission's
16 CFR, Part 255
: "Guides Concerning the Use of Endorsements and Testimonials in Advertising."