People We Meet on Vacation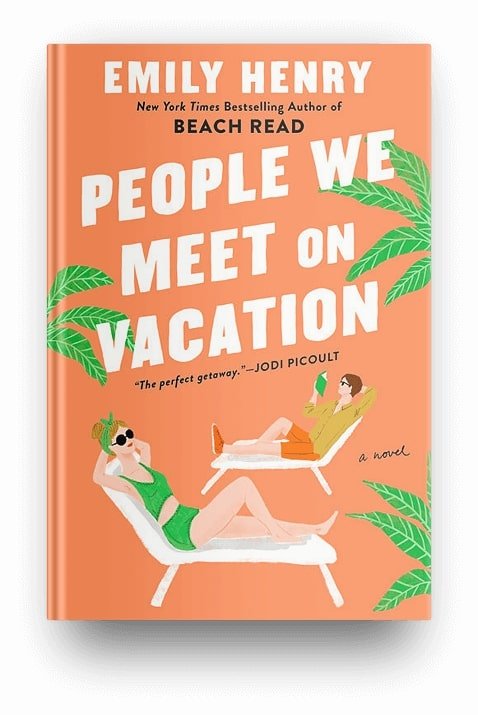 A delightful When Harry Met Sally-inspired novel about Poppy and Alex, two opposites who have been best friends since college and travel together over the next decade--until things get complicated.
Order Now!
About the Book
This post may include affiliate links. That means if you click and make a purchase, I may earn a small commission. Please see Disclosures for more information.
My Review
A When Harry Met Sally-inspired novel about Poppy and Alex, two opposites who have been best friends since college. Every year, they take a vacation together. It was the highlight of their year– until two years ago in Croatia. They've hardly spoken since. Now, they've joined for another trip to repair their friendship. Alternating between past and present, we see the evolution of Poppy and Alex's friendship and how they ended up here.
I adored this feel-good book that had me smiling throughout. From the banter to the travel to the devotion between Poppy and Alex, there's a lot here for people looking for a heartwarming and uplifting read.
Publisher's Description
Two best friends. Ten summer trips. One last chance to fall in love.
Poppy and Alex. Alex and Poppy. They have nothing in common. She's a wild child; he wears khakis. She has insatiable wanderlust; he prefers to stay home with a book. And somehow, ever since a fateful car share home from college many years ago, they are the very best of friends. For most of the year they live far apart—she's in New York City, and he's in their small hometown—but every summer, for a decade, they have taken one glorious week of vacation together.
Until two years ago, when they ruined everything. They haven't spoken since.
Poppy has everything she should want, but she's stuck in a rut. When someone asks when she was last truly happy, she knows, without a doubt, it was on that ill-fated, final trip with Alex. And so, she decides to convince her best friend to take one more vacation together—lay everything on the table, make it all right. Miraculously, he agrees.
Now she has a week to fix everything. If only she can get around the one big truth that has always stood quietly in the middle of their seemingly perfect relationship. What could possibly go wrong?
Featured in:
Disclosure of Material Connection: Some of the links in the page above are "affiliate links." This means if you click on the link and purchase the item, I will receive an affiliate commission. I am disclosing this in accordance with the Federal Trade Commission's
16 CFR, Part 255
: "Guides Concerning the Use of Endorsements and Testimonials in Advertising."