My Flag Grew Stars: World War II Refugees' Journey to America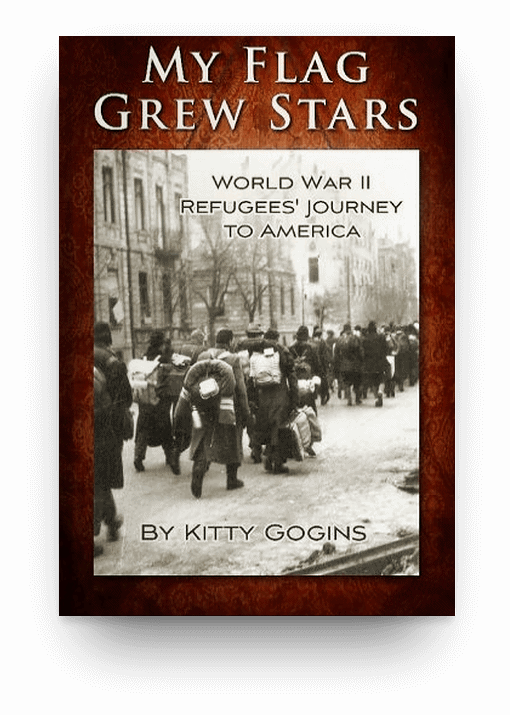 As the Russians advanced on Hungary during World War II, Olga Wagner and Tibor Zoltai and their families flee the country. Tibor is pressed into service for the Germans and eventually taken prisoner by the Americans. He nearly starves. Olga and her family make their way to Austria and pursue options for emigrating. It's there that Olga and Tibor's lives intersect. The two families eventually go to Canada under the country's friendly system of indentured servitude for refugees. After years on the move, Olga and Tibor finally marry and settle in the United States, building their family and successful lives in academia and immigration aid. This was a fascinating look at how World War II affected the people of Hungary (a perspective I was unfamiliar with) and one couple's struggle to survive. The author was a colleague of my dad, and I attended the University of Minnesota (where Tibor spent most of his career) and once lived close to where the Zoltais settled in the Twin Cities, so this felt close to home.
About the Book
This post may include affiliate links. That means if you click and make a purchase, I may earn a small commission. Please see Disclosures for more information.
Homeland destroyed, teenagers Olga Wagner and Tibor Zoltai independently flee Hungary near the end of World War II, carrying only rucksacks. Olga's family escapes minutes ahead of advancing Russian troops. Tibor, conscripted by the Germans, almost dies as an American prisoner of war. Their experiences as citizens on the losing side provide a unique perspective of war, the actions of Americans, and the daily fight of refugees to survive. My Flag Grew Stars follows Tibor and Olga's search for a new land to call home. Escaping war-torn Europe, they work as indentured agricultural servants in Canada, then embark together on a cultural journey to become Americans. Excited and perplexed by their new world, Tibor and Olga must decide which old ways to abandon and which are core to who they are. Through perseverance and creativity, they learn how to thrive, Tibor as a world-renowned professor and Olga counseling refugees, earning the title of "area immigrants' patron saint."
Disclosure of Material Connection: Some of the links in the page above are "affiliate links." This means if you click on the link and purchase the item, I will receive an affiliate commission. I am disclosing this in accordance with the Federal Trade Commission's
16 CFR, Part 255
: "Guides Concerning the Use of Endorsements and Testimonials in Advertising."