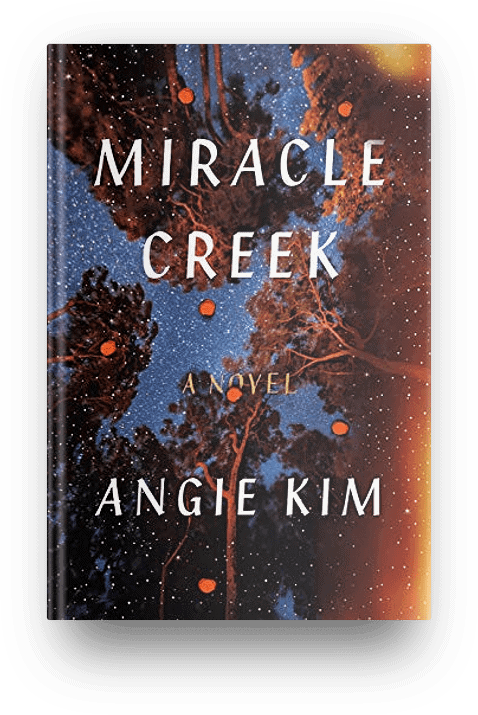 Miracle Creek takes us into a courtroom following a devastating accident: a hyperbaric chamber holding a number of patients--including children-- being treated for various conditions, exploded. Two people were killed. The mother of a dead boy is accused of causing the explosion. Miracle Creek takes the reader through each of the people tied to the accident and the events leading up to it, untangling secrets, lies, and the complexities of families.
This is truly a page-turner of a book, and while long, it held up in audio format. It was initially a little difficult to keep track of all of the characters, but they eventually sorted out and I couldn't stop listening. The author interview at the end, in which Kim recounts her own experience with hyperbaric chambers and as an immigrant, is also excellent.
Order Now!
About the Book
This post may include affiliate links. That means if you click and make a purchase, I may earn a small commission. Please see Disclosures for more information.
Publisher's Description
How far will you go to protect your family? Will you keep their secrets? Ignore their lies?
In a small town in Virginia, a group of people know each other because they're part of a special treatment center, a hyperbaric chamber that may cure a range of conditions from infertility to autism. But then the chamber explodes, two people die, and it's clear the explosion wasn't an accident.
A powerful showdown unfolds as the story moves across characters who are all maybe keeping secrets, hiding betrayals. Chapter by chapter, we shift alliances and gather evidence: Was it the careless mother of a patient? Was it the owners, hoping to cash in on a big insurance payment and send their daughter to college? Could it have been a protester, trying to prove the treatment isn't safe?
"A stunning debut about parents, children and the unwavering hope of a better life, even when all hope seems lost" (Washington Post), Miracle Creek uncovers the worst prejudice and best intentions, tense rivalries and the challenges of parenting a child with special needs. It's "a quick-paced murder mystery that plumbs the power and perils of community" (O Magazine) as it carefully pieces together the tense atmosphere of a courtroom drama and the complexities of life as an immigrant family. Drawing on the author's own experiences as a Korean-American, former trial lawyer, and mother of a "miracle submarine" patient, this is a novel steeped in suspense and igniting discussion. Recommended by Erin Morgenstern, Jean Kwok, Jennifer Weiner, Scott Turow, Laura Lippman, and more– Miracle Creek is a brave, moving debut from an unforgettable new voice.
Featured In
Disclosure of Material Connection: Some of the links in the page above are "affiliate links." This means if you click on the link and purchase the item, I will receive an affiliate commission. I am disclosing this in accordance with the Federal Trade Commission's
16 CFR, Part 255
: "Guides Concerning the Use of Endorsements and Testimonials in Advertising."