Etta and Otto and Russell and James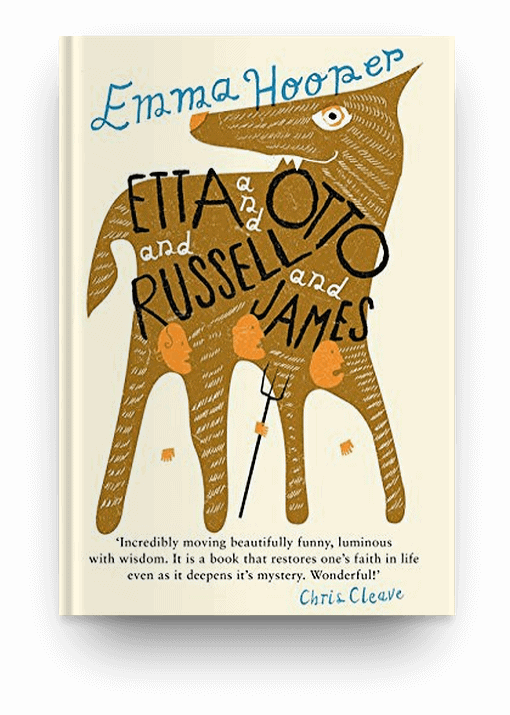 In yet another story about an elderly protagonist taking a walk, 82 year old Etta decides she must see the ocean–3,232 kilometers away. She embarks on her walk with a rifle, some chocolate, and her best boots. Soon she is joined by James, a coyote. Her husband Otto finds a note saying she will try to remember to come back. Their neighbor Russell, in love with Etta his whole life, insists on finding her. As each takes their own journey, they grapple with memories, regrets, pasts they can't change, and futures they still hope for.
About the Book
This post may include affiliate links. That means if you click and make a purchase, I may earn a small commission. Please see Disclosures for more information.
Publisher's Description
Eighty-two-year-old Etta has never seen the ocean. So, early one morning she takes a rifle, some chocolate, and her best boots, and begins walking the 3,232 kilometres from Saskatchewan to Halifax. Her husband, Otto, wakes to a note left on the kitchen table. I will try to remember to come back, Etta writes to him. Otto has seen the ocean, having crossed the Atlantic years ago to fight in a faraway war. He understands. But with Etta gone, the memories come crowding in, and Otto struggles to keep them at bay. Russell has spent his whole life trying to keep up with Otto and loving Etta from afar. He insists on finding Etta, wherever she's gone. Leaving his own farm will be the first act of defiance in his life.
As Etta walks farther toward the ocean, accompanied by a coyote named James, her past and present blur. Rocking back and forth with the pull of the waves, Etta and Otto and Russell and James moves from the hot and dry present of a quiet Canadian farm to a dusty burnt past of hunger, war, passion, and hope; from trying to remember to trying to forget.
Featured In
Other Books in "Books About Aging"
Disclosure of Material Connection: Some of the links in the page above are "affiliate links." This means if you click on the link and purchase the item, I will receive an affiliate commission. I am disclosing this in accordance with the Federal Trade Commission's
16 CFR, Part 255
: "Guides Concerning the Use of Endorsements and Testimonials in Advertising."