30 of the Best Books of the Decade
This post may include affiliate links. That means if you click and make a purchase, I may earn a small commission. Please see Disclosures for more information.
We're closing in on the end of the 2010s, so it's a great time to look back on the books of the last ten years.
As you might know, Rachel at Never Enough Novels and I are co-hosting a linkup today of best books of the decade.
If you have a list on your own blog, please add it to the linkup. If you don't, we'd still love to know your favorite books of the last ten years–comment below!
I had a great time thinking back on my reading and choosing favorites, and I'm looking forward to learning everyone else's favorite books of the decade.
In addition, we'd love to know how your reading has changed over the last ten years. A few questions to get you started:
Have your reading habits changed?
Do you read different genres?
Have your favorites–books, genres, authors–changed?
How has blogging (if you blog) and social media affected your reading?
My own reading has changed a lot over the last ten years, in part because of having kids, but also because of blogging.
I used to be a library wanderer. Spending long afternoons browsing and choosing a big stack of books was a luxury that I indulged pretty frequently.
It didn't matter if I'd never heard of the books or authors, or when they were published. I paid no attention to reviews, awards, or lists (though I happened upon plenty that ticked those boxes).
Obviously, those long wandering sessions came to an end when I had kids. Instead, I started reading on an e-reader, which still allowed me to indulge in the library, but in a different way. (And read hands-free when necessary–and it was often necessary).
Starting this blog a few years ago changed my reading again. I started paying more attention to the book community, bookish news, and the books that others were loving. It was a whole new way to enjoy my favorite hobby, and to share what had so long been a solitary pursuit with others.
Eventually, I started reading mostly new releases and ventured into advanced reader copies–mostly because it's fun to discuss the newest buzzy books with others who are also just discovering them.
Of course, my TBR only continues to grow. I'm still trying to figure out how to balance the older books I want to read with the new and shiny books I can't resist.
Audiobooks are one way I handle that–and a major change to my reading this past year, as I started listening more and more.
Keeping reading journals to track the books I read, the books I want to read, and the books I love is another way I try to balance reading old and new books.
My tastes, overall, haven't changed a lot. I still love a big, thoughtful book. Many of my favorite authors are still favorites. In fact, if you've hung around this blog, you've probably seen most of the books below mentioned before.
30 of the Best fiction Books of the 2010s
I decided to choose my best books of the decade by year, and limit myself to three for each.
Some years were immediately obvious. Others had many candidates, and a few years I had to work to fill in with three books. Reasons for this vary: I may not have read many books published that year, or there just weren't many that stood out as "bests."
I also decided to limit myself to only fiction. There were a few nonfiction books that I was sorely tempted to include because they are amazing, but since my overall reading is sparse on nonfiction, a fiction-only list felt better informed.
Ultimately, I did love all of the books that ended up on this list. I'd love to hear your thoughts on my choices, and your own favorites as well.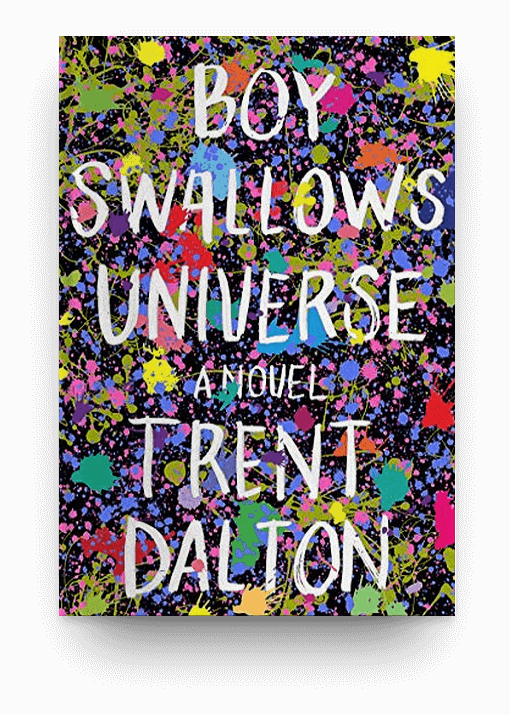 A coming-of-age story set in a drug-addled Australian suburb. Twelve-year-old Eli (whose best friend and babysitter is a notorious felon) sets out to save his family, become a journalist, and be a good man. This big-hearted debut novel was inspired by Dalton's own childhood. Full review
A quiet, emotionally resonant book that examines the grief of a young father raising his daughter in the two years after his wife died in childbirth. Filled with a wonderful small cast of characters who support him in a uniquely stoic, Montana way. Full review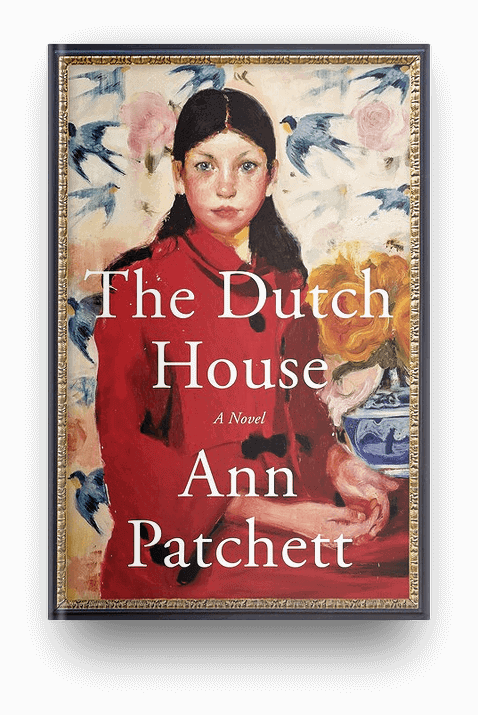 A fantastic sibling story told over decades from my favorite author. Danny and Maeve are cast out of their childhood home after their father's death. The house looms large and they are never able release its hold. Patchett deftly examines their connection and the differences in their memories. Full review
A slow-build read that is one of the most impressive feats of literature I've ever read. Disparate stories and characters slowly join in a larger-than-life narrative that becomes a call to activism, a meditation on our place in the world, and an awe-stricken view into the complex and impressive lives and resilience of trees. Full review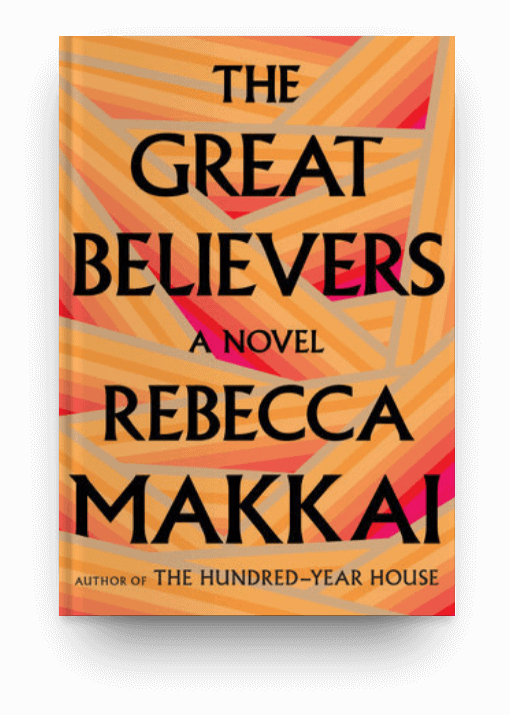 Set in two time periods, the first in 1980s Chicago and the second in 2015 Paris, the The Great Believers throws readers into the thick of–and the aftermath of–the 1980s AIDS crisis. Masterful storytelling weaves the crisis with other global tragedies to highlight the generations of people and talents lost to these devastations. Full review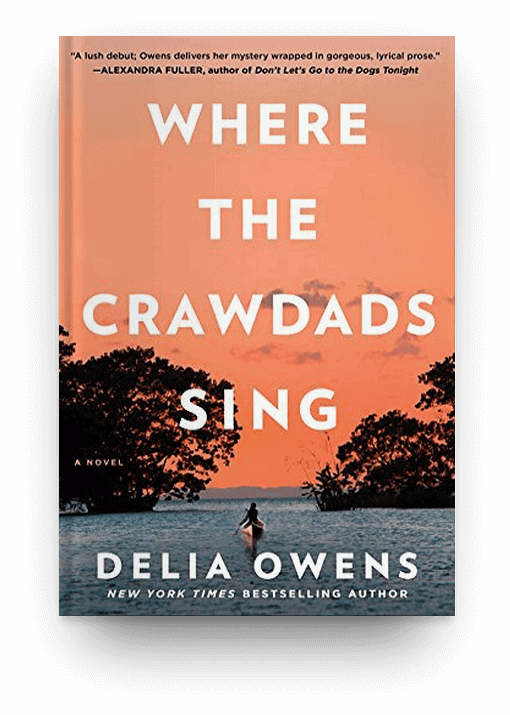 Abandoned in the marsh at a young age, Kya survives alone and becomes a local legend–the eccentric "Marsh Girl." She finds respite in the wilds of the marsh, but long-held suspicions find their target when she is named the prime suspect in a murder. A breakout hit in 2018, this is one bestseller that has earned the accolades. Full review
Also see: 13 Evocative Books Like Where the Crawdads Sing
Cyril Avery, adopted as a baby to an indifferent couple, has always been different. He is gay and not a "real Avery." This is the story of his young life in a repressive Dublin to a more open life in middle age in Amsterdam and New York. Cyril's search for identity, belonging, and acceptance is by turns funny, frustrating, and sad. Full review
Based on the incredible true story of the author's own Jewish family in Poland during World War II–parents, five grown children and their spouses, and their young children–each struggling for survival as the world crumbles. Both unputdownable and informative, this is how you do great "based on a true story" books. Full review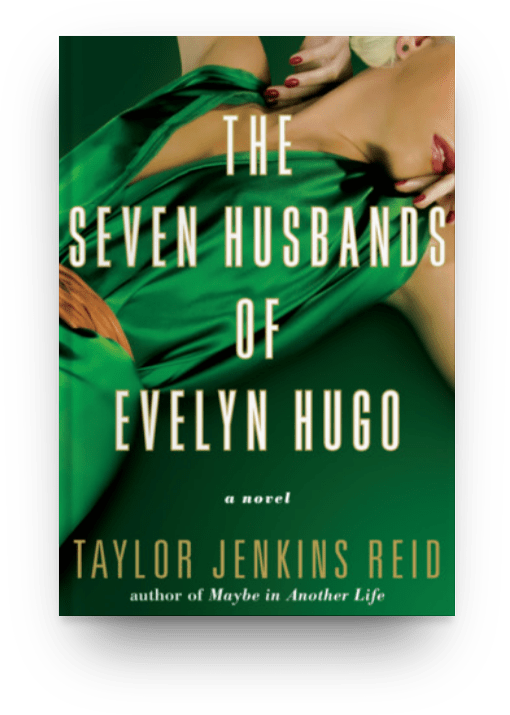 Smart, glitzy, and highly entertaining, this peek behind the Hollywood curtain through the eyes of fictional star Evelyn Hugo was riveting. Based on the lives of several real stars, Evelyn slowly weaves the tale of her life–the one she created for the public and the one she really lived–for an unlikely reporter chosen to document it. Full review
An epic generational novel following the family lines of two half-sisters born in Ghana 300 years ago. Each chapter follows a new descendant, illustrating how injustices of the past reverberate through the lives future generations. An astonishing, emotional novel about the ongoing impacts of slavery, Jim Crow, and systemic racism. Full review
Twelve-year-old Annabelle and her family have befriended Toby, a reclusive World War I veteran. Both Annabelle and Toby soon become the target of new girl Betty's bullying. As the stakes rise, Annabelle's strength and compassion are put to the test. A Newbery Honor winner, this middle grade novel blew me away with its spare but insightful, searing writing. Full review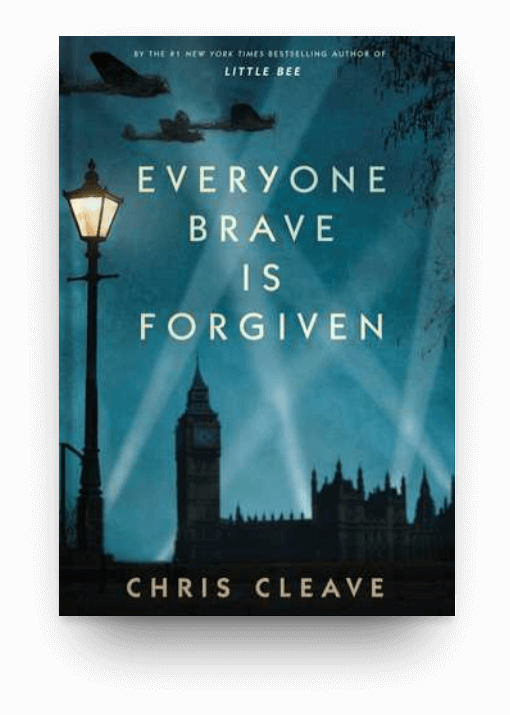 A surprisingly irreverent, quick-witted WWII novel that brings together characters facing a new normal in London during the Blitz, while the ills of society–race, poverty, addiction–persistently remain the same. Meanwhile their friend faces the brutality, starvation, and violence of life as a soldier in Malta. Full review
A story about the friendship of four men–JB, Malcolm, Willem, and Jude–living in New York after college. When the focus turns to Jude, the intensity of his suffering and enduring damage slowly unfolds. Affecting and devastating, many readers would struggle to read this twice but still count it a favorite. Full review
Also see: 11 Devastating Books Like A Little Life
by Kimberly Brubaker Bradley
A surprisingly uplifting book about children evacuated from London during the Blitz. Ada and her brother find unexpected freedom and family after leaving an abusive mother. An amazing middle grade book, full of history and realistic, flawed characters. I was enthralled and I loved the sequel just as much. Full review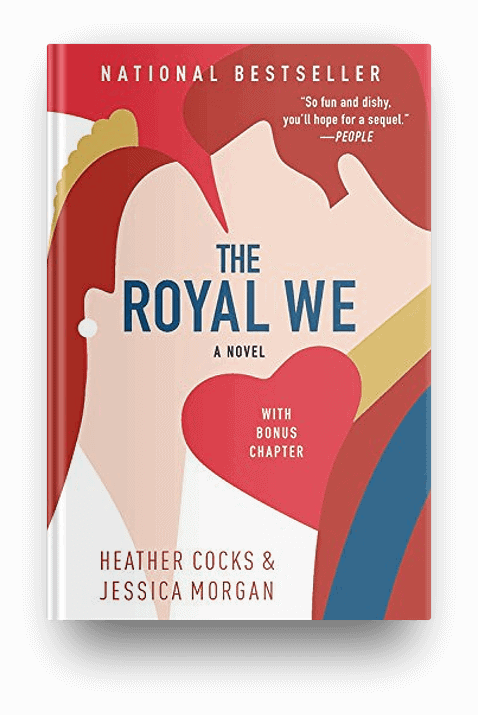 by Heather Cocks and Jessica Morgan
A fun fictional peek into life in the British royal family, from the perspective of an American girl who falls in love the prince. Maybe not groundbreaking, but pure enjoyment and brain candy, and often held up as the model "if you liked this…" book when other rom-coms are marketed. Full review
Need a book recommendation that suits your mood NOW? Take the quiz to find the perfect book!
This atmospheric dystopian novel follows a troupe of performers 20 years after a pandemic has wiped out most of the population. They struggle to survive while continuing to bring art to the remaining settlements. Told through flashbacks, the novel connects the fates of five different people before and after the collapse. Full review
Elf and Yoli are sisters who grew up in a Mennonite community in Winnipeg. As adults, Elf is an acclaimed pianist while Yoli is less successful, but Elf's struggles dominate. Crippled by depression, she is determined to end her life. Yoli tries to approach her sister with love and compassion, without being complicit in her plans. This book is by turns witty, sharply observant, and heartbreaking. Full review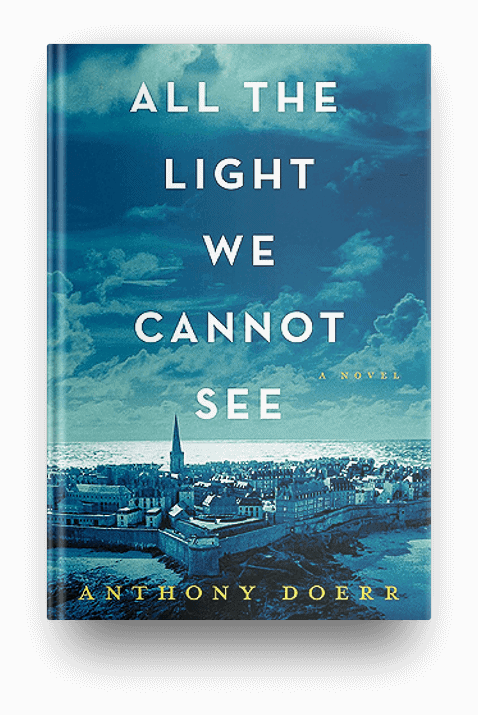 The story of a blind French teen and a young German soldier and how they come together during the war in WWII occupied France. This Pulitzer Prize winner is filled with rich descriptions and sensory-laden language that brings the experience of war close. Full review
Theo Decker survives a museum explosion that kills his mother and sets him on a journey to several homes and a rootless existence. Complicating his disquiet is his secret: in the confusion of the blast, he took a priceless painting that could be his undoing. Tartt is divisive, but I love her twisty, complex storytelling style. Full review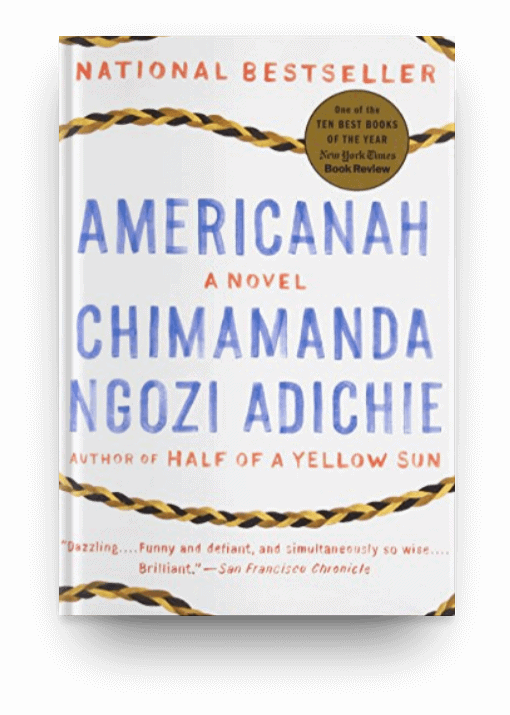 by Chimamanda Ngozi Adichie
After leaving a Nigeria under military rule, Ifemelu and Obinze plan to move to the United States. But 9/11 keeps Obinze from joining Ifemelu, and over 15 years they each seek their own identities in very different ways. Sharply observant of race, identity, and the immigrant experience. Full review
Eleanor and Park, both 16-year-old misfits, share a seat on the bus and soon share music, quips, and literature references. This teen romance is appreciated by both teens and adults for it authenticity, its realistic view of the outcome of teen romances, and its acknowledgement of their importance in our lives. Full review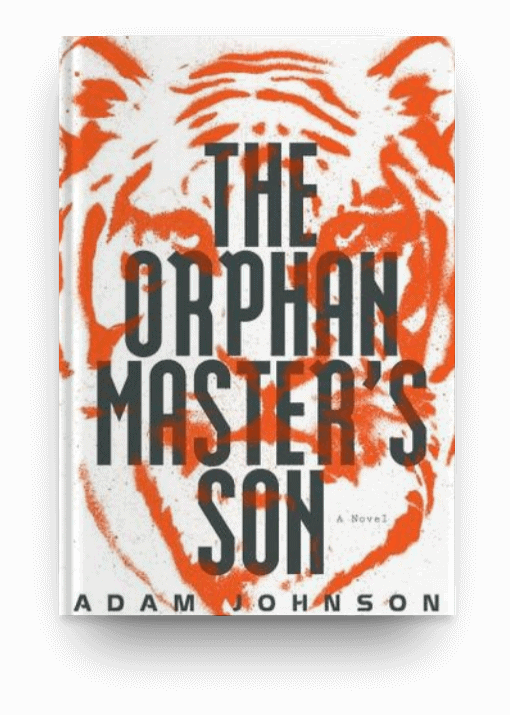 Pak Jun Do ("John Doe") is the son of a man who runs an orphan work camp in North Korea. He grows up and rises through the ranks, navigating the volatile leadership to get closer to Kim Jong Il and the woman he loves. An illuminating, thrilling, and horrifying look at life inside North Korea. Full review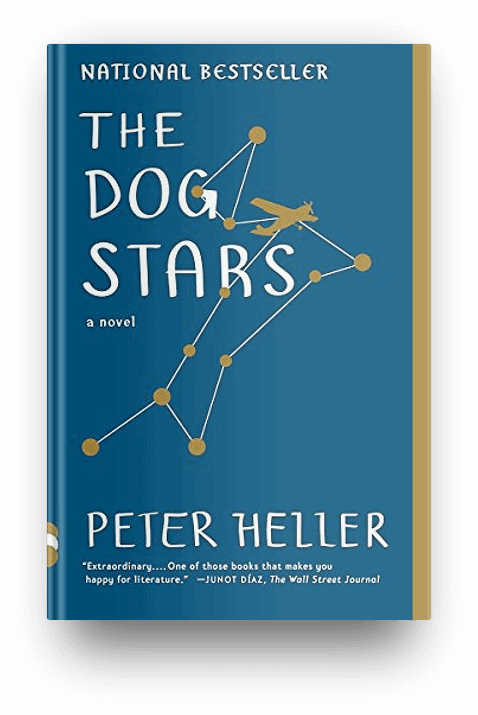 After a flu pandemic kills most of the population, Hig survives in a small abandoned Colorado airport with only his dog and a volatile neighbor for company. When a transmission comes through pointing to a possible better life out there, he risks everything to try to find it. Full review
Love it or hate it, you almost certainly read it–and talked about it. Gone Girl set the stage for a spate of thrillers with a "big twist" at the end–some better executed than others, and this one still holds the title as having one of the best twists in recent memory. Pure entertainment if you're willing to go along for the ride. Full review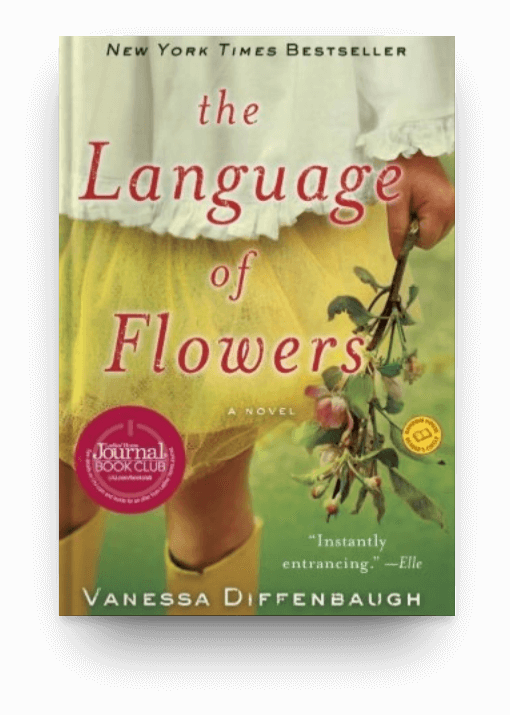 When a young woman ages out of foster care, she finds her place in a flower shop, and discovers a talent for matching people with the perfect flower. Title, cover, and description don't do this book justice: it is phenomenal, and has stuck with me as a favorite for almost a decade. Full review
A truly weird book that you won't expect to love, it almost defies description. Strange circumstances–including two moons in the sky and little people creeping into homes at night–convince Aomame and Tengo they are living in a parallel existence. 1Q84 will keep you thinking–and reading, despite its hefty size. Full review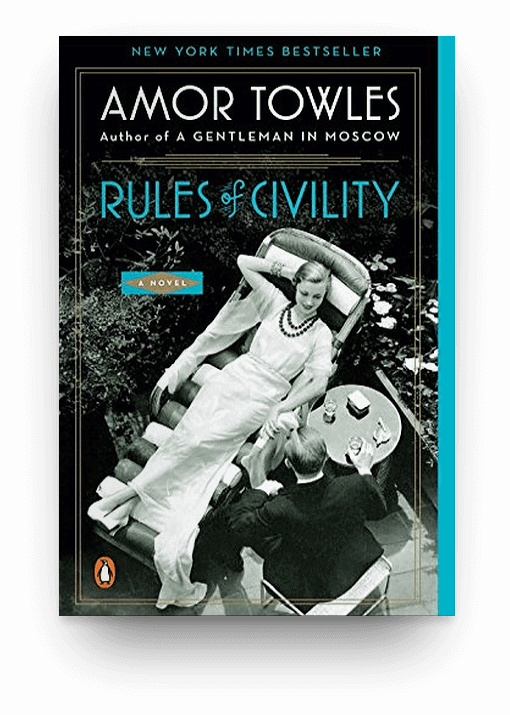 In 1930s New York, a 20-something secretary finds her way into the upper crusts of society by way of a chance meeting at a jazz bar. Circumstances keep her on the invite list over the course of a year as she learns to navigate the world of the wealthy. Entertaining, glitzy historical fiction. Full review
Told in the voice of 5-year-old Jack, who has never left Room. Held captive with his Ma, who has created a world for him, they embark on a terrifying escape plot–but that is only the beginning of their journey back to the world. Manages to be both horrifying and hopeful, this book was so well done (and the movie is excellent, too). Full review
The first in Follett's Century Trilogy, this is an excellent addition to his collection of soapy, extra-long, and highly readable historical fiction. The story follows five families across the world through World War I, the Russian Revolution, and women's suffrage. I never hesitate to pick up an 800+ page book from Follett. Full review
Twins in Ethiopia are orphaned after their mother's death and their father's disappearance. Love of the same woman pulls them apart, but their bond brings them back together to reckon with the past. An epic story, set across decades and countries, about families, forgiveness, and the nature of healing. Full review
Now, more than ever, local bookstores need our support. If you are purchasing books, consider buying local or from Bookshop.org, which supports local, independent bookstores.
To shop this whole book list while supporting local stores, visit this list on Bookshop.org. To shop other book lists, visit my shop.