11 Unputdownable Books About Alternate Realities
This post may include affiliate links. That means if you click and make a purchase, I may earn a small commission. Please see Disclosures for more information.
The page-turner books about alternate realities are perfect for readers who like some light sci-fi, magical elements, or books about alternate history. They're also great for readers who think they don't like science fiction, who are looking for an escapist read, or who just need a break from the real world.
When you open a book, are you looking for an escape from reality?
Sometimes the real world just feels like too much–whether it's pandemics, jobs, or other stressors, we all need breaks.
Everyone's escapist reads look a little different. Some people need pure fluff, while others go dark into dystopias or even horror stories.
The books on this list fall somewhere in between. Most aren't full-on sci-fi, but for readers who like a little twist on reality, these are great options.
Some will get your mind working as you try to parse the world the characters are living in, while others have a lighter touch. They may have a time travel or magical element, but the mechanics of it aren't examined too deeply.
Instead, they are woven so well into the story that you just have to keep reading to find out how the characters deal with them.
Reading can be hard when you're stressed, but it can also be a great form of self care. I hope some of these books are perfect for when you need an escape from reality.
11 Escapist Alternate Reality Books for a Break from the Real World
Jason Dessen is abducted and knocked out one evening as he tries to get home. He wakes in a world where he is a genius who has achieved the unthinkable–and one where his life looks entirely different. Desperate to return to his wife and son, Dessen embarks on a wild journey through infinite alternate realities, trying to figure out how to land in just the right one.
Two moons that suddenly appear in the sky, small people that creep into rooms at night, and a tangled web of connections weave a strange and compelling story. At the heart of it are Aomame and Tengo, who are brought together through a series of strange circumstances that lead them to believe they are living in a parallel universe.
In this YA novel, "A" wakes up in the body of someone else each day. They try to get through the days causing no harm, but everything changes when they fall in love with Rhiannon. The two grapple with the difficulties of a relationship under such bizarre circumstances.
Ted tries to save his beloved dog, Lily, from the "octopus" that's invading her brain. This heartwarming and imaginative story has elements of magical realism that take it beyond typical "man and his dog" stories.
Life After Life takes us through the many versions of Ursula Todd's life, addressing the question that often accompanies the deaths of the young: what if she had lived? As Ursula makes different decisions or encounters different situations, she dies–or lives. Through each version of her subsequent life, we get the answers to that question.
Nicola can see the history of objects just by touching them. When she touches a small wooden bird carving, she travels into the past on an adventure through Scotland and Russia. An exciting alternate reality novel for anyone who wishes they could time travel to witness history.
Author: Octavia E. Butler
In the 1970s, a 26-year-old black woman is suddenly pulled through time to save the life of a young boy who grows to be a slave owner in 1800s Maryland. She realizes that she must keep him alive so he can father her great-grandmother. But through this, she also must live the life of a slave and face all the indignities, hardships, and heartbreaks that come with it.
In 1945, English combat nurse Claire Randall walks through a circle of standing stones in Scotland and finds herself in 1743. At the mercy of a suspicious clan embroiled in conflict, Claire must use her cunning to survive and get back to the 20th century. Highlander Jamie Fraser emerges as a potential ally and protector in an alien time and land. As she and Jamie grow closer, Claire faces decisions about when and where she wants to live, and who she wants to be with.
An alternate history novel that speculates on modern life if the U.S. had become a monarchy after the Revolutionary War. Told mostly from the perspective of teens and young adults inside or close to the Washington royal family, the story speculates on what royal life would be like in the age of social media. Light, fun, and addictive.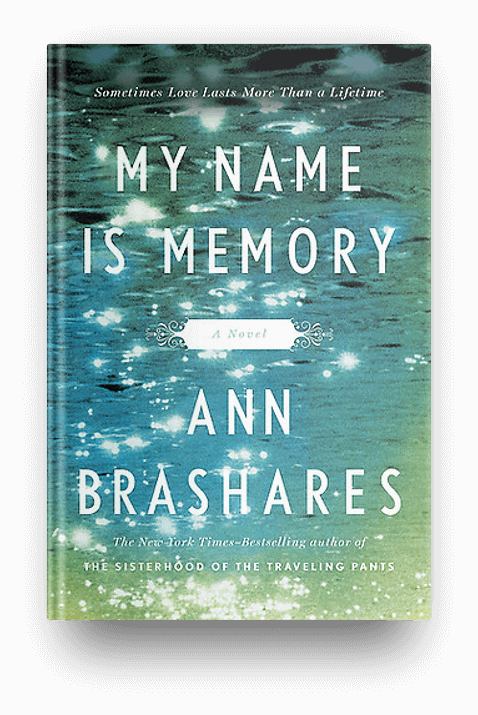 Two souls are drawn together again and again over centuries. Only Daniel remembers, and in each new life, he makes his way back to Sophia–only to be torn from her again. In their quest to spend a lifetime together, they first have to understand the force that pulls them apart.
*Fair warning that this one is ripe for a sequel, but the publisher decided not to continue the planned series. It's a great ride, but the ending may disappoint.
Author: Margarita Montimore
It's New Year's Eve, 1982, and at midnight, Oona will turn 19 years old. But after midnight, she wakes up 32 years in the future, in a 51-year-old body–and she learns that this is now her life, leaping back and forth in time at the turn of each year. She never knows where in her timeline she'll land or what her previous year's choices will have wrought.
What are your favorite alternate reality books?