Truth & Beauty: A Friendship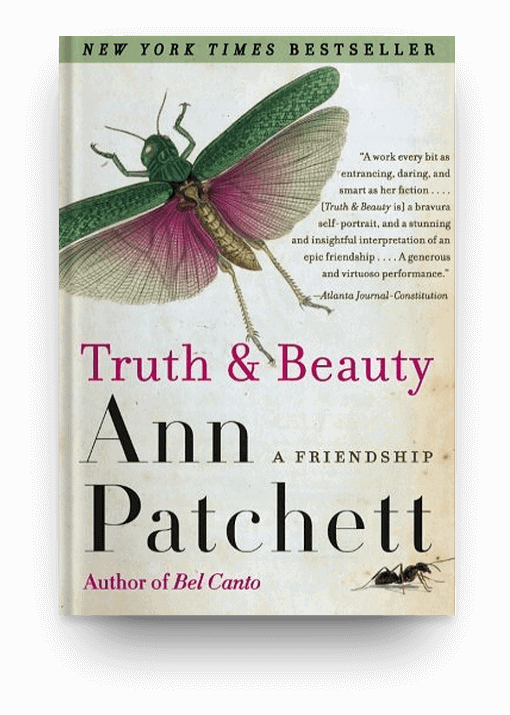 Truth & Beauty: A Friendship is the story of the two-decade friendship between author Ann Patchett and the late poet and author Lucy Grealy. The two women met in college and cemented their friendship in graduate school and the years that followed, as both pursued writing careers. Grealy, who in childhood battled cancer that left her without part of her lower jaw, endured ongoing health difficulties and reconstructive surgeries.
Grealy was a needy, all-consuming friend--talented, tortured, and plagued by both addiction and her need for love, even as love surrounded her. Patchett, for her part, longed to be a part of Grealy's inner circle long before she ever was, and she basked in Lucy's need for her, as well as their shared goals and talent. The two moved toward success together, and the journey must have felt magical and pre-destined, if not always healthy. As always, I love Patchett's writing, and listening to her narrate was a pleasure.
Order Now!
About the Book
This post may include affiliate links. That means if you click and make a purchase, I may earn a small commission. Please see Disclosures for more information.
Publisher's Description
Ann Patchett and the late Lucy Grealy met in college in 1981, and, after enrolling in the Iowa Writers' Workshop, began a friendship that would be as defining to both of their lives as their work. In Grealy's critically acclaimed memoir, Autobiography of a Face, she wrote about losing part of her jaw to childhood cancer, years of chemotherapy and radiation, and endless reconstructive surgeries. In Truth & Beauty, the story isn't Lucy's life or Ann's life, but the parts of their lives they shared. This is a portrait of unwavering commitment that spans twenty years, from the long winters of the Midwest, to surgical wards, to book parties in New York. Through love, fame, drugs, and despair, this is what it means to be part of two lives that are intertwined . . . and what happens when one is left behind.
This is a tender, brutal book about loving the person we cannot save. It is about loyalty, and being lifted up by the sheer effervescence of someone who knew how to live life to the fullest.
Featured In
Other Books in "2018 Bests - Nonfiction"
Disclosure of Material Connection: Some of the links in the page above are "affiliate links." This means if you click on the link and purchase the item, I will receive an affiliate commission. I am disclosing this in accordance with the Federal Trade Commission's
16 CFR, Part 255
: "Guides Concerning the Use of Endorsements and Testimonials in Advertising."