The Unlikely Adventures of the Shergill Sisters: A Novel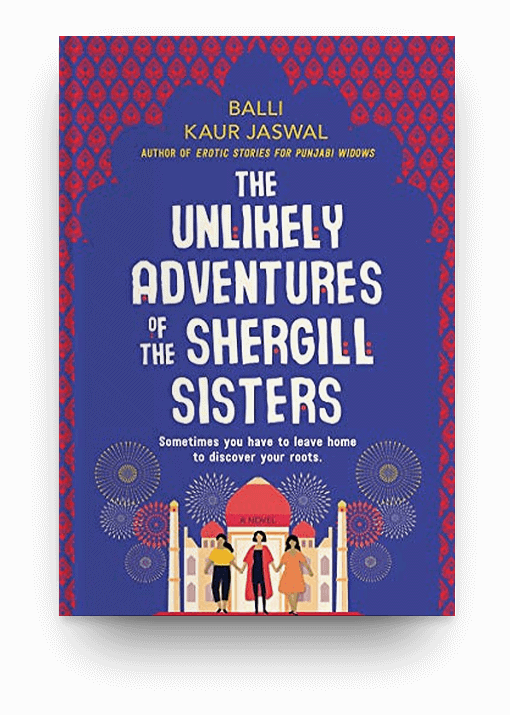 When their Punjabi mother dies, British-born sisters Rajni, Jezmeen, and Shirina agree to carry out her last wish: a pilgrimage, carefully planned by their mother, to India. They are to visit places that were meaningful to her and to deliver her ashes to their final resting place.
The three sisters have never been close, and couldn't be more different. Authoritarian Rajni secretly agonizes about a dilemma at home in her own family, while flighty Jezmeen tries to figure out how to save her floundering acting career after an embarrassing video goes viral. People-pleaser Shirina, meanwhile, is ill-at-ease and preoccupied by demands made on her by her wealthy in-laws in Australia.
The three sisters grapple with their grief, their strained relationships, and the stresses of their regular lives, while attempting to carry out their mother's wishes and perhaps come together in a way they never have.
This was a fast, smart read, filled with vivid characters and places, as well as interesting reflections on India from a female generation raised outside of it. Visiting forces them to recognize the dangers and limitations of women's lives there. The Unlikely Adventures of the Shergill Sisters was a surprise 5-star read; I look forward to more from this author.
About the Book
This post may include affiliate links. That means if you click and make a purchase, I may earn a small commission. Please see Disclosures for more information.
The author of the Reese Witherspoon Book Club selection Erotic Stories for Punjabi Widows follows her acclaimed America debut with this life-affirming, witty family drama—an Indian This Is Where I Leave You—about three Punjabi sisters embarking on a pilgrimage to their homeland to lay their mother to rest.
The British-born Punjabi Shergill sisters—Rajni, Jezmeen, and Shirina—were never close and barely got along growing up, and now as adults, have grown even further apart. Rajni, a school principal is a stickler for order. Jezmeen, a thirty-year-old struggling actress, fears her big break may never come. Shirina, the peacemaking "good" sister married into wealth and enjoys a picture-perfect life.
On her deathbed, their mother voices one last wish: that her daughters will make a pilgrimage together to the Golden Temple in Amritsar to carry out her final rites. After a trip to India with her mother long ago, Rajni vowed never to return. But she's always been a dutiful daughter, and cannot, even now, refuse her mother's request. Jezmeen has just been publicly fired from her television job, so the trip to India is a welcome break to help her pick up the pieces of her broken career. Shirina's in-laws are pushing her to make a pivotal decision about her married life; time away will help her decide whether to meekly obey, or to bravely stand up for herself for the first time.
Arriving in India, these sisters will make unexpected discoveries about themselves, their mother, and their lives—and learn the real story behind the trip Rajni took with their Mother long ago—a momentous journey that resulted in Mum never being able to return to India again.
The Unlikely Adventures of the Shergill Sisters is a female take on the Indian travel narrative. "I was curious about how different the trip would be if it were undertaken by women, who are vulnerable to different dangers in a male-dominated society," Balli Kaur Jaswal writes. "I also wanted to explore the tensions between tradition and modernity in immigrant communities, and particularly how those tensions play out among women like these sisters, who are the first generation to be raised outside of India."
Powerful, emotionally evocative, and wonderfully atmospheric, The Unlikely Adventures of the Shergill Sisters is a charming and thoughtful story that illuminates the bonds of family, sisterhood, and heritage that tether us despite our differences. Funny and heartbreaking, it is a reminder of the truly important things we must treasure in our lives.
Other Books in "2019 New Releases - April"
Disclosure of Material Connection: Some of the links in the page above are "affiliate links." This means if you click on the link and purchase the item, I will receive an affiliate commission. I am disclosing this in accordance with the Federal Trade Commission's
16 CFR, Part 255
: "Guides Concerning the Use of Endorsements and Testimonials in Advertising."