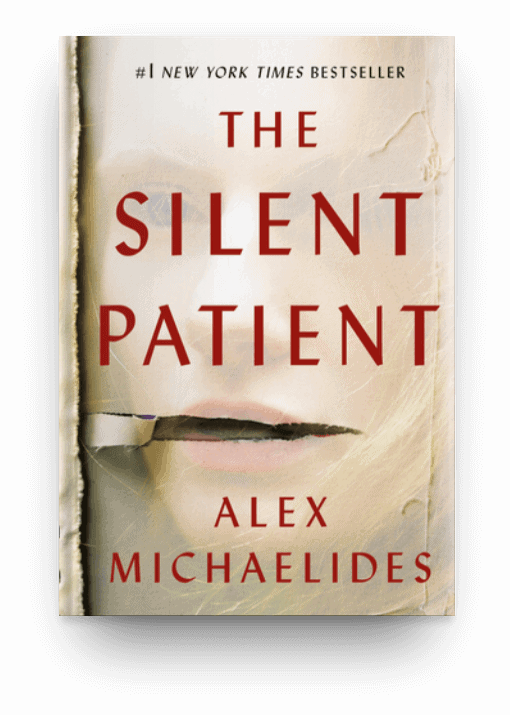 Alicia is a successful painter, living with her photographer husband in London--until he returns home one night and she shoots him in the face. She never says another word. Now she's locked away is a psychiatric facility, and criminal psychotherapist Theo Faber is determined to figure out what Alice isn't saying.
This is a truly unsettling book with very few likable, reliable characters--which left me feeling a little icky, but also made it a great twisty psychological thriller (there's a reason I don't read a ton of books like this). The "big twist" I had heard about truly left me reeling, even though I knew it was coming and was on the lookout. I'm skeptical of gimmicky "twists" these days, but I actually felt a little dizzy as the pieces fell into place and my understanding of the story shifted--definitely a first. Impressively done, and a great pick if you like psychological thrillers.
Order Now!
About the Book
This post may include affiliate links. That means if you click and make a purchase, I may earn a small commission. Please see Disclosures for more information.
Publisher's Description
Alicia Berenson's life is seemingly perfect. A famous painter married to an in-demand fashion photographer, she lives in a grand house with big windows overlooking a park in one of London's most desirable areas. One evening her husband Gabriel returns home late from a fashion shoot, and Alicia shoots him five times in the face, and then never speaks another word.
Alicia's refusal to talk, or give any kind of explanation, turns a domestic tragedy into something far grander, a mystery that captures the public imagination and casts Alicia into notoriety. The price of her art skyrockets, and she, the silent patient, is hidden away from the tabloids and spotlight at the Grove, a secure forensic unit in North London.
Theo Faber is a criminal psychotherapist who has waited a long time for the opportunity to work with Alicia. His determination to get her to talk and unravel the mystery of why she shot her husband takes him down a twisting path into his own motivations—a search for the truth that threatens to consume him….
Featured In
Other Books in "2019 New Releases - June"
Disclosure of Material Connection: Some of the links in the page above are "affiliate links." This means if you click on the link and purchase the item, I will receive an affiliate commission. I am disclosing this in accordance with the Federal Trade Commission's
16 CFR, Part 255
: "Guides Concerning the Use of Endorsements and Testimonials in Advertising."