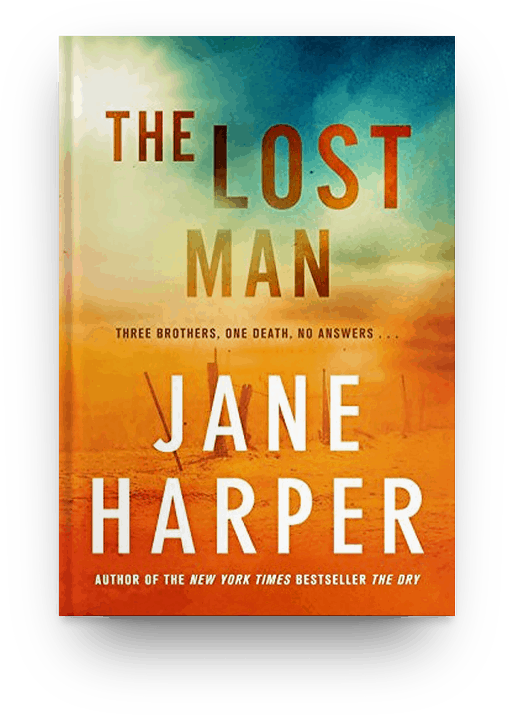 Two brothers meet at the line of their properties in the Australian outback, with their third brother dead at their feet. They grieve his loss and investigate what could have happened--but there are few suspects on the isolated outback, and secrets that people want to keep hidden.
While a mystery is at the center of this story, it's really a character examination, filled with family dynamics. This is one of those novels where the setting--the forbidding outback--has a life of its own. It was fascinating how Harper managed to make such an expansive setting feel so suffocating. As unappealing as life in the outback would be to me, this book piqued my interest in life there and in Harper's other stories set there. I look forward to reading more of her books.
Order Now!
About the Book
This post may include affiliate links. That means if you click and make a purchase, I may earn a small commission. Please see Disclosures for more information.
Publisher's Description
Brothers Nathan and Bub Bright meet for the first time in months at the remote fence line separating their cattle ranches in the lonely outback.
Their third brother, Cameron, lies dead at their feet.
In an isolated belt of Australia, their homes a three-hour drive apart, the brothers were one another's nearest neighbors. Cameron was the middle child, the one who ran the family homestead. But something made him head out alone under the unrelenting sun.
Nathan, Bub and Nathan's son return to Cameron's ranch and to those left behind by his passing: his wife, his daughters, and his mother, as well as their long-time employee and two recently hired seasonal workers.
While they grieve Cameron's loss, suspicion starts to take hold, and Nathan is forced to examine secrets the family would rather leave in the past. Because if someone forced Cameron to his death, the isolation of the outback leaves few suspects.
A powerful and brutal story of suspense set against a formidable landscape, The Lost Man confirms Jane Harper, author of The Dry and Force of Nature, is one of the best new voices in writing today.
Featured In
Other Books in "April 2019 Reading List"
Disclosure of Material Connection: Some of the links in the page above are "affiliate links." This means if you click on the link and purchase the item, I will receive an affiliate commission. I am disclosing this in accordance with the Federal Trade Commission's
16 CFR, Part 255
: "Guides Concerning the Use of Endorsements and Testimonials in Advertising."