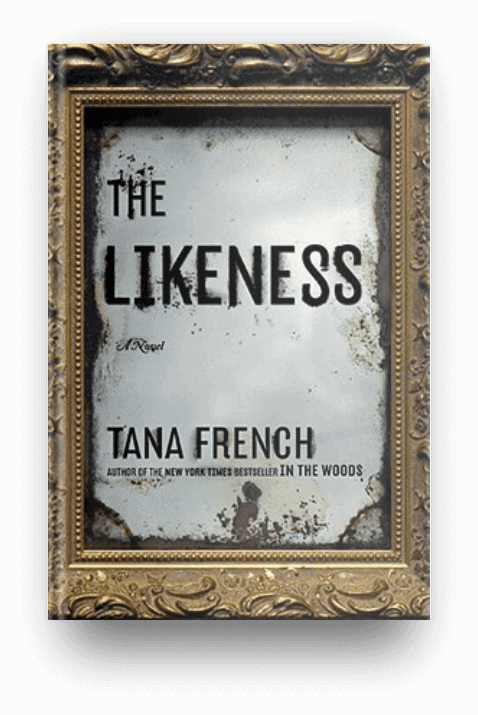 The Likeness--the second book in French's Dublin Murder Squad series--is less thriller and more exploration of the psychology of commitment, identity, and friendship. The premise of a murdered girl who looks exactly like Detective Cassie Maddox and calls herself by an old alias of Cassie's is implausible but intriguing. As Cassie goes undercover as the dead girl to find answers, the questions keep coming: Who is this girl? What motivated her? Who wanted her dead and why? Will Cassie be found out, and what will be the consequences? This one reminds me a bit of The Secret History (but it's a little less twisted).
Order Now!
About the Book
This post may include affiliate links. That means if you click and make a purchase, I may earn a small commission. Please see Disclosures for more information.
Publisher's Description
The haunting follow up to the Edgar Award-winning debut In the Woods.
Tana French astonished critics and readers alike with her mesmerizing debut novel, In the Woods. Now both French and Detective Cassie Maddox return to unravel a case even more sinister and enigmatic than the first. Six months after the events of In the Woods, an urgent telephone call beckons Cassie to a grisly crime scene. The victim looks exactly like Cassie and carries ID identifying herself as Alexandra Madison, an alias Cassie once used. Suddenly, Cassie must discover not only who killed this girl, but, more importantly, who is this girl?
Featured In
Other Books in "Books to Re-Engage Your Brain When It's Spent"
Disclosure of Material Connection: Some of the links in the page above are "affiliate links." This means if you click on the link and purchase the item, I will receive an affiliate commission. I am disclosing this in accordance with the Federal Trade Commission's
16 CFR, Part 255
: "Guides Concerning the Use of Endorsements and Testimonials in Advertising."