The Bookshop on the Corner: A Novel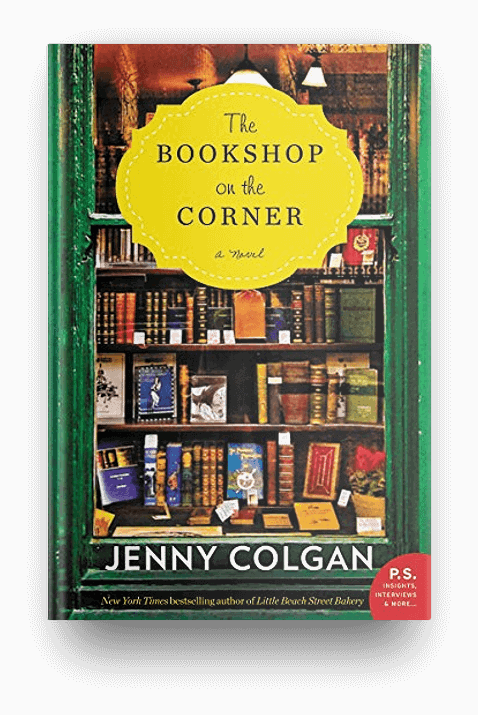 Like so many of my audiobook listens, I'm not sure The Bookshop on the Corner would have stood out had I read it in print, but I loved listening to it. English librarian Nina Redmond has lost her job--and the world of libraries is changing in ways she doesn't like. She has an idea to buy a van and start a roving bookstore, and when she finds the perfect van in the Scottish Highlands, she also unwittingly finds the perfect place to start her store.
Filled with charming characters, sweet romance, lots of book love, and a setting so vivid you can almost smell the fresh air, this book reached the part of me that adored the escapism of Under the Tuscan Sun (movie version for that one!). Give this one a listen if you love a light story about books and enjoy a good Scottish brogue.
Order Now!
About the Book
This post may include affiliate links. That means if you click and make a purchase, I may earn a small commission. Please see Disclosures for more information.
Publisher's Description
Nina is a literary matchmaker. Pairing a reader with that perfect book is her passion… and also her job. Or at least it was. Until yesterday, she was a librarian in the hectic city. But now the job she loved is no more.
Determined to make a new life for herself, Nina moves to a sleepy village many miles away. There she buys a van and transforms it into a bookmobile — a mobile bookshop that she drives from neighborhood to neighborhood, changing one life after another with the power of storytelling.
From helping her grumpy landlord deliver a lamb, to sharing picnics with a charming train conductor who serenades her with poetry, Nina discovers there's plenty of adventure, magic, and soul in a place that's beginning to feel like home… a place where she just might be able to write her own happy ending.
Featured In
Disclosure of Material Connection: Some of the links in the page above are "affiliate links." This means if you click on the link and purchase the item, I will receive an affiliate commission. I am disclosing this in accordance with the Federal Trade Commission's
16 CFR, Part 255
: "Guides Concerning the Use of Endorsements and Testimonials in Advertising."