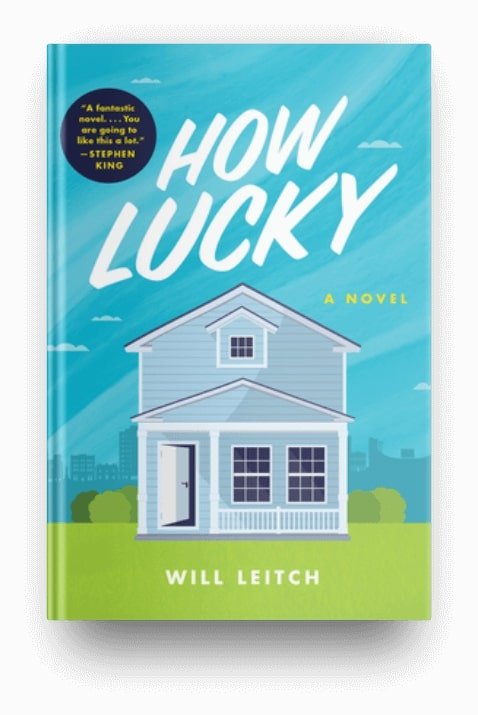 Daniel is a 20-something man dealing with an illness that has largely stolen his mobility and speaking ability. Nonetheless, he leads a rich life with a supportive (and hilariously spacy) best friend and a wonderful caregiver. When he witnesses a young woman get into a car--and then she disappears--he knows he has to do something. Daniel is sharply observant, insightful, and hopeful--you'll love being in his head, as well as the small moments of comedy in this lovely and funny story. An easy read and sweet story that packs a punch.
Order Now!
About the Book
This post may include affiliate links. That means if you click and make a purchase, I may earn a small commission. Please see Disclosures for more information.
Publisher's Description
For readers of The Curious Incident of the Dog in the Night-Time and Nothing to See Here, a first novel as suspenseful and funny as it is moving, the unforgettable story of a fiercely resilient young man grappling with a physical disability, and his efforts to solve a mystery unfolding right outside his door.
Daniel leads a rich life in the university town of Athens, Georgia. He's got a couple close friends, a steady paycheck working for a regional airline, and of course, for a few glorious days each Fall, college football tailgates. He considers himself to be a mostly lucky guy—despite the fact that he's suffered from a debilitating disease since he was a small child, one that has left him unable to speak or to move without a wheelchair.
Largely confined to his home, Daniel spends the hours he's not online communicating with irate air travelers observing his neighborhood from his front porch. One young woman passes by so frequently that spotting her out the window has almost become part of his daily routine. Until the day he's almost sure he sees her being kidnapped.
Featured In
Disclosure of Material Connection: Some of the links in the page above are "affiliate links." This means if you click on the link and purchase the item, I will receive an affiliate commission. I am disclosing this in accordance with the Federal Trade Commission's
16 CFR, Part 255
: "Guides Concerning the Use of Endorsements and Testimonials in Advertising."