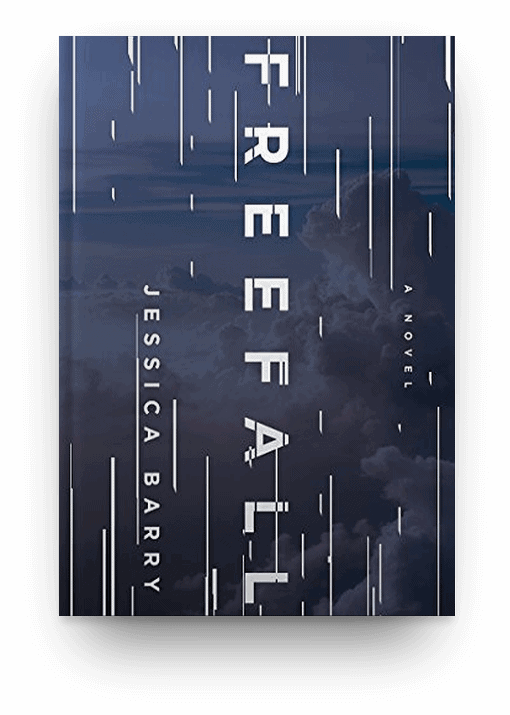 After surviving the private plane crash in the Colorado Rockies that kills the pilot, Allison Carpenter must also survive the wilderness as she makes her way through the mountains. But the wilderness isn't the only threat Allison faces. Her story slowly unfolds to reveal what she is running from--and to.
Meanwhile, Allison's mother Maggie learns that Allison was likely killed in the crash. Estranged for two years, she begins to delve into Allison's life, trying to understand why she was on that plane and who her daughter had become. Maggie's findings and Allison's reflections converge to reveal explosive secrets that endanger them both--and many others.
Freefall is a solid thriller that effectively uses alternating narratives to reveal the story, while elements of wilderness survival, family tension, moneyed influence, and corporate corruption provide a dizzying array of backdrops that keep the reader guessing. Read my full review.
About the Book
This post may include affiliate links. That means if you click and make a purchase, I may earn a small commission. Please see Disclosures for more information.
A propulsive debut novel with the intensity of Luckiest Girl Alive and Before the Fall, about a young woman determined to survive and a mother determined to find her.
When your life is a lie, the truth can kill you
When her fiancé's private plane crashes in the Colorado Rockies, Allison Carpenter miraculously survives. But the fight for her life is just beginning. Allison has been living with a terrible secret, a shocking truth that powerful men will kill to keep buried. If they know she's alive, they will come for her. She must make it home.
In the small community of Owl Creek, Maine, Maggie Carpenter learns that her only child is presumed dead. But authorities have not recovered her body—giving Maggie a shred of hope. She, too, harbors a shameful secret: she hasn't communicated with her daughter in two years, since a family tragedy drove Allison away. Maggie doesn't know anything about her daughter's life now—not even that she was engaged to wealthy pharmaceutical CEO Ben Gardner, or why she was on a private plane.
As Allison struggles across the treacherous mountain wilderness, Maggie embarks on a desperate search for answers. Immersing herself in Allison's life, she discovers a sleek socialite hiding dark secrets. What was Allison running from—and can Maggie uncover the truth in time to save her?
Told from the perspectives of a mother and daughter separated by distance but united by an unbreakable bond, Freefall is a riveting debut novel about two tenacious women overcoming unimaginable obstacles to protect themselves and those they love.
Other Books in "Start Reading - Mysteries and Thrillers"
Disclosure of Material Connection: Some of the links in the page above are "affiliate links." This means if you click on the link and purchase the item, I will receive an affiliate commission. I am disclosing this in accordance with the Federal Trade Commission's
16 CFR, Part 255
: "Guides Concerning the Use of Endorsements and Testimonials in Advertising."