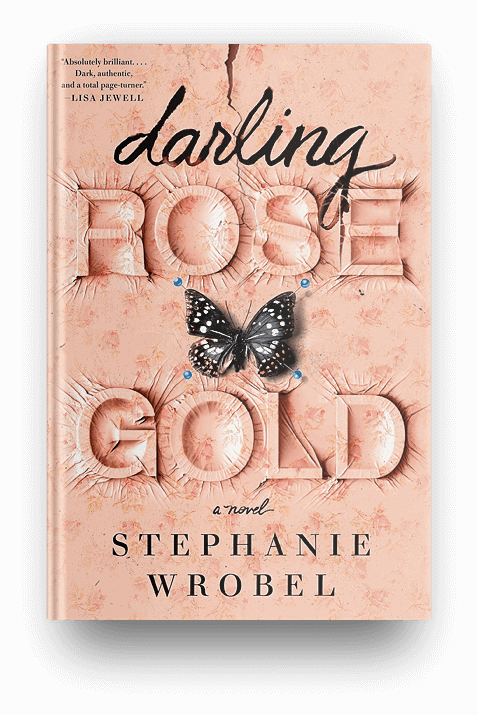 After five years in prison, Patty Watts has been released. Her crime? Causing her daughter's lifelong illnesses (and duping the community in the process).
But Rose Gold has agreed to take Patty in–even after she testified to put Patty in prison. Now they are each playing a game with their own ends in mind.
Darling Rose Gold is one of those dark, complicated books that's hard to like–the characters are almost impossible to like. Wrobel inserts reasons for sympathy, including the effects of Patty's Munchausen's by proxy on Rose Gold, and potential reasons for Patty's behavior. I think the story could have benefited from therapists for both of them, adding some insight. As is, it's an uncomfortable read that left me feeling a little icky–but it definitely kept me reading.
Order Now!
About the Book
This post may include affiliate links. That means if you click and make a purchase, I may earn a small commission. Please see Disclosures for more information.
Publisher's Description
"In her compulsive, sharply-drawn debut, Stephanie Wrobel peels back the layers of the most complicated of mother-daughter relationships. For the first eighteen years of her life, Rose Gold Watts believed she was seriously ill. She was allergic to everything, used a wheelchair and practically lived at the hospital. Neighbors did all they could, holding fundraisers and offering shoulders to cry on, but no matter how many doctors, tests, or surgeries, no one could figure out what was wrong with Rose Gold. Turns out her mom, Patty Watts, was just a really good liar. After serving five years in prison, Patty gets out with nowhere to go and begs her daughter to take her in. The entire community is shocked when Rose Gold says yes. Patty insists all she wants is to reconcile their differences. She says she's forgiven Rose Gold for turning her in and testifying against her. But Rose Gold knows her mother. Patty Watts always settles a score. Unfortunately for Patty, Rose Gold is no longer her weak little darling… And she's waited such a long time for her mother to come home"–
Featured In
Disclosure of Material Connection: Some of the links in the page above are "affiliate links." This means if you click on the link and purchase the item, I will receive an affiliate commission. I am disclosing this in accordance with the Federal Trade Commission's
16 CFR, Part 255
: "Guides Concerning the Use of Endorsements and Testimonials in Advertising."