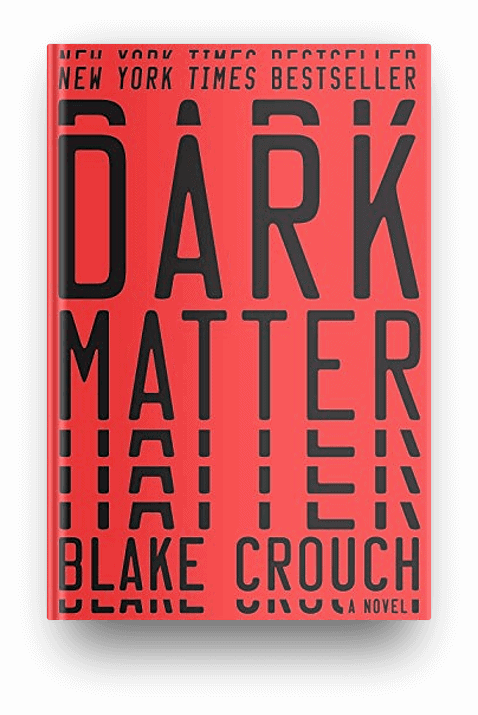 Jason Dessen, a middling professor of physics at a small Chicago college, is abducted and knocked out one evening as he tries to get home. He wakes in a world where he is a genius who has achieved the unthinkable--and one where his life looks entirely different from the one he's built with his wife and son. Desperate to return, Dessen embarks on a wild journey through infinite alternate realities, trying to figure out how to land in just the right one.
I'm not a big reader of science fiction, so I've been hesitant to pick this up, despite all the raves. I finally decided to listen to it and it worked well in audio format--even with some of the mind-bending science explanations that flew by. The narration is excellent and the relentless pace and action kept me hooked. I'd like to read more from genres outside of my comfort zone and this was a great choice.
About the Book
This post may include affiliate links. That means if you click and make a purchase, I may earn a small commission. Please see Disclosures for more information.
A mindbending, relentlessly surprising thriller from the author of the bestselling Wayward Pines trilogy.
"Are you happy with your life?"

Those are the last words Jason Dessen hears before the masked abductor knocks him unconscious.

Before he awakens to find himself strapped to a gurney, surrounded by strangers in hazmat suits.

Before a man Jason's never met smiles down at him and says, "Welcome back, my friend."

In this world he's woken up to, Jason's life is not the one he knows. His wife is not his wife. His son was never born. And Jason is not an ordinary college physics professor, but a celebrated genius who has achieved something remarkable. Something impossible.

Is it this world or the other that's the dream? And even if the home he remembers is real, how can Jason possibly make it back to the family he loves? The answers lie in a journey more wondrous and horrifying than anything he could've imagined—one that will force him to confront the darkest parts of himself even as he battles a terrifying, seemingly unbeatable foe.

Dark Matter is a brilliantly plotted tale that is at once sweeping and intimate, mind-bendingly strange and profoundly human—a relentlessly surprising science-fiction thriller about choices, paths not taken, and how far we'll go to claim the lives we dream of.
Disclosure of Material Connection: Some of the links in the page above are "affiliate links." This means if you click on the link and purchase the item, I will receive an affiliate commission. I am disclosing this in accordance with the Federal Trade Commission's
16 CFR, Part 255
: "Guides Concerning the Use of Endorsements and Testimonials in Advertising."