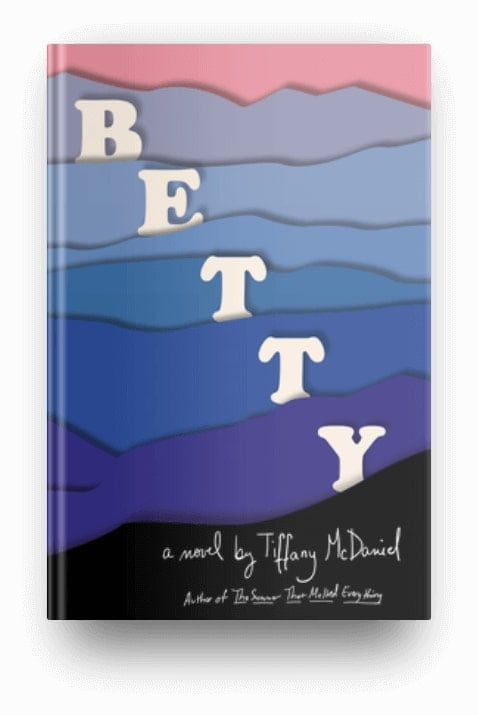 A young girl comes of age in poverty in the foothills of the Appalachians, enduring abuse and trauma but also finding magic in the natural world.
Order Now!
About the Book
This post may include affiliate links. That means if you click and make a purchase, I may earn a small commission. Please see Disclosures for more information.
My Review
Betty is the sixth of eight children growing up in Breathed, Ohio, a small town in the Appalachian foothills. Her father–who Betty takes after–is Cherokee and her mother is white, and their life is both brutal and magical. Her father's imaginative stories open her eyes to the natural world and the power of story–both escapes from daily realities. Overt racism from the community and secret horrors within the family plague each member in different ways.
McDaniel's book is a fictionalized account of her mother's life, 20 years in the making. Betty is an unforgettable character, on par with Francie Nolan of A Tree Grows in Brooklyn, and McDaniel's unique prose combines literary lyricism with an Appalachian voice.
Triggers abound, but this is a stunning book–my absolute favorite of 2020.
Publisher's Description
So begins the story of Betty Carpenter. Born in a bathtub in 1954 to a Cherokee father and white mother, Betty is the sixth of eight siblings. The world they inhabit is one of poverty and violence–both from outside the family, and also, devastatingly, from within. The lush landscape, rich with birdsong, wild fruit, and blazing stars, becomes a kind of refuge for Betty, but when her family's darkest secrets are brought to light, she has no choice but to reckon with the brutal history hiding in the hills, as well as the heart-wrenching cruelties and incredible characters she encounters in her rural town of Breathed, Ohio.
But despite the hardship she faces, Betty is resilient. Her curiosity about the natural world, her fierce love for her sisters, and her father's brilliant stories are kindling for the fire of her own imagination, and in the face of all she bears witness to, Betty discovers an escape: she begins to write. She recounts the horrors of her family's past and present with pen and paper and buries them deep in the dirt–moments that has stung her so deeply, she could not tell them, until now.
Inspired by the life of her own mother, Tiffany McDaniel sets out to free the past by telling this heartbreaking yet magical story–a remarkable novel that establishes her as one of the freshest and most important voices in American fiction.
Featured In
Disclosure of Material Connection: Some of the links in the page above are "affiliate links." This means if you click on the link and purchase the item, I will receive an affiliate commission. I am disclosing this in accordance with the Federal Trade Commission's
16 CFR, Part 255
: "Guides Concerning the Use of Endorsements and Testimonials in Advertising."