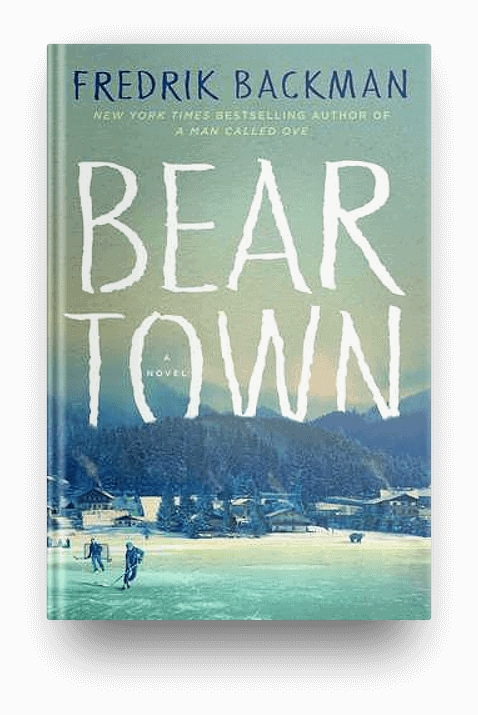 If I'd read it in time, Beartown would have made my best of 2017 list. But it was worth the wait and was the perfect wintery read. In the declining Swedish town of Beartown, hockey is the one bright spot. The talented junior team--and one player in particular--have the potential to win it all and revitalize the town. But a brutal event at an after-game party could be the downfall of the team, the players, and the future of the town itself. As the residents grapple with their loyalties and their own morality, each one is forced to answer for themselves how much they are willing to sacrifice for the love of a town and game. Backman veers away from the quirkiness that readers loved about A Man Called Ove, and instead brings sharp observations about small town relationships, family, and the saving grace of team and sport. I'll repeat many other readers on this point: you don't have to love or know hockey to love this book.
About the Book
This post may include affiliate links. That means if you click and make a purchase, I may earn a small commission. Please see Disclosures for more information.
People say Beartown is finished. A tiny community nestled deep in the forest, it is slowly losing ground to the ever-encroaching trees. But down by the lake stands an old ice rink, built generations ago by the working men who founded this town. And in that ice rink is the reason people in Beartown believe tomorrow will be better than today. Their junior ice hockey team is about to compete in the national semi-finals, and they actually have a shot at winning. All the hopes and dreams of this place now rest on the shoulders of a handful of teenage boys.
Being responsible for the hopes of an entire town is a heavy burden, and the semi-final match is the catalyst for a violent act that will leave a young girl traumatized and a town in turmoil. Accusations are made and, like ripples on a pond, they travel through all of Beartown, leaving no resident unaffected.
Beartown explores the hopes that bring a small community together, the secrets that tear it apart, and the courage it takes for an individual to go against the grain. In this story of a small forest town, Fredrik Backman has found the entire world.
Other Books in "Bucket List Contemporary Fiction Novels"
Disclosure of Material Connection: Some of the links in the page above are "affiliate links." This means if you click on the link and purchase the item, I will receive an affiliate commission. I am disclosing this in accordance with the Federal Trade Commission's
16 CFR, Part 255
: "Guides Concerning the Use of Endorsements and Testimonials in Advertising."