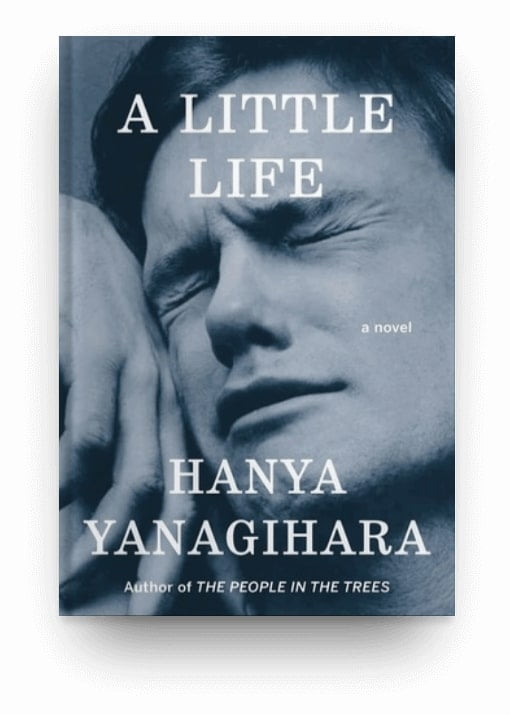 Four friends move to New York after graduating from college with big dreams of successful careers. JB is an artist, Willem an aspiring actor, Malcolm an architect, and Jude a lawyer. The story brings the reader into the lives of each of the men, finally landing on Jude. It's at this point that it's clear that this is not just another post-collegiate New York story. Jude is insular and mysterious, and as the story progresses, the degree of his damage and suffering emerges.
A Little Life covers decades in the life of the men and it is one of the most devastating, riveting books I've ever read. Many readers count it among their favorites--just as many say they loved it but could never read it again. For more, also check out The Story of the Story: 15 Things You Didn't Know about A Little Life.
Order Now!
About the Book
This post may include affiliate links. That means if you click and make a purchase, I may earn a small commission. Please see Disclosures for more information.
Publisher's Description
When four classmates from a small Massachusetts college move to New York to make their way, they're broke, adrift, and buoyed only by their friendship and ambition. There is kind, handsome Willem, an aspiring actor; JB, a quick-witted, sometimes cruel Brooklyn-born painter seeking entry to the art world; Malcolm, a frustrated architect at a prominent firm; and withdrawn, brilliant, enigmatic Jude, who serves as their center of gravity.
Over the decades, their relationships deepen and darken, tinged by addiction, success, and pride. Yet their greatest challenge, each comes to realize, is Jude himself, by midlife a terrifyingly talented litigator yet an increasingly broken man, his mind and body scarred by an unspeakable childhood, and haunted by what he fears is a degree of trauma that he'll not only be unable to overcome—but that will define his life forever.
Featured In
Other Books in "Books to Build Your Empathy and Understanding of Real-Life Struggles and Tragedies"
Disclosure of Material Connection: Some of the links in the page above are "affiliate links." This means if you click on the link and purchase the item, I will receive an affiliate commission. I am disclosing this in accordance with the Federal Trade Commission's
16 CFR, Part 255
: "Guides Concerning the Use of Endorsements and Testimonials in Advertising."