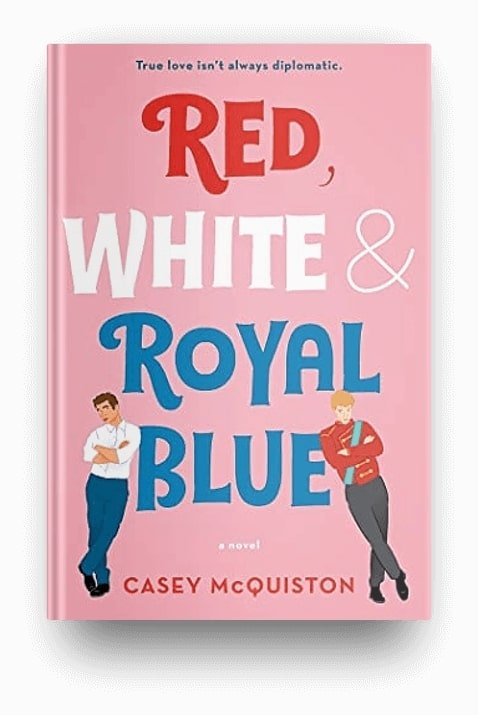 In a fictional White House family, Alex is a golden boy with a quiet rivalry/fascination with Prince Henry of Wales that usually has little effect on his life–until a tense encounter forces them into a false PR campaign highlighting their "close friendship." The two grudgingly go along until their clever banter turns to real friendship–and then to more.
This was a fun audiobook listen with sweet romance (note: it's a little steamy), witty banter, and insider-y political maneuverings. A great choice if you're looking for an uplifting romance.
Order Now!
About the Book
This post may include affiliate links. That means if you click and make a purchase, I may earn a small commission. Please see Disclosures for more information.
Publisher's Description
First Son Alex Claremont-Diaz is the closest thing to a prince this side of the Atlantic. With his intrepid sister and the Veep's genius granddaughter, they're the White House Trio, a beautiful millennial marketing strategy for his mother, President Ellen Claremont. International socialite duties do have downsides—namely, when photos of a confrontation with his longtime nemesis Prince Henry at a royal wedding leak to the tabloids and threaten American/British relations. The plan for damage control: staging a fake friendship between the First Son and the Prince.
As President Claremont kicks off her reelection bid, Alex finds himself hurtling into a secret relationship with Henry that could derail the campaign and upend two nations. What is worth the sacrifice? How do you do all the good you can do? And, most importantly, how will history remember you?
Featured In
Disclosure of Material Connection: Some of the links in the page above are "affiliate links." This means if you click on the link and purchase the item, I will receive an affiliate commission. I am disclosing this in accordance with the Federal Trade Commission's
16 CFR, Part 255
: "Guides Concerning the Use of Endorsements and Testimonials in Advertising."