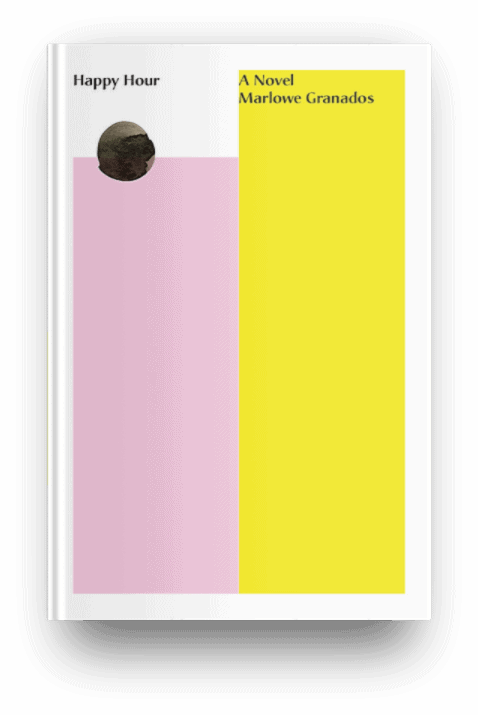 Happy Hour follows 21-year-olds Isa and Gala--as told by Isa--through their 2013 summer of socializing and surviving in New York City. Of questionable immigration status, they work under the table and wine and dine with New York's upwardly mobile--always on the hunt for their next meal, opportunity, and contact.
The girls' outwardly vapid pursuits sharply contrast with Isa's occasional biting and thoughtful social commentary--added just often enough to prompt me to continue listening. Further complicating the contrast was the Valley girl lilt of the narrator. It all made Isa and the overall arc a little hard to pin down. This is clever, but I think it will be most appreciated by people familiar with NYC social climbers.
Order Now!
About the Book
This post may include affiliate links. That means if you click and make a purchase, I may earn a small commission. Please see Disclosures for more information.
Publisher's Description
With the verve and bite of My Year of Rest and Relaxation and the whip-smart, wisecracking sensibility of a golden-age Hollywood heroine, Marlowe Granados's stunning début brilliantly captures a summer of striving in New York City.
Refreshing and wry in equal measure, Happy Hour is an intoxicating novel of youth well spent. Isa Epley is all of twenty-one years old, and already wise enough to understand that the purpose of life is the pursuit of pleasure. After a sojourn across the pond, she arrives in New York City for a summer of adventure with her best friend, one newly blond Gala Novak. They have little money, but that's hardly going to stop them from having a good time.
In her diary, Isa describes a sweltering summer in the glittering city. By day, the girls sell clothes in a market stall, pinching pennies for their Bed-Stuy sublet and bodega lunches. By night, they weave from Brooklyn to the Upper East Side to the Hamptons among a rotating cast of celebrities, artists, Internet entrepreneurs, stuffy intellectuals, and bad-mannered grifters. Money runs ever tighter and the strain tests their friendship as they try to convert their social capital into something more lasting than their precarious gigs as au pairs, nightclub hostesses, paid audience members, and aspiring foot fetish models. Through it all, Isa's bold, beguiling voice captures the precise thrill of cultivating a life of glamour and intrigue as she juggles paying her dues with skipping out on the bill.
Happy Hour announces a dazzling new talent in Marlowe Granados, whose exquisite wit recalls Anita Loos's 1925 classic, Gentlemen Prefer Blondes, updated to evoke a recent, golden period of hope and transformation—the summer of 2013. A cri de cœur for party girls and anyone who has ever felt entitled to an adventure of their own, Happy Hour is an effervescent tonic for the ails of contemporary life.
Featured In
Disclosure of Material Connection: Some of the links in the page above are "affiliate links." This means if you click on the link and purchase the item, I will receive an affiliate commission. I am disclosing this in accordance with the Federal Trade Commission's
16 CFR, Part 255
: "Guides Concerning the Use of Endorsements and Testimonials in Advertising."